2021 and 2022 have been milestone years in the world of cryptocurrency.
We witnessed a barrage of new cryptocurrencies getting launched in the market, growth in the worldwide acceptance of crypto, and new blockchain applications such as NFTs and DeFi becoming the mainstream.
Slowly but surely, we have reached a point in time where the confidence in cryptocurrency currently stands at 100%. Even then, amateur and seasoned crypto enthusiasts struggle with finding the right platform to rely on for their transactions. 
After all, along with the volatility of the cryptocurrencies themselves, it is important to factor in the security and performance of crypto exchanges. With that in mind, here are five crypto exchanges you can consider for investing in 2022.
After all, along with the volatility of the cryptocurrencies themselves, it is important to factor in the security and performance of crypto exchanges. With that in mind, here are five crypto exchanges you can consider for investing in 2022
In a sea of cryptocurrency Uphold differentiates itself by being a digital platform that facilitates financial services related to multiple digital assets. Launched in 2015, Uphold is one of the most reputed platforms to perform exchanges of any digital asset. 
Features
Here are some of the primary features that make Uphold such an effective platform and the right addition to this list.
You can transact with more than 70+ cryptocurrencies, U.S. equities, national currencies and precious metals.

The Anything-to-Anything mechanism means that you can convert any digital asset into another one

You can choose to conduct transactions using the website as well as the mobile application
Benefits
Transparent Fee Structure

: Uphold does not charge any fee for bank withdrawals, deposits, or trading. Even the additional costs that customers may incur for transactions are announced very transparently so that they will never have to pay any additional fees.

User-Friendly Design

: Uphold's website has a very clean and simple design, making it highly user-friendly for beginners and experienced traders alike.

Educational Content

: There is plenty of educational content published on the company website that traders can use to support their trading decisions, and to learn how to use Uphold effectively.

Low Spread for Crypto Transactions: Uphold charges less than 0.5% spread for cryptocurrency transactions.
To give Uphold a try click here: Uphold
To give Coinbase a try just click here
When it comes to cryptocurrency exchanges, very few look beyond Coinbase. Simply because the exchange has created a reputation for being very user-friendly and highly credible. Coinbase is a crypto exchange, and a wallet solely dedicated to facilitating crypto transactions.
Founded in 2012, Coinbase is one of the earliest and best crypto exchanges out there. 
Features
Coinbase offers several features that make it a popular choice for crypto traders of all kinds. Here are a few that you should know about:
You can monitor the latest trends, prices, and live updates on all things crypto on the website 

You can buy and sell cryptocurrencies across the globe with access to millions of fellow investors

Coinbase offers several options using which you can earn free crypto

Multiple modules to support individual and business investors, and developers.
Benefits
Great Selection of Crypto:

If you know about a specific cryptocurrency and want to buy or sell it, you can be sure that Coinbase probably will have it on the list. That kind of selection brings a lot of budding investors who want to explore lesser-known cryptocurrencies as they carry lesser volatility.

Earn by Learning

: One of the unique benefits that Coinbase offers to its customers is the ability to earn free crypto by completing short courses or reading material on specific crypto topics.

Extensive Knowledge Base: Coinbase has perhaps one of the largest repositories of blogs, tips, tutorials, and learning materials about crypto on the Internet today. This inimitable knowledge base assigns a lot of authority and credibility to Coinbase.
To give eToro a try just click here
eToro is a social trading platform that lets your trade-in cryptocurrencies, stocks, commodities, and more. Like Uphold, eToro is a multi-asset platform that works on principles such as social collaboration and investor education. Established in 2007, the platform offers a wide range of tools that can be used by traders to navigate investing and create a diverse portfolio.

Features
Some of the main features that put eToro on the list of top crypto exchanges are as follows:
You can access market intelligence features such as analytics tools and marketing tailoring tools.

You can also access trading operations-related tools, including intermediary brokerage, security brokerage, trade automation brokerage, and real-time price feeds brokerage trading.

You can also trade in national currencies, diversify your portfolio with ETFs, and expand exposure with the help of indices.
Benefits
Access to 0% commission stocks

: eToro offers 0% commission stocks 

Diversified Portfolio: You can create a diversified portfolio including stocks, crypto as well as other digital assets
Practice Account for Beginners

: eToro starts a virtual portfolio with $100,000 credit for new accounts. You can switch between demo and real trading whenever you want.
To give Crypto.com a try Click here and place the code Ecryptonews
Think of anything crypto, and crypto.com has a product or feature to facilitate that particular process. Founded in 2016,  the platform allows traders to buy, sell and trade-in cryptocurrencies and accomplish a lot of other crypto functions including derivatives trading. 
 

Features
If you want to purchase any newly added crypto tokens, you can also get a considerable discount.

You can do conventional trading, spot and margin trading, as well as dabble with derivatives. 

Crypto.com hosts major trading tournaments with prize pools that amount to USD 1,000,00 in value.

The platform also offers you an option to showcase and transact in NFTs — a unique feature for a crypto exchange.
Benefits
Referral Rewards

: If you refer a friend to crypto.com, you can earn rewards up to $2000.

Different types of trading

: As mentioned above, there are different types of trading that you can take part in, including crypto trading, spot and margin trading, derivatives and over-the-counter trading.

VIP Program

: If you are high-volume trader, crypto.com offers a special program that provides exclusive benefits especially for spot trading and derivate trading.
Beginners on their crypto trading journeys require options to browse from, and even incentives that motivate them to start investing. You can start trading in cryptocurrencies, stable  coins and Defi coins simply by setting up your account. Voyager is a popular choice for crypto trading in 2022, because of the sheer ease with which traders can start their portfolios on their mobile phones. 
The Voyager app is available for trading to all the US residents as of now, however, will be expanding to more geographical regions.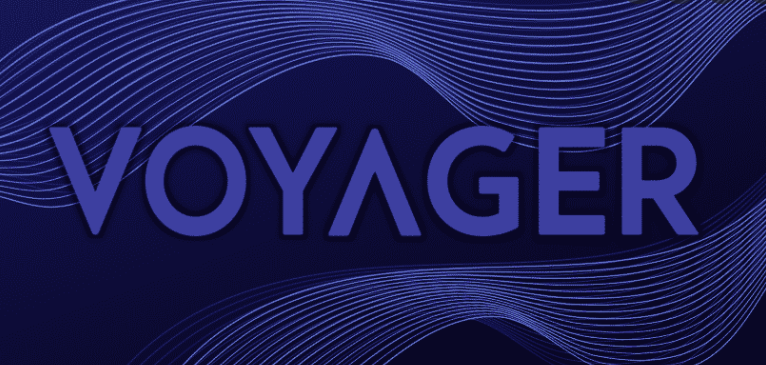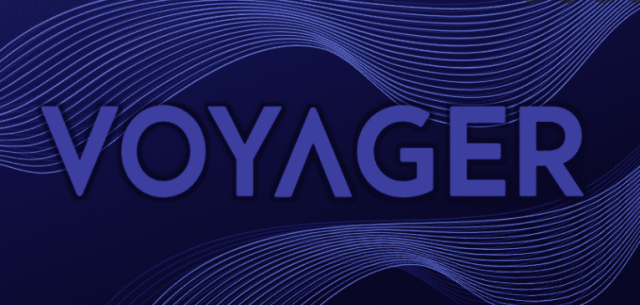 Features
Here are the top features that Voyager offers to its traders and investors:
You can automate their crypto investments by setting recurring buys and sells

You can deposit, withdraw and send funds with just a swipe

You can leverage interactive charts, advanced analytics and research to grow their crypto portfolios

You can trade and invest in 90+ crypto assets supported by the account

You can invest and trade on a platform equipped with Advanced Fraud Detection.
Benefits
Apart from these features, here are some major benefits that you can get by choosing to trade with Voyager.
Earn Rewards

: You can get very lucrative rewards on trades every month. You can also refer your friends to Voyager to earn such rewards.

Access to Loyalty Program

: You can enroll in the Voyager Loyalty Program, to maximize the rewards attained from the trades

Debit Card

: You can also use the rewards and crypto that you earn in your Voyager account using a debit card issued by the app
Final Remarks
Regardless of where you are on your crypto trading journey, these crypto exchanges are good bets for your crypto trades in 2022. The crypto exchanges on this list have advanced features and offer lucrative rewards to traders, making them ideal choices to consider for the upcoming year. If you are a beginner, look no further — leverage the many features that these crypto exchanges offer to conduct successful and effective crypto trades.
Author Bio – Harsh Agrawal is the Founder of CoinSutra,  an online resource helping everyone to learn about decentralized finance and get started with it. Harsh is an international speaker and author who loves blockchain and the crypto world. Harsh is featured on Forbes, Microsoft, IBM, INC, and many well-renowned publications. Connect with Harsh Agrawal on Twitter at @denharsh.