Why use exchanges?
Exchanges are the best way to trade fiat currency, Bitcoin, and alternative cryptocurrencies. These are sites that give you the option of buying, selling, and storing your assets. If you want to break into the world of cryptocurrency, you need to be careful. Some exchanges are better than others. Additionally, some exchanges offer features that others don't. Let's take a look at the types of exchanges and the best among them.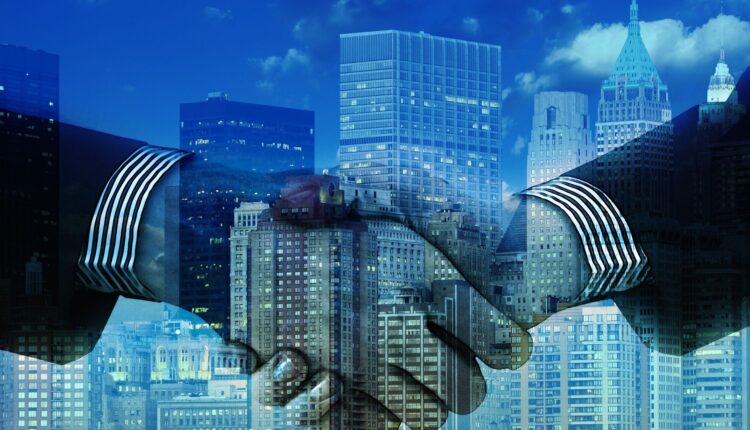 Types of crypto exchanges
Each exchange serves a different purpose in the market. Some exchanges are geared towards trading many asset classes, some are built for fiat exchange and storage, and others are built for trading one specific type of asset. Each exchange is defined by the services they offer.
Retail trading exchanges are designed with the general retail trader in mind. Retail traders are consumer-level traders who are trading their own funds on the markets. These exchanges can offer investment in many markets, online software to assist traders, and liquidity for leverage or borrowing on trades. While retail trading exchanges offer options for purchasing cryptocurrencies, they also offer investment in other markets. If you want to start trading the markets as a retail trader, these exchanges will give you everything you need to get started.
Fiat cryptocurrency exchanges are built as gateways for directly purchasing cryptocurrency with fiat currency. The main service of these exchanges is to provide a way to use your fiat currency (USD, EUR, GBP, etc.) to buy cryptocurrencies. These sites also offer online storage of your cryptocurrency and the ability to exchange your holdings for other cryptocurrencies. Fiat cryptocurrency exchanges are often the first step for trading more advanced cryptocurrency instruments.
Cryptocurrency trading exchanges are exchanges that are made exclusively for trading cryptocurrency and cryptocurrency derivatives. They accept direct deposits of cryptocurrency, many different coins to trade with, and leveraged derivatives like futures contracts on cryptocurrency pairs. Leverage allows you to use your cryptocurrency as collateral to borrow larger sums while trading. A cryptocurrency derivative is an instrument based on market prices that you can trade for a profit. Unlike general retail trading exchanges, these are specifically focused on cryptocurrencies and cryptocurrency investment products.
1. eToro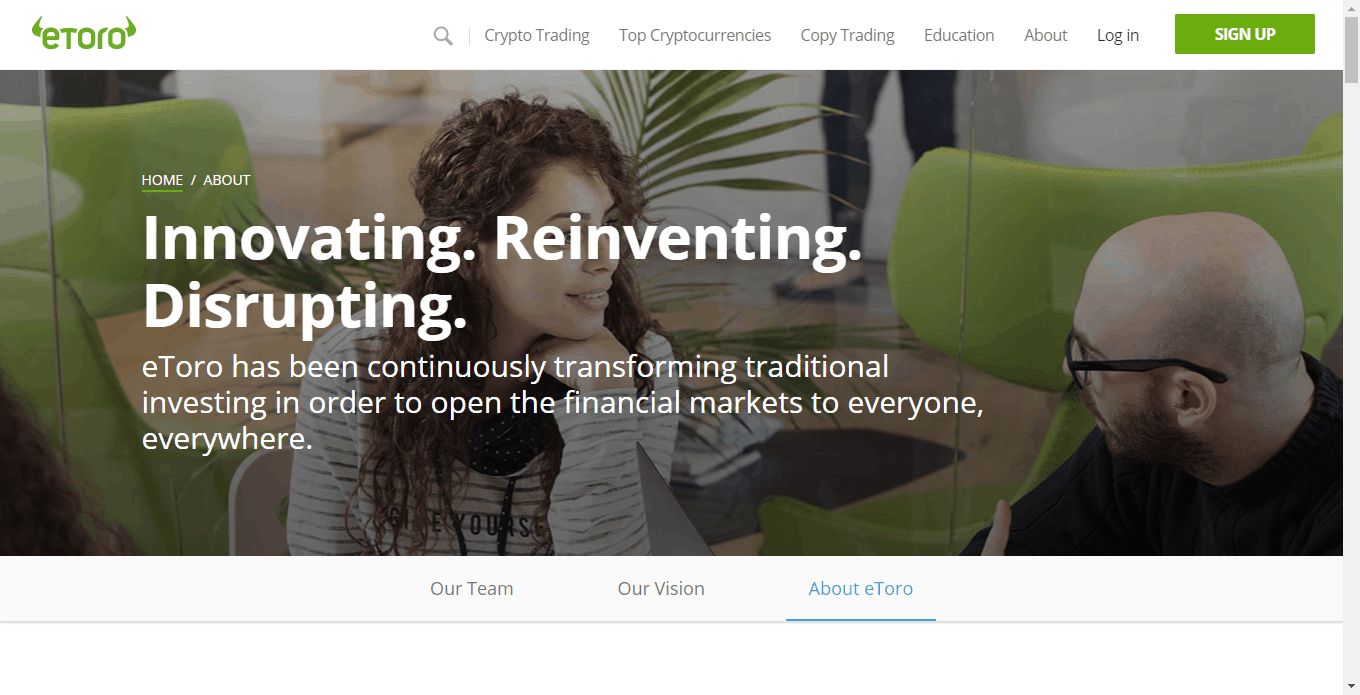 This is a highly successful brokerage that offers social media features and trading with many different assets. Users on eToro can trade stock indices, ETFs, foreign currencies, commodities, and cryptocurrencies. The social media features allow you to collaborate with top traders and copy their trades on your own accounts. etoro is a retail trading exchange.
This exchange began primarily for trading foreign currencies and stocks. The company was founded shortly before the invention of cryptocurrency, but the exchange is quickly capitalizing on the popularity of cryptocurrency investments. The exchange now features several cryptocurrencies, an online discussion of cryptocurrency trades, and the option to invest in fully managed crypto portfolios.
Copy trading is one of the most popular features for eToro, and this feature allows new and inexperienced investors to benefit from the knowledge of successful traders. Users can browse and select traders from a carefully curated list of top performers, and their accounts will automatically copy their trades. This is a way to passively generate income from your investments without manually managing trades yourself.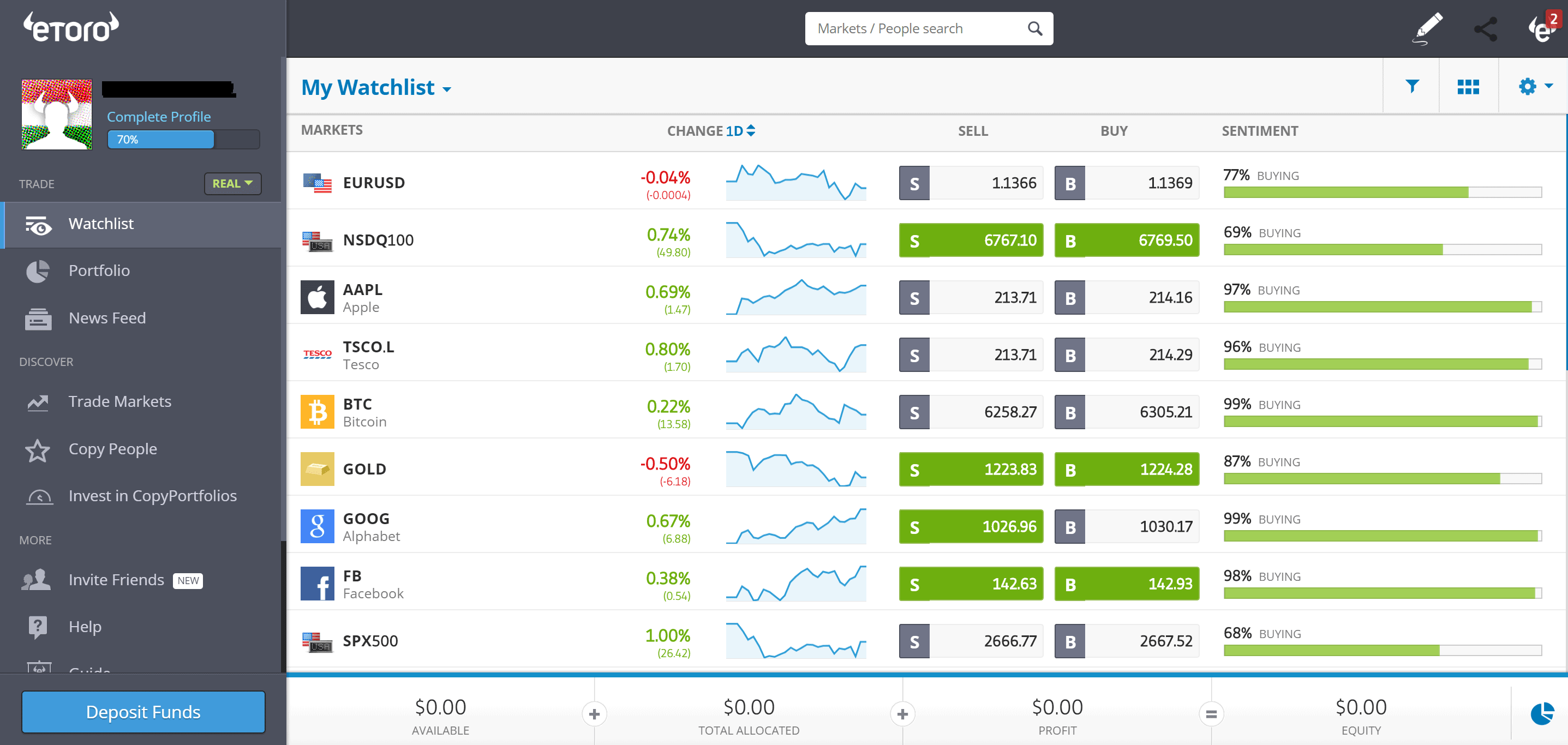 Crypto portfolios have a minimum buy-in of around $2,000 – $5,000. Trading is not without risk, so having enough capital to handle drawdowns from losing trades is essential. Even the most successful traders will suffer losses, but the key is having enough capital and risk management to survive and keep trading.
Unlike many other crypto exchanges, eToro gives you the option to invest in many other instruments. For example, you can take part of your crypto profits and re-invest it in stocks and foreign currencies. You can even invest in commodity contracts for assets like corn, oil, and gold. Investing in many different assets is called diversification, and diversification is great for risk management and overall success in investing. If one of your investments fails, the other assets can keep you profitable.
Finally, one of the greatest boons to eToro is its longevity. This exchange has been around longer than the cryptocurrency itself, and their track record gives them a solid reputation. They have already built up a sizable community, and you can interact with this community to start learning how to trade. Exchanges like eToro are very friendly to beginners. If you'd like to get into trading but you don't know where to start, eToro can give you the guidance you need to succeed.
2. Coinbase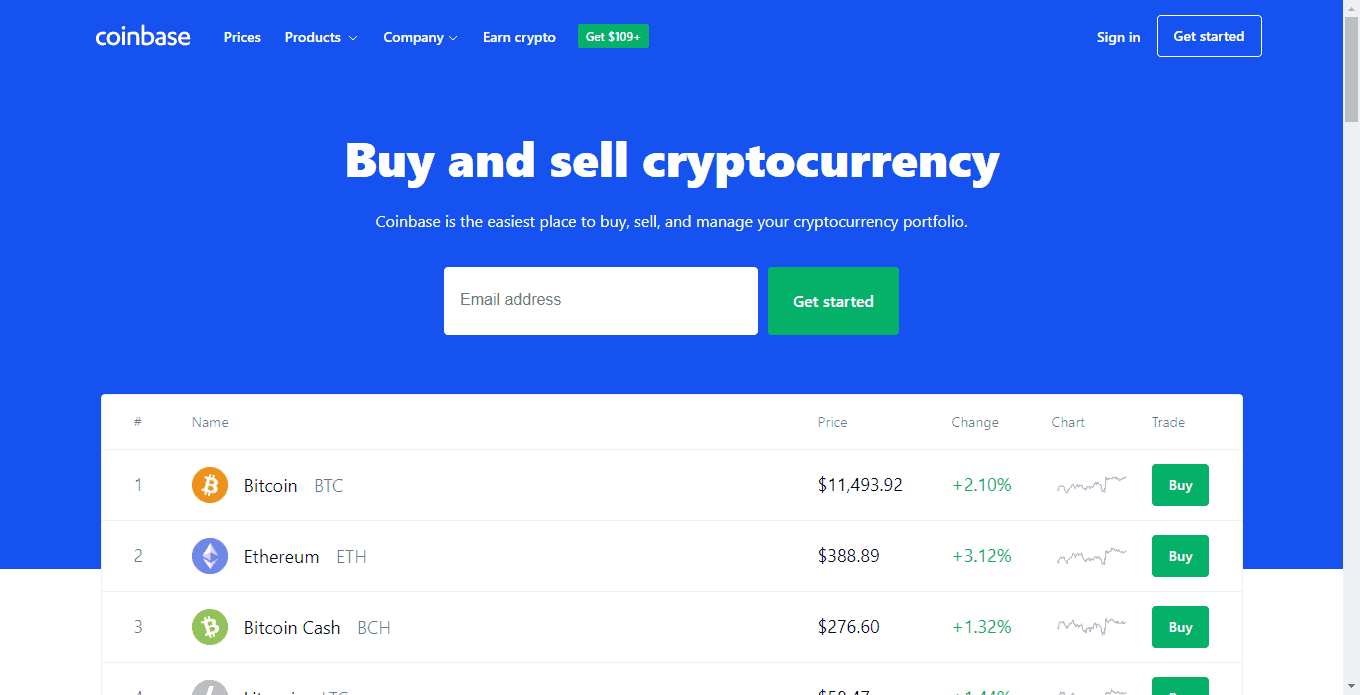 Coinbase is the largest exchange in North America. This platform is extremely popular, and it's for a good reason. Coinbase users can quickly and easily purchase cryptocurrency with fiat currency, store their investments, and trade their coins for other currencies. Coinbase is primarily a fiat currency exchange.
As a cryptocurrency gateway, many customers use Coinbase as a means to buy a cryptocurrency and send it elsewhere. You can purchase Bitcoin, Ethereum, Litecoin, Tezos, and many other cryptocurrencies with a card or linked bank account. Coinbase also offers charts, portfolio management, and a rewards program for participating in marketing programs.
If you want to get into advanced cryptocurrency trading, you will need to use a fiat currency gateway like Coinbase to get started. Once you've purchased your cryptocurrency, you can exchange it for coins that you think will increase in price. If you successfully choose a coin that increases in price, you can exchange it back into fiat currency for a profit.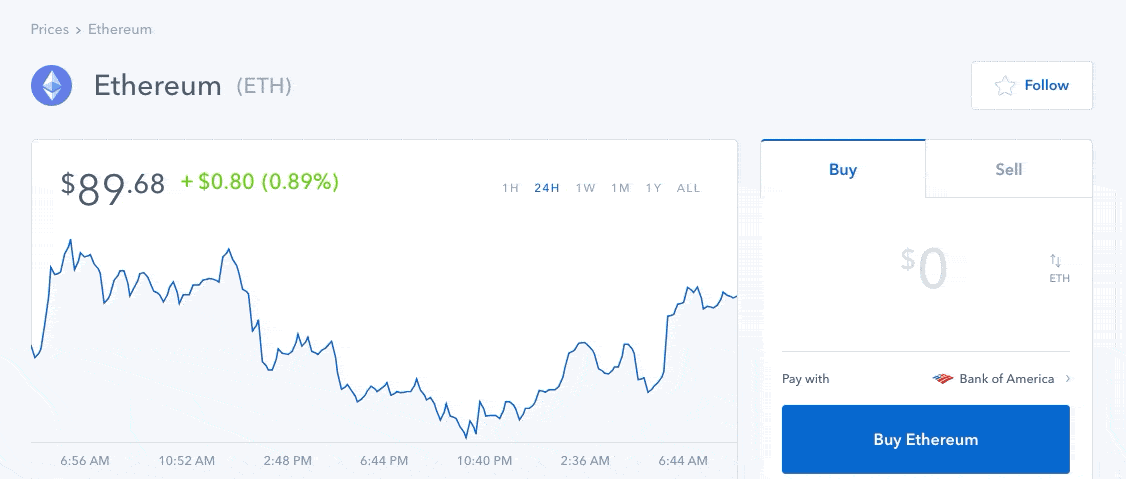 Beyond direct investment in holding cryptocurrencies, you can send and receive your investments to other exchanges. Many exchanges require deposits in the form of cryptocurrencies, and fiat currency exchanges enable you to participate in these exchanges.
Coinbase is an excellent online wallet. Being able to store and access your cryptocurrency from anywhere is a huge plus, and the built-in security features offer solid protection of your investments. Two-factor authentication is required to access your account and perform certain actions. Even if hackers get access to your password, they can't access your funds without access to your mobile phone. This ensures that your funds are safe.
Like eToro, Coinbase has built its success on longevity and a good reputation. As the largest crypto exchange in North America, it is easy for new customers to trust the exchange with their investments. Popular exchanges are well-regulated, well-known, and highly reputable. Coinbase is a highly reputable exchange for beginners and experts.
3. Bybit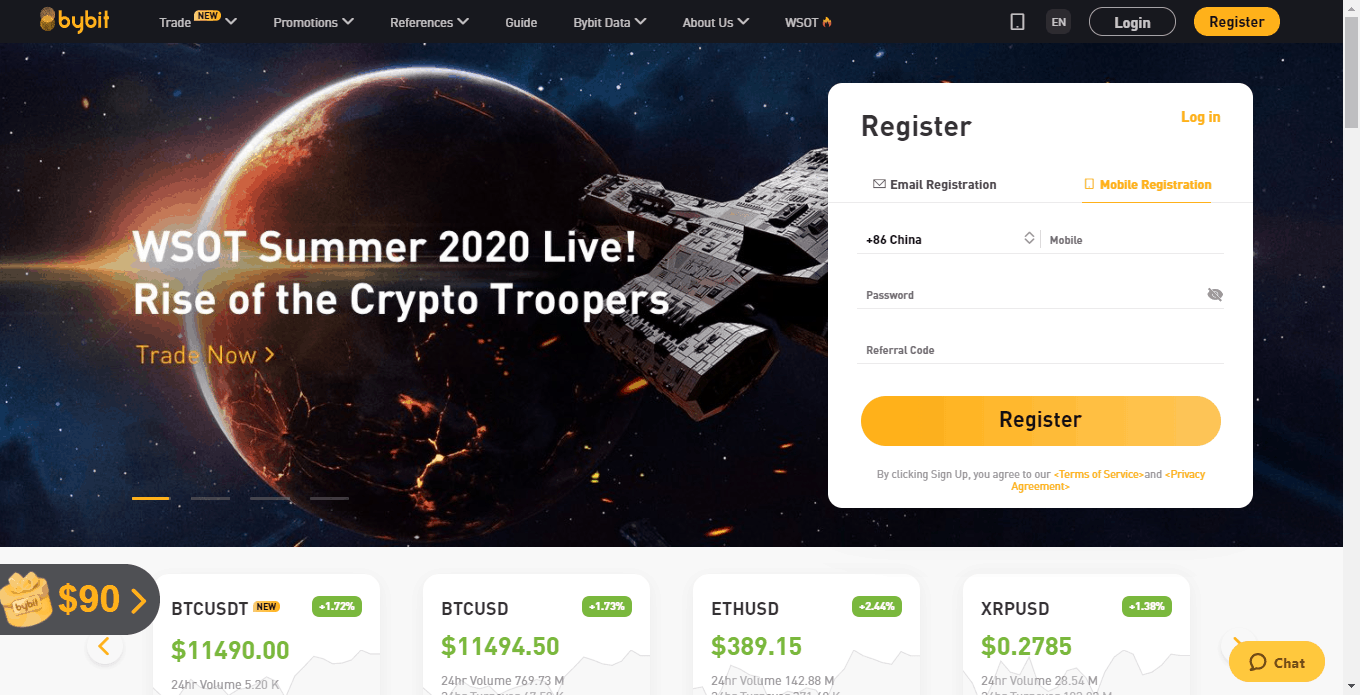 Bybit was designed for the savvy cryptocurrency investor. This exchange offers advanced trading instruments and leverage to generate solid profits. Additionally, Bybit recently added a fiat gateway for purchasing crypto with 30+ different fiat currencies. Bybit is a cryptocurrency trading exchange.
Cryptocurrency trading exchanges offer advanced trading interfaces for buying and selling cryptocurrency instruments. These are web applications with advanced charting, price updates, and input forms that allow for highly customized orders. Bybit users can place limit orders, market orders, stop-loss limits, take profit limits, leverage, and many other options for advanced cryptocurrency traders.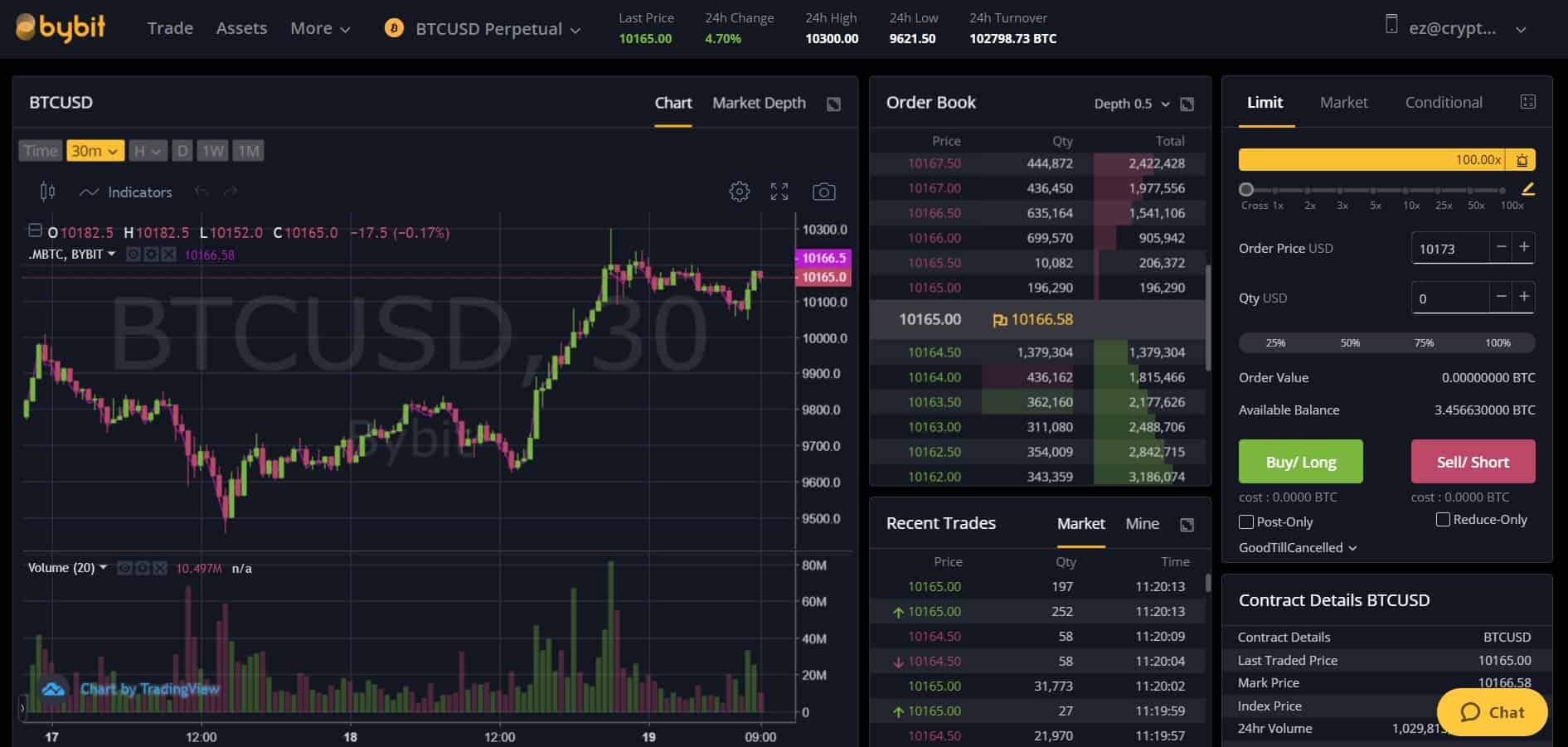 As for leverage, Bybit offers up to 100x leverage in different instruments. This means that every dollar you invest in a trade can be multiplied up to 100 times to calculate your profits and losses. This leverage is a double-edged sword. If you place a trade with $100 worth of crypto, you can incur profits or losses as if you placed a trade with $10,000 worth of crypto. High leverage means the potential for losses that can wipe out your entire account. It's important to carefully manage risk while using leverage.
For experienced investors, Bybit offers powerful tools for succeeding. However, inexperienced investors can incur huge losses if they attempt to trade advanced contracts with high leverage. Fortunately, new investors can still use spot trading features, lower leverage, and market analysis tools to build up their trading skills. Bybit is a great exchange for dipping your toes into cryptocurrency derivatives.
4. Binance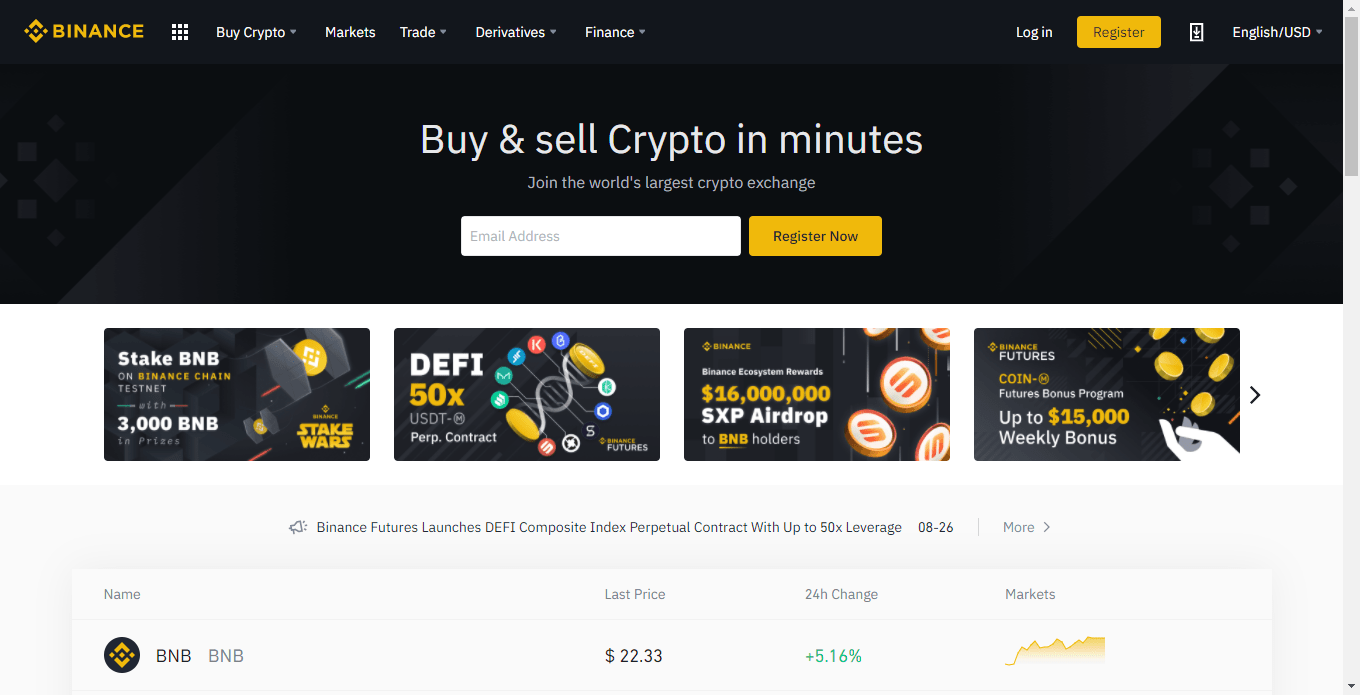 Binance is the largest cryptocurrency exchange in the world. This exchange offers access to many different cryptocurrency, cryptocurrency derivatives, and leverage as high as 125x. However, certain features are limited to users in different areas. While this exchange is very useful to traders in certain parts of the world, features are limited for traders in the United States and other popular jurisdictions. Binance is a cryptocurrency trading exchange.
One of the most attractive features of Binance is the sheer variety of cryptocurrencies you can buy and sell on the site. As of writing, there are 150 different cryptocurrencies available for trading on Binance, and their prices can range from a fraction of a cent to over $10,000 per unit. In addition to the wide variety of cryptocurrencies available, Binance offers cryptocurrency derivatives through their Binance Futures platform.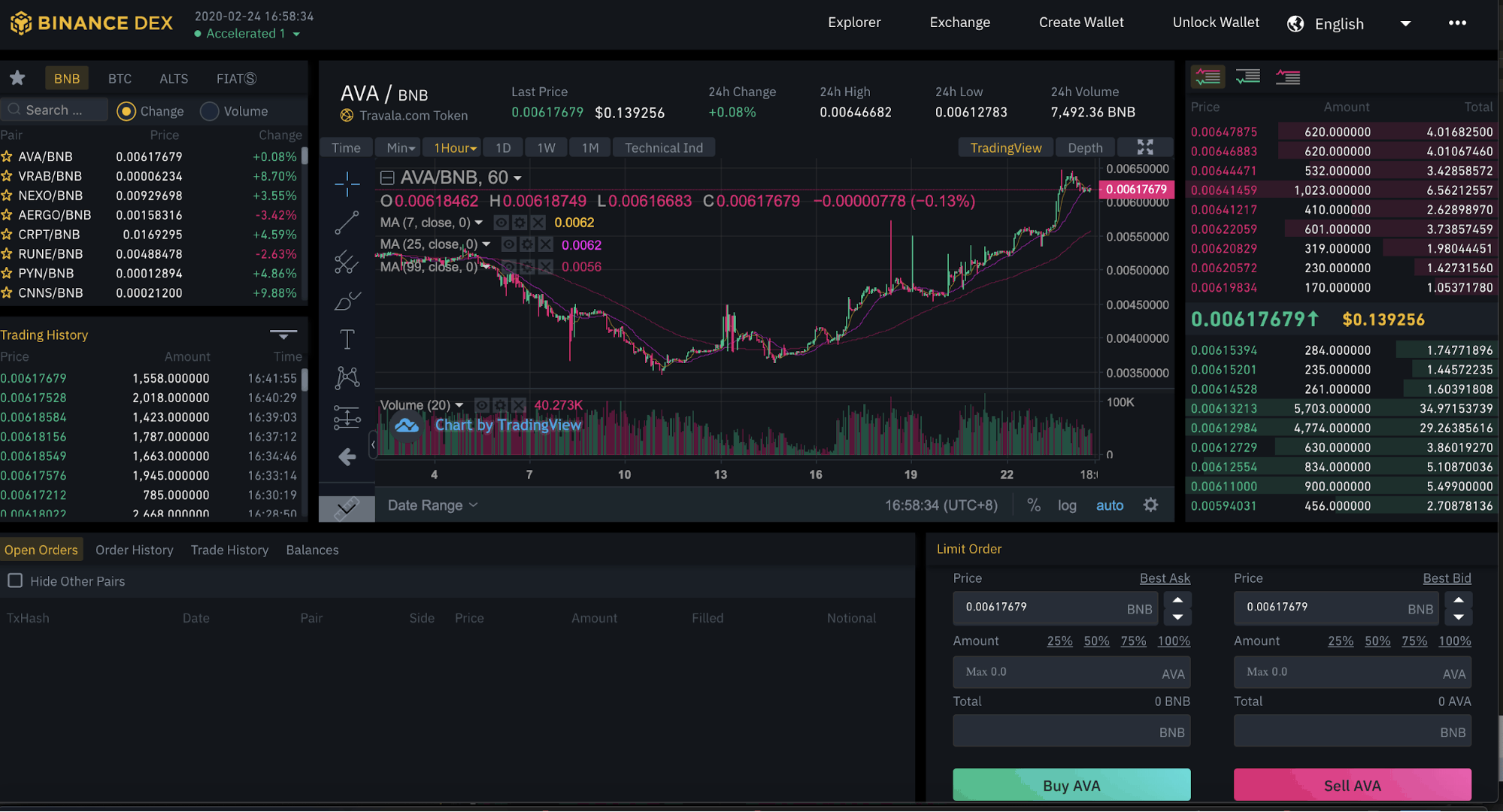 Binance Futures allows users to buy and sell cryptocurrency assets that are based on the prices of cryptocurrency pairs. One of the most popular pair, BTCUSDT, can be traded on Binance with a maximum leverage of 125x. This is among the highest leverages offered in the world of cryptocurrency, and trading with this level of leverage can be extremely risky. If you choose to trade with 125x leverage, it's important to carefully manage your risk and choose a trade size that is appropriate for your portfolio.
For example, trading 1% of your account with 100x leverage means that your trade size is as large as your entire account. If the price moves 1% in a direction against your favor, you are at risk of liquidating your entire account. Successful investors focus more on how much they can lose than how much they can gain. Successful trading is about being able to survive when you are wrong and consistently gain when you are right.
Summary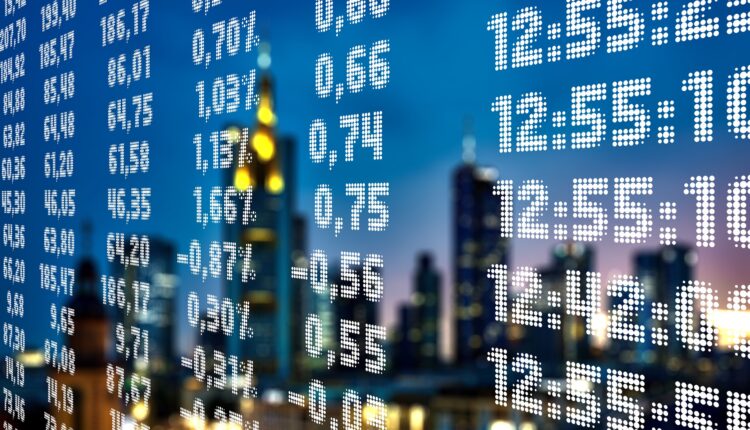 And Special mention goes out to the Best Crypto Exchange Australia each of these exchanges offers something unique. They can be used separately or in combination, but they can all be used as a way to invest and grow your wealth. Exchanges like eToro offer investment in many markets and the tools to learn and succeed. Exchanges like Coinbase offer a way to purchase cryptocurrency and balance a portfolio with many different cryptocurrency holdings. Finally, exchanges like Bybit and Binance give you the option to invest in cryptocurrency derivatives with advanced trading interfaces.
Whether you are a novice investor or an experienced trader, these exchanges will provide you with the tools you need to succeed.