In September 2023, there are 88,200 crypto millionaires globally. Notably, only under half (40,500) holding their fortunes in Bitcoin (BTC), according to the first Crypto Wealth Report published by top international wealth and investment migration experts Henley & Partners. The report was published on September 5, 2023, and it seems to have caused a buzz in the crypto space.
The total market value of cryptocurrency has increased massively in recent years. Currently, it is more than $1 trillion, and up to 425 million users globally own crypto.
This report is the first of its kind and it features exclusive statistics on several crypto and Bitcoin billionaires, centi-millionaires, and millionaires offered by New World Wealth, a global wealth intelligence company. Other data was collected through insights from industry experts, leading academics, and crypto operators.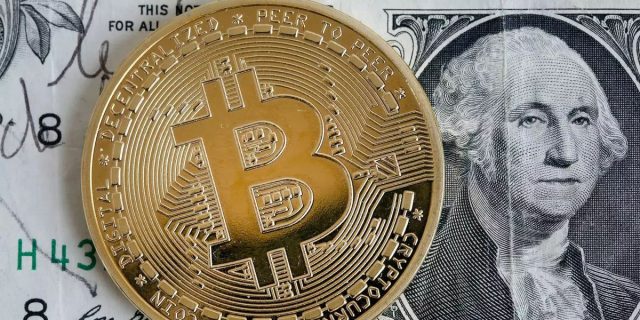 Furthermore, it features Henley & Partners' Crypto Adoption Index, which mainly compares the best citizenship and residence by investment programs for cryptocurrency investors.
Hundreds of millions of people globally have some type of crypto holdings and this report shows the number of millionaires and billionaires who exist. Whether these investors own Bitcoin or any other digital currency, they all play one role or the other in the crypto ecosystem.
Currently, crypto is no longer thriving similarly to the way it did at the peak of its popularity. Nonetheless, it remains a highly common household investment. For instance, more than 50% of Gen Z (18 to 25 years old) have invested in crypto, a report published by the CFA Institute and Financial Industry Regulatory Authority's Investor Education Foundation revealed earlier in 2023.
Related: Tracking Your Crypto Portfolio – Simple, Accurate Secure!
75% of Americans, nonetheless, are not sure whether investing in, trading, or using crypto is safe or that they can rely on the available tools to do that, a Pew Research survey discovered in April. 45% of those surveyed also stated that their investments had not done as well as they thought these digital assets would – and just 15% said that it had exceeded their expectations.
However, some investors appear to have found massive success with crypto, and they now have holdings worth millions or billions of US dollars, as mentioned by Henley & Partners.
The company's report 0n September 5 states that 88,200 people have crypto assets worth over $1 million. That number is less than 1% of general crypto users. 40,500 of these individuals hold their investments in Bitcoin, nearly 46% of the total.
Fewer people are centi-millionaires who own crypto holdings that are valued at more than $100 million. Only 182 of these investors exist, with only 78 of them focusing only on Bitcoin. Furthermore, 22 people own cryptos worth over $1 billion with six of them holding their investment in Bitcoin. That number represents a smaller proportion than among the cryptocurrency millionaires and centi-millionaires.
For comparison purposes, the total value of the cryptocurrency market, at the time that Henley & Partners report was published, was $1.18 trillion.
Crypto Adoption Globally
As part of the report, Henley & Partners also created a Crypto Adoption Index which takes into account many factors including the crypto regulatory environment, public adoption, and how cryptocurrency is taxed.
This adoption of crypto ecosystem innovation and economic factors that are linked to the use of cryptocurrency were also considered.
The index is well-designed to show "the most appealing investment migration program options for crypto investors." Henley & Partners explained the index in a statement published together with the report.
Singapore came on top in the overall index, followed by Switzerland in second and the United Arab Emirates the third place. The United States and the United Kingdom ranked fifth and seventh respectively.
Other nations that made it to the top 10 included Australia in sixth place, and Canada, Malta, and Malaysia ranked eighth, ninth, and tenth.
Both the UAE and Singapore got top marks for being tax-friendly for crypto and digital asset investments. In that category, the US and UK came way behind and dropped out of the top 10. Mass adoption and interest are nonetheless high in the two nations, with the United States coming third and the United Kingdom in that category. Singapore and the UAE dominate this section, coming second and first, respectively.
The UK and the US also both managed to get top spots in some categories. The United States is top in infrastructure adoption, considering how common crypto ATMs are, in case digital asset exchanges exist, and how the local banks incorporate cryptos. On the other hand, the UK tops the innovation and technology section.
Related: How do Compliance Practices Impact Crypto Adoption?
Investing in cryptos has become majorly popular in recent years, mostly during the COVID-19 pandemic when the use of retail trading apps exploded. Investing advisors and economists have urged investors to be cautious since crypto is seen as a highly volatile asset that can lose value rapidly. Furthermore, most countries have yet to regulate crypto investments and trading. Thus, companies operating in the crypto space are unregulated.
Investments in the crypto space are less protected, which means they can be vulnerable to crises such as the collapse of the FTX crypto exchange in 2022.
As the crypto landscape continues to evolve, investors must stay informed and exercise due diligence to navigate this dynamic market.