NFTs can be beneficial in supply chains to make them highly transparent and efficient. Experts and analysts believe such integration can help in saving billions of dollars. Thus, it represents yet another huge space where Web3 technologies can enjoy real-world applications.
The supply chain is a critical part of any business model. Right from fast-moving consumer goods (FMCG) industries and pharmaceutical giants to the local farm-to-fork and direct-to-customer brands, many businesses depend on efficient and resilient supply chains to help move their products and services.
Despite being an integral cog in the wheel of these organizations and institutions, supply chain networks are not adequately efficient on a global scale.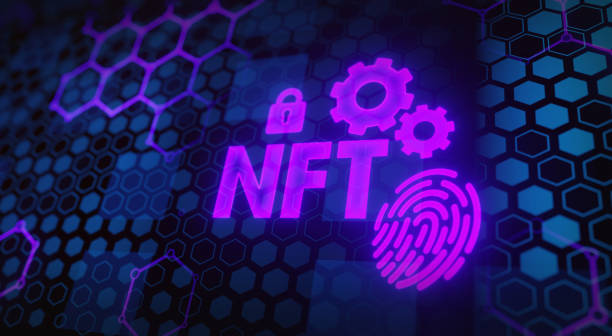 One major application of blockchain technology is traceability in supply chains. This feature has been extensively tested within trade finance use cases by banks like HSBC. The use case relies heavily on smart contracts coupled with blockchain ecosystem layers like the Solana and Ethereum blockchains.
Related: Blockchain For Business: Prospects, Applications, Benefits
While initially nonfungible tokens were not designed to disrupt supply chains, they can massively transform the pain points that plague the space. NFTs may work as 'digital twins' of physical-world goods and enhance traceability within supply chains.
Here is something to put everything into perspective:
Counterfeiting goods cost global firms over $232 billion in 2018.
49% of businesses do not know what happens at critical touchpoints in their supply chain because of inadequate or lack of visibility.
In sectors like pharmaceuticals, the counterfeit market is worth nearly $200 billion annually.
The scale of the challenge can be comprehended from the above numbers, and NFTs can give solutions to the shortcomings. Furthermore, other incredible use cases come with the integration of blockchain and the supply chain.
The Role Of NFTs In Supply Chains
Real-time tracking, documentation, and settlement of the supply chain create advanced efficiencies for businesses and assist with better financial products that they rely on for their operating capital.
NFTs create digital records that are transparent and immutable. Hence, they offer the supply chain sector a transparent trail where all participants within the ecosystem have total visibility. From the production of raw materials for goods up to their display in a brick-and-mortar shop or website, the use of NFTs will offer traceability and assist with supply chain management.
Interestingly, phygital NFTs have already proven to be a great utility when they are tethered to real-world goods. The use of NFTs to trace an item or any manufactured product from its source adds credibility to the product. It gives consumers a strategy to understand the source of the product they seek and select one according to the providence of the product.
Related: ChainGuardians Brings 'Phygital' Fashion to Life at New York Fashion Week
Besides traceability, NFT-gated procurement and NFT-gated warehousing will give data scientists some valuable insights into product journeys at an individual level. The granular data lets analysts, investors, and business owners assess the existing inefficiencies within the supply chain. This helps in creating new service level agreements (SLAs) with service providers on supply chains and monitoring them to hit the SLAs.
Moreover, integrating NFTs and digital twin technology with the supply chain enables businesses to automate payments via the system and execute instant settlement after the goods are delivered. Many checks and balances before payment transfers for finance teams would be history after real-time traceability is activated.
Instant tracking will assist in financing products like trade finance, where the status of goods can be utilized in borrowing working capital by the stakeholders on the supply chain. Supply chain managers with a boosted vantage point can intervene at the ideal checkpoint in case of bottlenecks or congestion. With these integrations, supply chains are highly efficient, which results in great revenues and lower costs.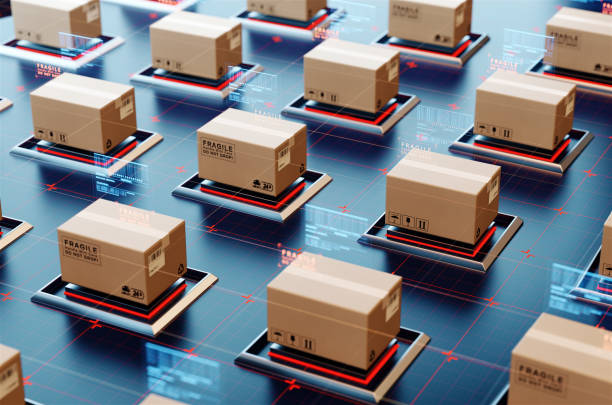 Benefits Of Using NFTs In Supply Chain From A Customer Perspective
Clients can see where products originate from and the different routes they take before arriving at supermarkets.
The end-consumer gains access to the evolution of a product. They have increased transparency on where raw materials were produced and the firms that got involved in the production. This gives another dimension from a customer experience angle introducing developers of products near to the end-user.
NFTs can prove to be lifesavers in the pharmaceuticals, FMCG, and industries where counterfeiting and expiry are a huge hassle and could result in catastrophic consequences.
Besides that, brands will enjoy an increased trust factor among their customers. Furthermore, NFTs can underpin the sustainability of supply chains, which can boost the environmental, social, and governance (ESG) narrative of businesses.
Related: Robert Pritchard Explores ESG and Black Swan Events
As central banks, nations, and markets demand increased sustainable practices from global businesses, guaranteeing a transparent and efficient supply chain can assist companies with their ESG narrative.
Should a business want to integrate sustainable practices with its supply chain, carbon efficiencies achieved by using NFTs may be a great value add. For the age-conscious consumer, it means sustainable production, and for the world, it means less emissions.
In most cases, technology is a means to an end and is rarely a silver bullet. Various real-world issues can hinder the progress of NFTs and blockchain rollouts across supply chains globally. But, the benefits that come with these integrations are worth such an investment.