The NFT space has been exploding since early 2021. More projects are coming up which is attracting more investments and trading volume within the sector. Ever since Beeple sold for nearly $69 million, many other artists have created NFTs aiming to get some profits from the rapidly growing industry.
A new report by DappRadar indicated that the nonfungible token sector generated a staggering $10.67 billion in trading volume in Q3, 2021, a 704% increase from the second quarter of the year. Ethereum and Ronin accounted for 77.73% and 19.53% of that incredible volume respectively.
That report is contained in the "New dapps series", which is a set of executive reports that aim to give users high-level perspectives of recently launched dapps. The report primarily focused on different aspects of decentralized applications. Some of the main aspects include financial metrics like price analysis and sales activity.
Also, the reports analyzed distribution metrics in the NFT space including or the Whale Concentration Index and Unique Holders Ratio. Whales' behavioral patterns and extensive social and technical overviews have also been highlighted in the report.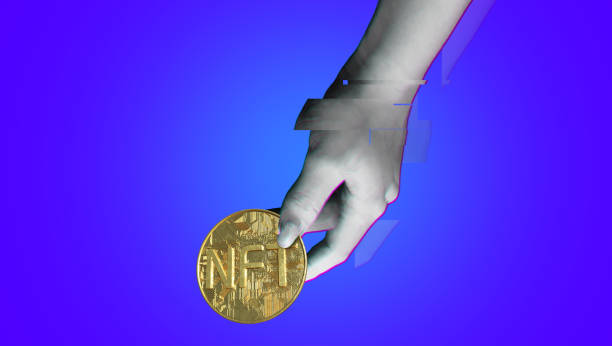 September was not far behind after a record-breaking August. In general, the NFT space generated up to $4.06 billion in trading volume. In the latest edition of the New Dapps Report, the researchers reviewed three NFT projects that were released in the last two weeks of September. These projects were selected since they ranked among the top projects with regard to trading volume during the period.
Anonymice was the first project to be highlighted. It features an interesting burning and staking mechanism. Notably, staking MICE generates CHEETH, a functional token that the developers insist will be used for breeding purposes.
The GalacticApes is the next series of pixelated apes that strive to become a whole ecosystem. This NFT project is expected to become a complete blockchain game that rewards winners with additional nonfungible tokens. But to achieve that, players have to recruit a monkey crew.
Peaceful Groupies is the other NFT project that is highlighted in the report. It consists of a collection of 10,000 generative NFTs that feature attractive art concepts. The Groupies are expected to become an integral part of the festivals in the Metaverse.
Blockchain And NFT Space Growth Overview
The blockchain sector grew 25% quarter-over-quarter and 509% year-over-year. DappRadar uses metrics and data to create an understanding of the latest trends in the blockchain and NFT space. The Head of Finance & Research at DappRadar, Modesta Jurgelevičienè, stated:
"If I were, to sum up, Q3 in a single word, it would be "diversification". The play-to-earn movement became a key driver in the space, NFTs turned towards greater utility and secured record volumes, and the DeFi space got a lot more interesting and competitive with the likes of Solana and Terra"
He also believes that diversification brings in more users which results in more use cases that will eventually power mass adoption. He added:
"The industry is branching out. More than just basket assets within a portfolio, crypto is beginning to infiltrate everyday life."
Blockchain is the 'vehicle' that powers all these projects and it continued with its steady rise as more investments flowed into decentralized finance, decentralized applications, and NFT sectors.
In September 2021, 1.7 million Unique Active Wallets (UAW) connected to a dapp daily, which brought the quarter daily averages to 1.54 million. Despite the roller coaster in the cryptocurrency market, the play-to-earn movement added more gamers. Also, the NFT space saw record volumes while the DeFi space became more competitive and interesting.
The nonfungible token market capitalization for the top 100 Ethereum collections and NBA Top Shots are estimated at $14.19 billion, which supports the value flow into NFTs. With these developments in the NFT market taking place, experts and analysts believe that NBA Top Shot will soon go mainstream.
Games keep driving usage within the sector, with UAW connecting to game dapps surging by 140% quarter-over-quarter. On the other hand, NFT and DeFi connected wallets dropped by 2% and 11% respectively, from the preceding quarter. But, usage is currently positive in all categories when compared with August 2021.
Today, Splinterlands is one of the most played dapps in the sector as The Hive increased usage by 1,376% quarter-over-quarter to exceed 238,000 daily UAW in September. On its part, Axie Infinity keeps breaking records and in the process has become the most traded nonfungible token collection ever by exceeding $2 billion in trading volumes.
The decentralized finance space is also getting highly competitive with Solana, Terra, and Avalanche consolidating as DeFi players. The total value locked (TVL) in the sector rose by 53.45% quarter-over-quarter to surpass $178.12 billion.
The CEO and co-founder of DappRadar, Skirmantas Januškas, while commenting on the findings of the report, said:
"The blockchain industry saw quite some results in the past quarter — 25% UAW growth is no mean feat. But it's the developments, the attitudes changing, the new trends emerging in those three short months that scream "dapps got game".

"It's your NFTs getting greater utility, your Snoop Doggs buying into metaverses, your governments looking to tax play-to-earn, your institutional-grade DeFi products, your Bloombergs talking crypto like it's everyday business. So much has happened on so many levels that as we wrap Q3, I have that crisp sense of exhilaration of having climbed atop a mountain to look over the landscape mapped ahead."
What Is Pushing These Record Numbers In NFTs?
The NFT market has enjoyed an explosive surge in the last two months. August broke records with a return of at least $5.2 billion in trading volumes. However, September was slower than August although the numbers were still quite incredible.
In Q3 2021, the NFT space recorded more than $10.67B in trading volume translating to a mammoth 38,060% increase year-over-year. Astounding!
Many reasons are believed to be underpinning the outstanding performance in the nonfungible token market. The space is evolving rapidly with many NFT projects finding more use cases than simple profile pictures.
NFTs are becoming brands with celebrities like Shaquille O'Neal, Snoop Dogg, and Steve Aoki among the latest members who have joined exclusive communities. With high net worth individuals and celebrities joining in, it strengthens the social appearance of the general NFT space.
Most of the blue-chip NFT projects the Bored Ape Yacht Club (BAYC), CryptoPunks, and the metaverse have pushed the NFT industry into mainstream adoption. In August, Visa bought CryptoPunk #7610 for $150,000. At the time, Visa highlighted the relevance of nonfungible tokens in the imminent digitally-led future.
Last month, Sotheby's managed to complete the auction of 101 BAYC NFTs for a staggering $24.4 million. With more developments in the pipeline, mainstream media coverage of the sector is expected to increase considerably.
D&G, Gucci, Burberry, and several other top fashion brands have featured in the NFT space recently. Burberry introduced a skin collaboration with Blankos Block Party in August. That has proven to be an important game metaverse. On September 27, D&G successfully sold a digital fashion collection that featured new pieces. The company recorded a cumulative of $5.65 million in sales.
There is another aspect that is gradually gaining some relevance in the sector apart from mainstream adoption pushed by big brands and celebrities. The utility that is provided by owning a nonfungible token supports the rapid developments seen in this space recently.
Project developers are becoming creative to ensure that they remain at the top of the industry to remain profitable even as competition increases. Some projects are receiving more NFT drops like Punks Comic and Meebits, while others have found ways to generate passive income. Hence, all these projects are seeking ways to reward users and owners beyond the art.
CyberKongz and SupDucks offer holders passive income opportunities by holding their respective nonfungible tokens. In CyberKongz, a Kongz holder, a kongz holder gets 10 BANANA each day as yield. Based on current market prices, these yields translate to $497 daily.
When the intersection with the game industry is revealed, the nonfungible token narrative manages to gain considerable relevance. In recent months, NFTs have become an integral part of blockchain games. It gives gamers a real sense of ownership over their playing tools, characters, and items.
In that context, blockchain games have become a major part of the NFT space in general. In Q3 2021, in-game items generated $2.3 billion in trading volume translating to 22% of the cumulative NFT volumes. Different games are believed to be developing a synergy with the nonfungible tokens creating real footprints on both sides.
Currently, the NFT sector appears more established with its market cap of around $14.45 billion. Ethereum's collections and Flow's NBA Top Shot collection dominate this valuation. Although the price of ETH dropped by 13.28% in September, the NFT market cap lost a mere 0.54%.
The space generated $2.63 billion from July 2020 until June 2021, an amount exceeded by August or September volumes alone. recently, new collections have been releasing enticing value propositions while the old ones are consolidating among the most lucrative projects in the whole blockchain sector.
Blockchains like Solana and Tezos are preparing to become relevant in the NFT space. Hence, the industry is expected to grow further in the coming months.
CoinGeek's 8th Conference
The conference kicked off on October 5. It is featuring various presentations from speakers from the Bitcoin SV ecosystem and blockchain technology. The full agenda and a re-cap show that developers and participants have specific interests in different sectors of the nascent space.
Taylor Searle from Built By Gamers showed the community how big the gaming world is. In recent months, gaming revenues have exceeded those of sports and film combined. But the massive growth means that the game developers and gamers need a huge 'backend' which is why Searle is looking to use the BSV Blockchain.
On the other end, the issue of law and regulation comes up. Notably, BSV Blockchain works within the scope of the law and considers regulation to be an important part of the growth of the blockchain sector.
William Callahan, the Blockchain Intelligence Group's Director of Government Affairs, gave an enlightening presentation on legal developments.
"Blockchain technology has huge potential to continue to transform the business landscape and create new business models that have never existed before."
The participants in this conference also discussed the future of blockchain technology. Notable figures who attended the event include Dr. Craig Wright, Ian Grigg, Scott Stornetta, and Stuart Haber.
Also, the agenda covered blockchain's role in Health Care, Music, NFTs, Marketing Technology, and the environmental impact of this technology. Here is the agenda for the conference.