Cryptocurrency payments are becoming mainstream. So much so that it is often easier to open a cryptocurrency wallet than a bank account.
It has created a need for cryptocurrency payment solutions that can make things easy for all the members of the cryptospace.
One of such platforms is NetCents.
NetCents is one of the new kids on the block that allows consumer purchases to be made in cryptocurrencies.
E-Crypto News reached out to NetCents to get an understanding of who they are, what they do, and more importantly, what they stand for.
Here is what they had to say.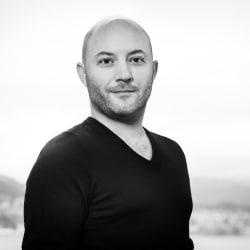 E-Crypto News:
What is the single most important thing for the acceptance of cryptocurrencies and other digital assets by merchants and other parties?
I think that it's about visibility. Some merchants want to wait for increasing demand to accept cryptocurrency payments, but I think that mass adoption depends on accessibility and visibility.

As people begin to see more business become open to crypto, the mindset of masses will change. It won't be the average consumer that pushes merchants to accept cryptocurrency. The merchants who take the first plunge and lead this space for consumers will see the greatest reward. 
E-Crypto News:
Today, there are more than 8,000 cryptocurrencies, and more are expected within the cryptospace. How do you guys select the cryptocurrencies that are available on your platform?
Here at NetCents, we try to make cryptocurrency relatable and attainable for the average person. This means being more selective about the cryptocurrencies that we include on our platforms – Personal and Merchant. 

We don't just see a new cryptocurrency and throw it on our platform. We take the time to understand where each currency is going, and the potential it holds. When a new user logs in to their Personal account for the first time, they can feel confident that we only support currencies that will stay prevalent long-term. 
E-Crypto News:
How does the Netcents ecosystem work?
The NetCents ecosystem provides an access point for every type of participant. We have our merchant platform that allows businesses to seamlessly accept cryptocurrency without any risk.

We have the NC Exchange that empowers our personal users to trade, buy, and sell cryptocurrency. We also work with partners to bring our merchant platform to markets all around the world.

The best part is that these three components of our business are completely interwoven. We see a ton of merchants and partners get into crypto for the first time with us, and we provide the resources for them to share our platforms with their networks. It really comes full-circle. 
E-Crypto News:
What do you guys do differently that makes you guys stand out from the crowd?
I think that we're not afraid to push boundaries and expand the mission of our business. We've been focusing on cryptocurrency, but we're not going to end there.

There are so many possibilities with blockchain technology, and I think that NetCents is perfectly positioned to be a leader in this space. We've also retained a human touch that a lot of tech companies have pushed to the wayside.

Every day, we're having real conversations with our merchants, our partners, and our users. We're keenly aware of the challenges of our industry, and we're not afraid to make moves. 
E-Crypto News:
What are your thoughts about the current decentralized finance (DeFi) explosion?
It's amazing to see the potential of such powerful technology. NetCents has recently announced our plans to integrate DeFi investing into our platform.

I think that, as a concept, DeFi needs a platform like NetCents to make it understandable to mainstream audiences. If you asked the average person what DeFi is, they probably couldn't really answer you.

We want to integrate DeFi in a way that protects investors, and gives them the best tools for success. It's my vision for people to be able to lend their money at market based rates instead of just getting the interest that commercial banks are offering. 
E-Crypto News:
Bitcoin prices have been falling recently. Many "prophets of doom" have said this is "the beginning of the end" for bitcoin. What are your thoughts on this?
I think that when it comes to Bitcoin, people need to use a wider lens. We're very quick to freak out about the drops, when in reality, Bitcoin has grown 150% in just a few months. That being said, I think the bull market will continue.

However, I do think that in the coming years, we might stop viewing Bitcoin as a currency of payment. As it continues to appreciate in value, I think that other coins will emerge on top for payments. 
E-Crypto News:
What are your plans for generation Z as they reach maturity?
I think that even now, we can't ignore Gen Z. These are the digital natives that are going to fully embrace crypto. Unlike older generations who might be more hesitant to adopt new technologies, Gen Z grew up with new technologies thrown at them every year.

What's normal and what's not, is not cemented in their minds. That being said, I think that they're in a great position to become cryptocurrency enthusiasts. They're not afraid of breaking the mold. I think some of the greatest blockchain innovations are going to come from that generation. 
E-Crypto News:
How can we encourage those who still don't understand how cryptocurrencies work to become a part of this wonderful new world?
Being a part of this industry, I feel like I have this conversion all the time. I think that it's all about setting expectations before someone dives in.

If you're expecting to buy cryptocurrency to make a quick buck, you'll probably be disappointed. Cryptocurrency isn't just some short-term trend, it's here to stay. So, start slowly, and make sure you're aware of the potential outcomes. 

Now for merchants who are interested in crypto, NetCents provides a platform that eliminates any risk.

Our instant settlement feature provides guaranteed price protection. So, for merchants, there really isn't any reason to not get started with crypto. It's just one more choice for your customers, and it's more cost-effective than traditional payments. 
E-Crypto News:
How can anyone personal or institutional gain access to your products and services?
To gain access to our platforms, an individual would just need to head over to our website –net-cents.com. Our website makes it easy for someone to find more information about the programs.

Right away you'd be able to see business, personal, and partners. Depending on what you're looking for, you'd just need to sign up online, and then a member of our team would get in touch with you. 
E-Crypto News:
Which direction do you think the cryptospace is heading to in the next decade?
I definitely think we're really going to see the crypto space mature in the next 10 years. It's become clear that our financial systems are in need of some disruption.

People aren't willing to sit on the sidelines anymore and blindly hand over their money to big institutions.

DeFi is going to revolutionize our financial system, and I can't wait to see it. I also think that certain cryptocurrencies are going to emerge as the new primary payment methods. 
E-Crypto News:
What are your thoughts on cryptocurrency and blockchain regulation?
I think we're at the point where we need some regulation, but consistency is key. This industry can be challenging when we're all playing by different rules, and the goal posts keep changing.

Where it gets tricky is that cryptocurrency is borderless, so I'm not sure if we'll ever get to a place of worldwide standards. However, I think certain regulations will build a lot more trust in players that are hesitant to get into crypto.

I'd like to keep a level playing field, so that competition is fair, and maybe that'll also make the market more stable. 
E-Crypto News:
How does your crypto credit card work?
The NetCents cryptocurrency credit card ties into your NetCents Personal account. Once the card is available in your country, you can fill out the application right from your NetCents account and get instantly approved.

As long as you have cryptocurrency in your account, the same amounts will be available to spend via the credit card. Unlike other cards on the market, the NetCents cryptocurrency credit card doesn't need to be pre-loaded.

This means that your currencies can continue to go up in value before you spend them. In other words, someone wouldn't need to decide exactly how much to convert to fiat in advance. 

Anyone with the NetCents card would be able to use it at over 400 million merchants around the world. Technology like this brings us one step closer to mass adoption. 
E-Crypto News:
What are the advantages of using cryptocurrencies for purchases?
I think that there are a ton of advantages of using crypto for purchases. For one, you can forget about the fees associated with using bank cards.

Since your funds aren't attached to any bank, you don't have to worry about hitting some arbitrary monthly limit. Secondly, globalization is real, and we don't need currencies to separate us.

When you pay an international merchant with cryptocurrency, there's no exchange rates, or additional charges. Cryptocurrency breaks down borders and introduces new merchants and customers to each other. 

Overall, cryptocurrency payments lets customers keep their autonomy. Crypto provides a way to manage funds that's more or less autonomous. No institution can freeze your funds, or put a spending limit on your account. When you pay with cryptocurrency, you're in control. 
E-Crypto News:
What is Netcent's vision and mission?
It's our mission to be the transactional hub for all cryptocurrency payments. We want to make life simpler for businesses and for our users.

Something as simple as paying online shouldn't be a challenge. So, it's our vision to continue to disrupt the payments space with innovations that propel society forward.

Here at NetCents, we're pioneers who aren't afraid to make moves that challenge the status quo. 
E-Crypto News:
How has it been as far as market penetration is concerned?
This past year has been a huge year of growth for us. As merchants settled into this new reality, they found themselves shifting how they did business.

Specifically, we've found a lot of success with B2B and high-transaction level merchants, so this is where we've focused our efforts. As Bitcoin continues to be top of mind, more merchants want to accept cryptocurrency so that they can be seen as 'with the times.

' I'm happy to say that we recently announced 143% quarterly revenue growth. New merchants are finding NetCents from all around the world, and I think that there's no industry that couldn't benefit from cryptocurrency payments. 
E-Crypto News:
How does the crypto-fiat settlement arrangement work?
This is what we call 'instant settlements'. For a NetCents merchant, this means that we're guaranteeing the price of their product at the time of the transaction.

So, they don't have to worry about any volatility. It's a great way for merchants to accept cryptocurrency without having to 'touch it'. For example, if they're selling a shirt for $25, we guarantee that they'll receive $25, less our small transaction fee.

The merchant would then receive their payout just like they would for any other kind of transaction. It's really not that different than accepting traditional payments. 
E-Crypto News:
Do you think cryptocurrencies need fiat and vice versa? Please tell us the reasons for your answer. 
This is an interesting question. I think that at the moment, cryptocurrency still needs fiat because it's not yet widely accepted. When you're buying cryptocurrency for the first time, what would you use to pay for it, if not fiat?

However, I think as more people start to get onboard with crypto, it's entirely possible that our society will start to change around it. If you got paid in crypto, and all businesses accepted crypto, I don't see why cryptocurrency would need fiat.

Whether this happens in 10 years, in 50 years, in 100 years? We'll have to wait and see. I think that at their root, cryptocurrency and fiat isn't so different. They're both mediums of exchange.

Both have a value that's governed by supply, and they could be used to pay for goods and services. By that definition, I think you could swap out one for the other. However, I think that cryptocurrency is better positioned to integrate with the future of technology. 
E-Crypto News: 
How far can humanity go in terms of accepting decentralization? Do you think humans are ready for decentralized technologies? Please tell us the reasons for your answer. 
I think that whether or not we're fully ready for it, decentralized technologies are coming our way. Right now I think some people are hesitant about decentralization because our whole society is based off of a paradigm of hierarchy and top-down command and control.

Our default is to look to powerful bodies to control our surroundings. Sometimes even the best attempts at decentralized technologies can go awry.

The internet was supposed to be a truly decentralized technology, yet it's been decades and still half of the world doesn't have good access to it. 

The great thing about blockchain technology is that it helps to bring people together through incentivizing behavior that benefits the most people. 

So, while we might not be fully ready right now, I think as we transition more of our society to become decentralized, people will get onboard. 
E-Crypto News:
If you had three wishes and a Genie that could make them come true what would they be for Netcents?
Well, I think to start I'd want to clone myself and the rest of the NetCents team. We're such a passionate group of individuals who care so much about this industry. I'd love to be able to personally speak with all of our new merchants. 

Secondly, if we could get instantly integrated with every other eCommerce and POS platform in the world, that would be amazing. I want to make it as easy as possible for our merchants to get started. 

Thirdly, it would be amazing if every single person in the world understood the basics of cryptocurrency. We're definitely at a point where more people want to learn, but if I could reach everyone at once, and give them a baseline understanding, that would be perfect.