Now, if you were around in 2018 when the NFT industry first got into gear, you will remember Mattias Tyrberg, meme.com and their ability to convert memes into NFTs. Mattias and his team have created Marble.cards which is a way of preserving memories on the internet (on the marble).
Mattias and his team recently launched their artist verified program for Marble.cards. Of course, it is a concept that got us ticking in-house. Here is what he had to say about it and other stuff.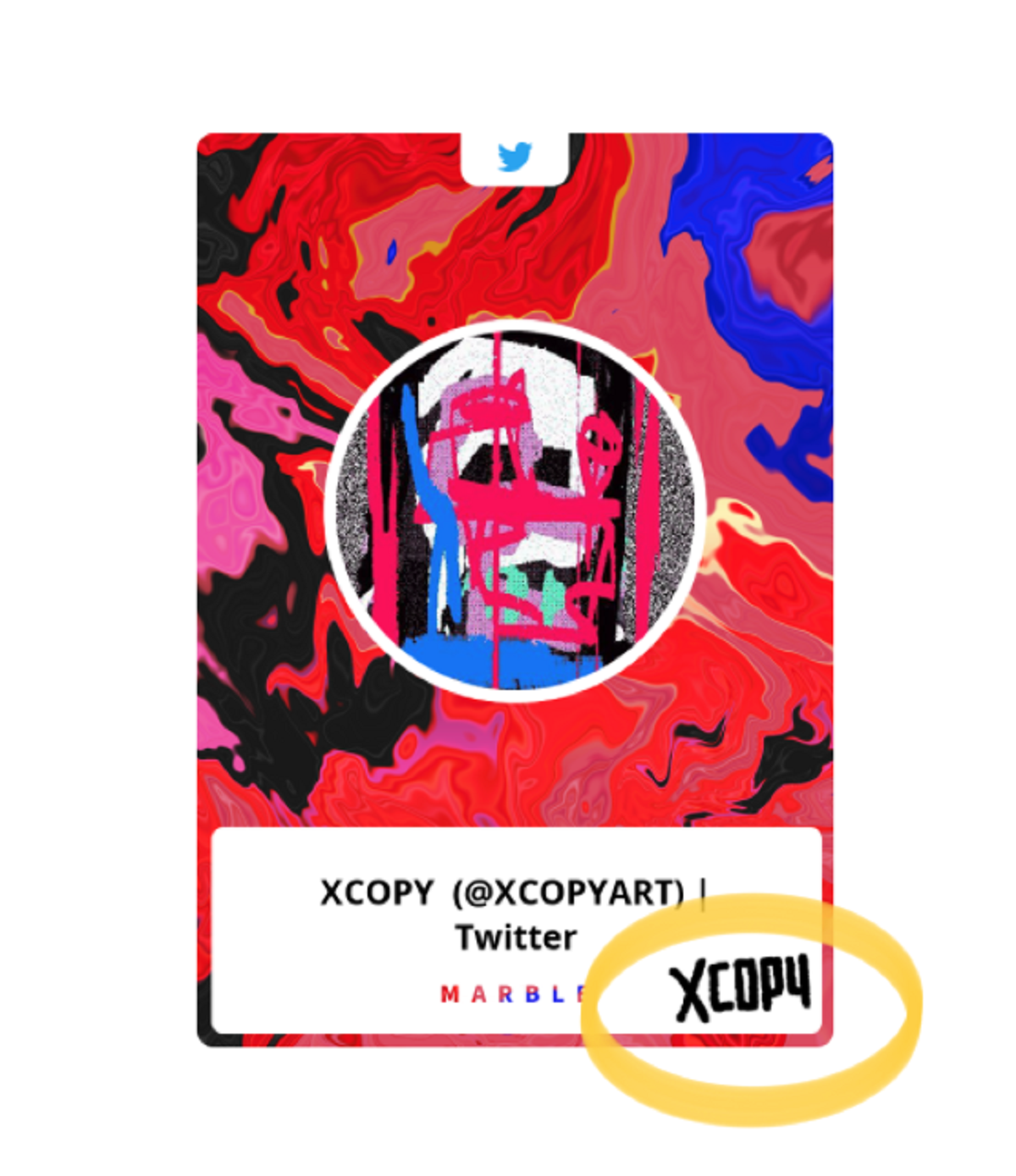 E-Crypto News:
Please, can you tell us more about your artist-verified program?
Tyrberg: MarbleCards creates NFTs cards from web urls, it's like an NFT version of a web bookmark.

The "Artist Verified Program" makes it possible to get the card signed by a person relating to that url; this could be the artist who made some sort of crypto/NFT art or a person who wrote a great news story, or recipe.

Getting a card autographed is a kind of "blessing" from the person who created the content that a Marble card links to.

The person who wants a card verified pays the artist, the artist also gets benefits of 20% royalties of secondary sales.

It connects artists and fans in a direct way; we hope it will bring these two crucial sides of the 'creator economy' closer together – ultimately both parties will benefit.
E-Crypto News:
What are the benefits of getting artists to verify their Marblecards?
Tyrberg: For the owner they get an official blessing from the artist that they see you and Autograph the card, this should in the long run increase the value of that card.

The benefits for the artist is that they get paid and get 20% of future secondary sales.

E-Crypto News:
How has using the ERC-721 standard changed the way people interact with Marble cards?
Tyrberg: We could not have built what we do without it, we started back in 2018 and the NFT has been the cornerstone in our product.
E-Crypto News:
How has your shift from marble.cards to meme.com been? How did you change the transition process?
Tyrberg: When building the next version of MarbleCards that we initially called it 'meme markets', but then we got the opportunity to buy meme.com – we realized we would be able to build an entirely new product there.   – That work has just started…
E-Crypto News:
How did your recent fundraising round go? Please, can you tell us about it? 
Tyrberg: MarbleCards/Meme.com raised around $7M earlier this year to build an entirely new 'meme-focused' & artist-focused platform. In June, Memecoin ($MEM) was listed.

We have a long term vision for the ultimate "Memecoin" project, and meme.com is a crucial part of that.

Thanks to this recent raise, we now have funding to cover the large roadmap we have planned for the next couple of years.
E-Crypto News:
 What are your plans for 2022?
Tyrberg: We are building a platform for creators and people that are interested in memes.

We plan to release many more features for artists, so they can participate in creating meme art and connect and engage with fans.

We are also going to launch our "meme trend tracker" that will make it possible to track and follow meme trends in a new way.
E-Crypto News:
How has the NFT space changed the way we see digital art?
Tyrberg: From "Copy/paste" to NFT says it all. Before, you could not prove ownership, there was no sense of 'scarcity' – muchless could anyone resell a piece in a simple way, and also insure that the original creator is compensated! Now, all of this is simple and streamlined.
Related:NFTs Are on the Rise. Will the Fall Follow?
E-Crypto News:
What do you think gives NFs their value?
Tyrberg: Same as any physical product, that you are attracted to it and like it.

People want to be able to show off what they own, in general, now, with NFTs they can do this across social media, and the new -monumental- shift is now arising from the fact that they can "show off" in the metaverse.  – this element is absolutely adding extra hype.
E-Crypto News:
How does artist verification help artists receive royalties?
Tyrberg: Cards that are Autographed give the artist 20% of future resells of the card.
E-Crypto News:
Just how valuable are internet memories? Please, can you give us examples?
Tyrberg: In the physical world people take photos of moments that are important to them, they can then frame this photo and put it on the wall.

Say if you use a Polaroid camera and take a photo where you and a famous artist is visible and then ask that person to sign it. That is what MarbleCards and Autographs create.

Since moments can disappear, what MarbleCards creates is a way for you to save a story that was relevant for you, a tweet that changed your life or getting the first NFT you bought signed.
E-Crypto News:
Where do you think the NFT FTX60 art space is going?
Tyrberg: When metaverse is growing the applications of NFTs will grow.

Games and art are just the beginning. At some point I guess that even proof of owning physical objects can be done with NFTs.
Related: Art as an Asset: Will NFT's Help You Survive Hyperinflation?
E-Crypto News:
Do you have any other projects in the NFT space you're involved in? Please, can you tell us more about it?
Tyrberg: No
E-Crypto News:
What role will Marble.cards and meme.com play in new Metaverse systems? Please , can you give us examples?
Tyrberg: With MarbleCards you capture an internet moment and create an NFT around that.

So in a way you can have "pictures" of the things on the internet that matter for you in the metaverse that you are in.

Meme.com is a place where all data around memes and trends will be presented and part of that will be Meme Art that is NFTs that are created as fan art to a meme.

All NFTs will have a large part of the future metaverse.
E-Crypto News:
How can people create MarbleCards?
Tyrberg: They go to Marble.Cards, connect with MetaMask and click create card.

There can only be one card for each url so part of the game is about finding something that others have not.
E-Crypto News:
What is the most valuable MarbleCard ever created? Please, can you tell us more about this?
Tyrberg: The first 31 cards are called Genesis cards, they have a unique custom made background and are very exclusive.

There are also very exclusive cards created by artists like Matt Cane, Alotta Money and clothes.
Related:Editorial: Why we are Minting Non-Fungible Tokens (NFTs) for E-Crypto News
E-Crypto News:
Where do you see Marble.cards in the next decade?
Tyrberg: To become the standard of saving digital memories and help fans get a chance to get closer to the artists/creators that they like.