The Non-Fungible Token (NFT) space has grown in leaps and bounds since late last year. The rise of this class of cryptocurrency tokens has taken many quite by surprise.
We weren't surprised. We knew the time had come for every aspect of the cryptocurrency industry to experience massive growth one way or the other. 
Our interviews this year reflect the diverse nature of projects that have come to define what we believe will be the pillar of progress and development in the twenty-first century.
The NFT Space Has Faced Problems 
Despite the problems currently faced by the NFT space such as high gas prices on the Ethereum blockchain, the centralization of the NFT marketplaces, the lack of inclusion of other art forms besides visual art and a host of others, things are generally looking up for this innovative, disruptive and forward-looking sector.
With NFT collections having a worth of several billion dollars at this time, we decided to continue aiding the discussion about NFTs and their potential to become a force within and beyond the global cryptocurrency industry.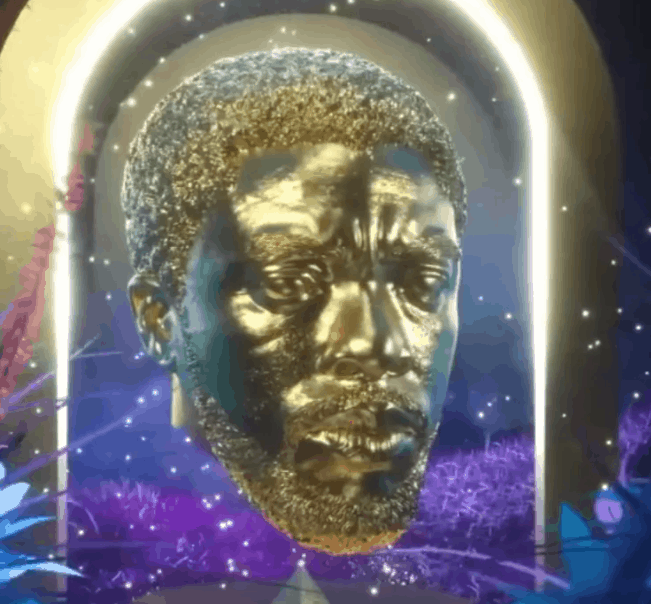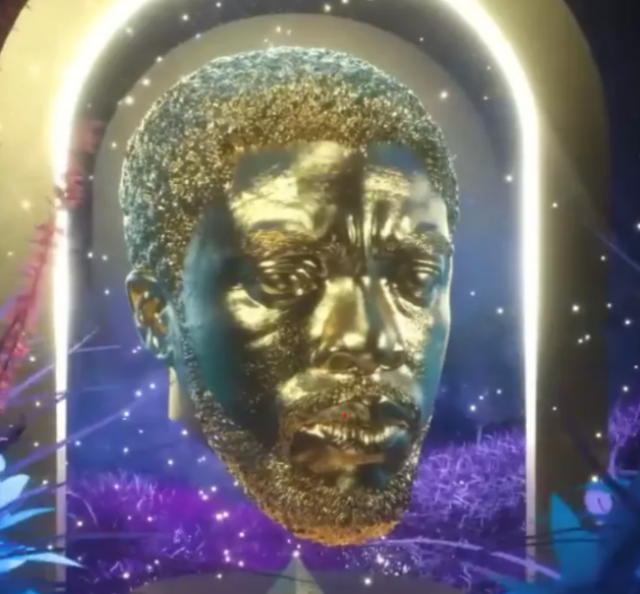 We have hoped (and know) our efforts have not been in vain. 
After some back and forth among ourselves, we decided to mint E-Crypto News Non-Fungible Tokens (NFTs) for several reasons.  
We shall explain them for the benefit of our readers, fans, friends, and everyone else. They have all been remarkable in our journey since we started reporting on events within the cryptocurrency space. 
So here goes. 
We Want to Create a New Art Form
While we are trying not to reinvent the wheel, we discovered that the emergence of NFTs presents a unique opportunity for all kinds of creativity. 
That said, we decided to throw our hat in the ring and create a new art form.
Whatever you call it, the new art form will combine our content with visual art and may even include audio-visual components soon.
Who knows? We might as well be the first set of guys to combine as many forms of art into one in the NFT space!
Then again, with so much ongoing creativity, we felt we had to do something that could change global perspectives and perceptions about what cryptocurrencies are and their ability to create impact.  
Define a New Paradigm
Rules and norms define the global news industry. They have helped the fourth estate of the realm to create a space where the truth prevails. 
However, these rules are bent to destroy freedom of thought. The manipulation of expression has also persisted in many climes. Many journalists worldwide have been persecuted for their belief in the pre-eminence of truth. 
We shall use our NFT series to define a new paradigm in this regard. 
On one hand, we want to keep to the rules and ethics that guide this profession. They have helped shape the world and keep things in check. 
On the other hand, we would like to use creativity to show that news organizations have helped aid the freedoms that so many enjoy but are unaware of the role they play in enabling balanced reporting without recourse to graft or corruption.

We would also like to use this NFT series to prove that cryptocurrency news organizations are also bona fide members of the excellent fourth estate.
We do our bit to show the world the sides they don't see of the global cryptocurrency industry.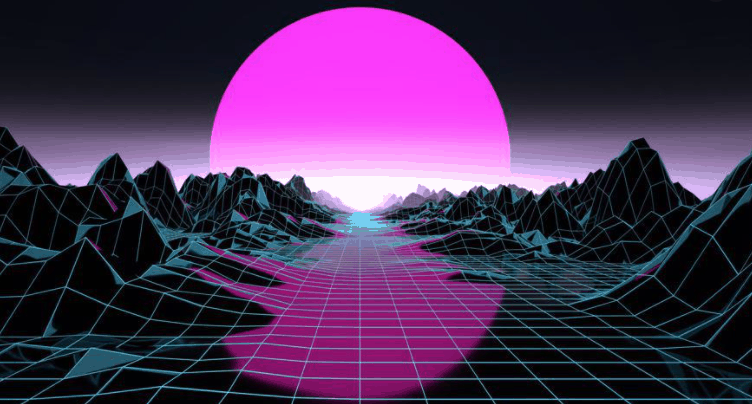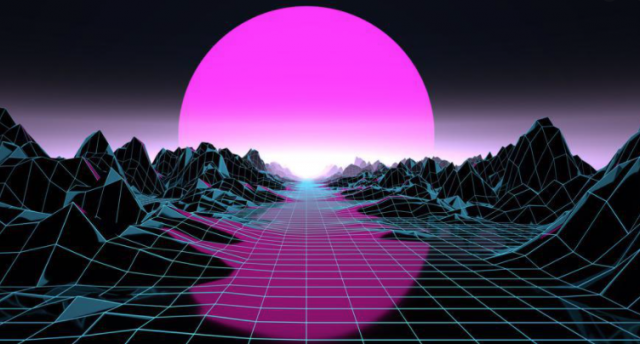 Say Thank You to Our Readers and Fans
Our story would not be complete without the millions of loyal readers, fans, interviewees, and everyone else who has made the journey so far a memorable one. 
We want to use the creation of these NFTs as a way of saying our thanks. 
These NFTs will serve as mementos of our arduous and often grueling work that has helped bring the cryptocurrency industry to light. 
Our NFTs provide the opportunity for those loyal guys who have pushed and prodded us to become our best selves to own a piece of history.
It, of course, gives them an empirical value of what we have done over the years.
Say Thank You to Our Content Developers Technical Support Guys and Editors
Our in-house people have been fantastic in bringing together the stories you guys read every day.
These NFTs provide the perfect opportunity to tell everyone on our team thanks. 
There is so much that goes on in the background that our readers and fans aren't aware of. 
So many people are involved in the successful operations of E-Crypto News. 
It gives us the chance to appreciate them in ways we may not have been able to.
Without them, E-Crypto News will cease to exist.
Show an Example of Another Use-Case for NFTs
NFTs have many uses. They have included books, songs, visual art (of course), architecture-as-art, and others. 
However, we would like to use this opportunity to present another use-case scenario for NFTs. 
They can also exist within and around news organizations as art, commerce, and a piece of history all at the same time. 
Like it or not, news organizations are the ones who make history by reporting on the events that shape humanity.  
Having commemorating these events is one use-case scenario that has not been explored yet. 
That is, until now. 
We intend to create these NFTs not only as cryptocurrency tokens but also as moments in time.
So, the holders shall hold the tokens and their empirical values. They will also own what we consider to be the best equivalent of time. 
It is something that everyone else has not considered. 
At least not yet. 
Make History 
The minting of our cryptocurrency tokens also allows us to make history.
We are creating a new practice where news organizations get to provide their readers with value, while the readers also get to own this value and also sustain the process by buying up tokens of the reports of such news organizations. 
We are creating a new paradigm for news organizations. 
Everyone wins in this new world of ours. Everything is of value. Nothing and no one are useless. 
We believe that if everyone thinks this way, we would be on our way to solving the problems that have plagued humanity from the word go. 
The new ecosystem we are creating will serve as the benchmark for the operations of news organizations and others as well.   
Change Our World for the Better 
Many problems have beset the world since the emergence of the COVID-19 pandemic. They include economic, social, mental, political, and even sociological problems and more.
We intend that 10% of the proceeds of these NFTs sales will be donated to non-profits across the world. 
From mental health to HIV treatment, orphanages, and other non-profit institutions, we intend to do our bit to help solve problems on a global scale.
From North and South America,to Europe, Asia, the Middle East and Africa, the world is hurting as no one knows the exact date when we shall have a COVID-19 free world.
We realize this and want to use this opportunity to reach out to as many as we can via a direct-impact donation process that will measure the progress and effectiveness of funds donated.    
Once the NFT series becomes as effective as we expect, we shall continue dedicating pieces to show our transparency, integrity, and commitment to making this world a better place.
Where cryptocurrencies are banned, we shall convert the proceeds to fiat currencies and use the appropriate legal means and channels to reach non-profits. 
Using a predetermined set of criteria, we shall select and work with non-profits who have been toiling hard to help those who can't help themselves. 
We want to use the minting of our NFTs as proof of a better world with cryptocurrencies rather than without it.
We encourage our readers, fans and supporters to take part in this project so we can reach those who need help.
About the E-Crypto News NFT Series
The E-Crypto News NFT series will be minted as a series of collectible cards.
We want to mint the content we have produced over the years as a series of Non-Fungible Tokens (NFTs).
It includes our articles, interviews, and books.
We intend to mint them this way, so each digital card will reflect a particular piece of unique content that has been published on the website since we started operations. 
That way, the token owners are sure of the authenticity of the card they possess. 
The E-Crypto News autograph will also be added to each NFT as a "digital signature" to give each digital copy authenticity in the global NFT marketplace.
Why We Chose Mintable.app as Our Platform
During our research, we discovered many wonderful NFT marketplaces and platforms. However, none gave us the kind of flexibility we required to get the job done.
Except for Mintable.app
We discovered that the guys at Mintable.app were unto something. So, silently, we followed up with their progress. 
At this time, we intend to keep minting our tokens on their platform and hope to work with other marketplaces in the future. 
What's next? The NFT Series!
We shall inform you of each NFT as we mint them. We are extremely excited about this project and hope you all are too. 
While we want to ensure we finish this up as soon as possible, we realize that we have thousands of unique pieces of content that would need to be converted into digital art and then into NFTs. 
We can only tell you to keep reading E-Crypto News to see what the next NFT will be!
That way, we all win!
See you on the other side of success!
Yours sincerely, 
The E-Crypto News editorial team.