We 3.0 ecosystems haven't been given  second look since Bitcoin prices nosedived.  Yet, here we are trying to still understand what everything is all about….
John Sears, co-founder at Chappyz, a premier Web 3.0 ecosystem explains…
Here's what he had to say…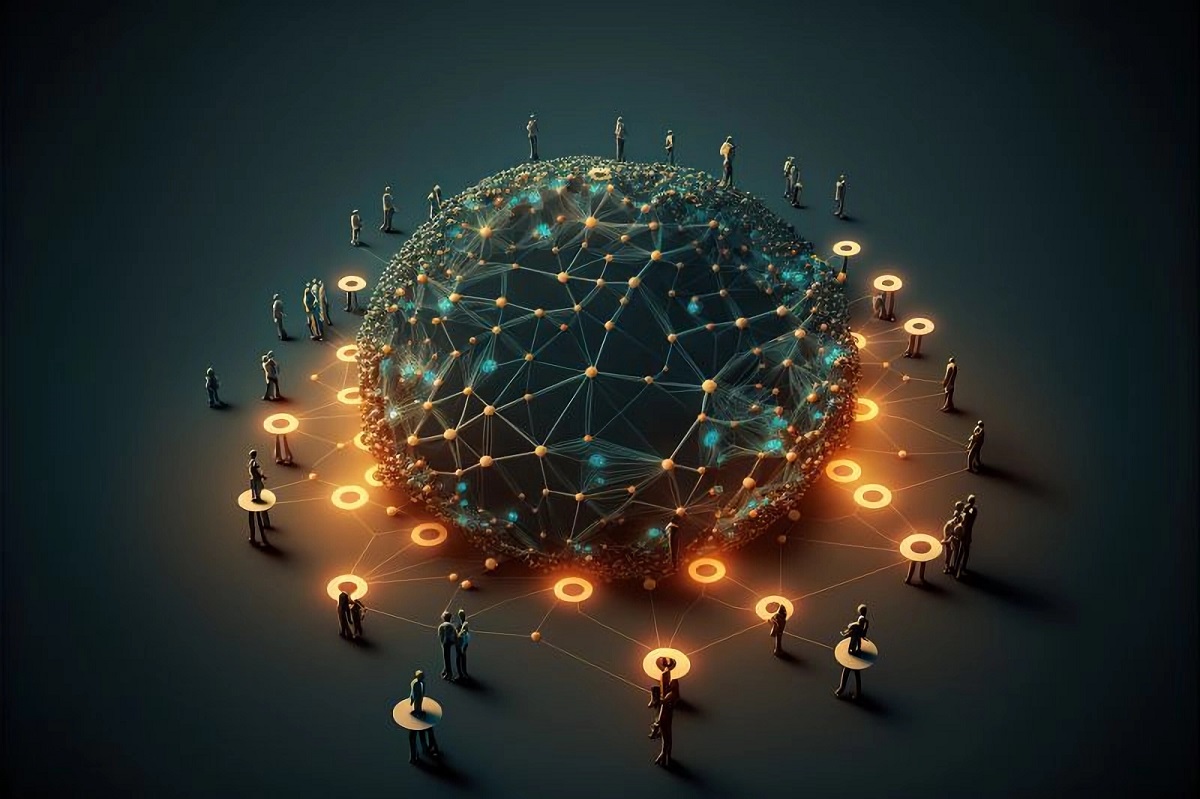 John Sears, Co-Founder   at Chappyz
E-Crypto News:
How can user acquisition for Web 3.0 companies be transformed?
User acquisition for Web 3.0 companies can be transformed by leveraging decentralised technologies such as blockchain for user incentives and rewards, fostering strong online communities, and embracing interoperability with other Web 3.0 projects to tap into existing user bases. Additionally, providing educational resources to help users understand the benefits of Web 3.0 and actively participating in industry events and partnerships can help increase visibility and trust, ultimately driving user acquisition in this evolving landscape.
E-Crypto News:
What roles do AI models play in the process?
The advancement of AI language models in recent years has enabled tools to be built to develop a much deeper understanding of the end user, looking at sentiment, topic of discussion/interest, intent, etc.

The difference with its use in web3 is that we are not looking to collect identity specific data but allow the user to benefit from any behavioural analysis out of choice.
E-Crypto News:
What are the framework archetypes that exist for Web 3.0 ecosystems?
There are many framework archetypes for web3.0, so I will focus on a few related to the concept of decentralisation –

dApps: Unlike traditional web apps, dApps run on peer-to-peer networks, predominantly blockchain networks. They are characterised by their open-source nature, decentralisation of data, and the use of cryptographic tokens for incentivization.

Decentralised Autonomous Organizations (DAOs): These are organisations defined by smart contracts. They can operate autonomously, with governance and decision-making powered by token holders or other decentralised mechanisms.

Decentralised Identity Systems: Web 3.0 brings forward the idea of self-sovereign identity, where users have control over their digital identities without relying on centralised entities.
E-Crypto News:
How can they be redefined?
I don't think redefinition is necessary however, I believe the way that these concepts are presented needs to be simplified for the average person with no prior knowledge of web3. Why would I use this, how do I benefit from this, why is this a better system than what I am used to? Education is paramount and that presents its own problem with obvious conflicts of information from powerful, traditional organisations.
E-Crypto News:
What do you think is the future of monetary frameworks and consumer interactions in Web 3.0 ecosystems?
In Web 3.0 ecosystems, the future of monetary frameworks is likely to be decentralised and programmable, with cryptocurrencies and smart contracts playing central roles. Consumers will have greater control over their financial assets and data, and interactions will involve more peer-to-peer transactions, microtransactions, and decentralised applications (dApps). Trust will be established through transparent blockchain technology, and consumers will engage in new economic models such as decentralised finance (DeFi) and the tokenization of assets. Overall, Web 3.0 will empower users with more financial autonomy and redefine traditional consumer-business relationships.
Related: Web3 – An Ultimate Guide for Beginners
E-Crypto News:
What role does expertise play in handling and growing digital asset portfolios?
Expertise plays a critical role in handling and growing digital asset portfolios. In the rapidly evolving and often complex world of cryptocurrencies and digital assets, having in-depth knowledge of blockchain technology, market trends, risk management, and security practices is essential. Experts can make informed investment decisions, minimise risks, and seize opportunities in this dynamic landscape. They can also navigate the regulatory environment effectively, ensuring compliance and safeguarding the portfolio. In essence, expertise is the foundation for optimising returns and preserving the value of digital asset portfolios.
E-Crypto News:
Chappyz is a web3 platform that connects communities and projects together, allowing users to engage, collaborate, and earn rewards. It leverages AI technology to create an inclusive and rewarding ecosystem for individuals. Complete simple tasks, chat in communities that have Chappyz' invite and earn rewards! Community owners Can set their own tasks and rewards from many different social media platforms plugged into Chappyz Protocol.
E-Crypto News:
How has the Chappyz ecosystem helped redefine Web 3.0 interactions?
Dan (Chappyz CEO) & I have supported many blockchain start-ups with community building. Chappyz was born out of our sheer frustration in seeing so many vanity numbers and so little engagement – a recipe created by making it too easy for value extraction without offering anything in return.

Chappyz ecosystem is here to change that, by rewarding real users & community members based on their quality of engagement. We are also the first protocol to focus on retainment, looking after your existing community should be number one priority.
E-Crypto News:
How does the Chappyz rewards system work?
Our main USP is our AI powered Chat&Earn function. It analyses the conversation within communities and gives a % score for the quality of each message, based on a number of assessment criteria.

It is also possible to adjust the weighting of discussion topic rewards towards your community interests. We also have a variety of templated tasks to allow communities to engage across all of the major social media platforms.

We have earnings & points – the points will translate into a gamified loyalty system.
E-Crypto News:
How do members interact in the Chappyz ecosystem?
This is an important focal point for us – Chappyz is designed to be as frictionless as possible. Our vision is that community members just carry on doing what they do, engage with various communities of interest & earn rewards in the background. They simply set their profile up, connect their socials once then periodically check into the Chappyz platform to collect their rewards.
E-Crypto News:
What user data security policies have been deployed within the Chappyz ecosystem?
The majority of data the platform processes is provided by API's from the social media platforms, so none of this is ever stored. The only data we do collect is user handle & chat content, all of which is stored on AWS (with firewall).
E-Crypto News:
 Who are your strategic partners?
We are fortunate to have been in the industry for a relatively long time, so we had a clear vision of best in class providers for each vertical requiring professional support. Our main strategic partners so far include Oddiyana Ventures (Capital, advisory & community), VMO Group (Development Support), Make 'em Say Studio (Design & Animation), Luna PR (Press, PR & social media management), Nfinity Labs (NFT Strategy, community collabs, influencer marketing).

We are also proud to say that all of our partners are also investors in Chappyz, so we are all in the same boat, rowing together!
E-Crypto News:
What kinds of projects can users interact with on Chappyz?
Honestly, any project or company with a community!

Currently this is only available for Discord & Telegram but we will be able to handle communities located in many different digital spaces, provided we have the required API integration.
E-Crypto News:
What role do AI models play in the earning process?
We have developed our own custom-built AI model. It was initially trained on large language models but as we progress we are essentially creating our own non-biased community language model that allows the scoring system, and consequently the earning process, to become increasingly accurate.
E-Crypto News:
How are rewards calculated?
Rewards in the Chappyz ecosystem come in two flavors.

Firstly, there are fixed rewards assigned to various tasks when campaigns are set up. These rewards are consistent and known in advance, motivating users to participate actively. Additionally, Chappyz incorporates a dynamic element through its Chat&Earn feature, where rewards depend on an individual's percentage score, determined by the quality of their communications.

This system encourages meaningful interactions and contributes to a positive and engaging atmosphere within the community.
E-Crypto News:
How can users get started with the ecosystem?
To start your journey with Chappyz, visit Chappyz.com, download the app, and connect your web3 wallet and  your social accounts. You can then explore communities, engage with content, and earn rewards.

Stay updated, invite friends, and stay secure for a fulfilling decentralized social experience.
E-Crypto News:
What are the decentralized technologies that power the Chappyz ecosystem?
Chappyz is a 100% web3 protocol, so from user log-in to campaign set-up, smart contracts are used throughout to automate the whole process.

Our 'corporate' structure includes a DAO which handles the protocol treasury and ensures that all protocol revenue is used to benefit the ecosystem.
E-Crypto News:
How did you get involved with the Web 3.0 space?
My previous background consisted of two very different careers, over a decade of international motorsport team management and then four years of private client wealth management. As a wealth manager I became increasingly frustrated with archaic monetary systems and blanket approaches to complex situations and started digging into crypto & decentralisation from 2017, making the full time move when Dan Pal & I came together to form MoonBoots in 2019.
Related: How Web3 is Going to Revolutionize Enterprise?
E-Crypto News:
 Do you have any plans for the rest of the year?
We are on a laser focused mission to get Chappyz into every web3 community. We are actively engaging with developers, blockchain enthusiasts, and community leaders to create a vibrant ecosystem around Chappyz, fostering a sense of belonging and utility within the web3 landscape.  So aside from family life with my wife & three kids, that will absorb most of our time.
E-Crypto News:
Where do you see the Chappyz ecosystem in the next half-decade?
If web3 is the next generation of the internet, I believe that community will become more valuable than product. We see Chappyz enabling consumer focused web2 businesses to tap into a web3 Plug&Play toolset, most likely utilising a loyalty structure for token/point issuance.
Related: How Are Web3 And Blockchain Related?