Many companies are nowadays promoting crypto mining and investment operations. Some of these websites promise returns that appear too good to be true and possess various red flags. Sadly, investors are falling for the unscrupulous tricks and losing their money to criminals.
Victims are told that they have earned huge returns on their investments, but they cannot access their money thereafter. The fraudsters demand extra fees to be paid in some cases before allowing withdrawals. At that point, the users realize that the investment was fraudulent, and nothing would be returned to them.
Based on a 2022 report published by the FBI's Internet Crimes Complaint Center (IC3), investment fraud resulted in the highest losses of any scam in the United States, reaching $3.31 billion. Cryptocurrency scams represented most of the fraudulent activity, increasing by 183% from 2021 to $2.57 billion in reported losses in 2022.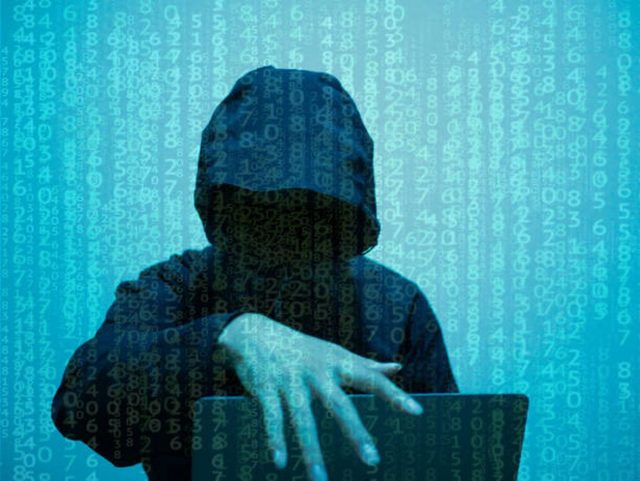 Unfortunately, many other victims never reported their incidents or did not even know that they had been scammed. The worst thing is that even when the victims report it, there is no way of identifying the criminals that hide behind anonymous domains and many encrypted chat applications.
Most people already know what cryptocurrency is and Bitcoin is a household name. With its rise to stardom, criminals have come in, aiming to exploit the nascent industry. In some cases, criminals work in groups targeting institutions and novice crypto investors globally.
Related: Crypto Scams: 6 Things to Watch Out for According to Experts
How These Scams Work
Many of the scams start through social engineering, consisting of different attacks executed by exploiting human psychology and manipulating a person's trust. Criminals use this strategy to deceive the unsuspecting victims and convince them to perform different actions that benefit the perpetrators.
In the crypto scams, the criminals contact users on social media, pretending to be associates of reputable institutions and telling the victim that in case they ever want to invest in crypto with huge returns, they should contact the person the scammer has already 'invested' with successfully.
Then, these criminals sent the targeted victim a name, a contact number, and a website link. The scammers mostly have multiple websites, but they utilize a similar modern-looking template that has fake graphs and fake images of withdrawals and deposits from other users. They also use broken English, but it seems realistic enough to give the impression that they are a legitimate investment firm.
All the domain names and text on these sites are designed to help boost trust in the fake company. Notably, the sites have trust logos of major credit cards and payment strategies. However, when the victim attempts to make a deposit, they only seem to accept Bitcoin, since it is quite difficult to recover once it gets stolen.
After the unsuspecting victim invests the minimum set amount, these scammers sometimes authorize an initial withdrawal and add a small amount of profit. The victim then gains confidence in the company and can leave the money in their account or add more funds in Bitcoin.
Then, the scammers provide three membership levels with minimum investments and guaranteed monthly returns of as high as 20%. These criminals then encourage their victims to pull in their friends and family members, knowing that users are highly likely to invest when somebody they trust and know supports the scheme.
This cycle continues until the victim discovers that they cannot withdraw their investment and the supposed profits are fake numbers published in their user dashboard.
Online, there are many grievances from victims ensnared by this form of investment fraud. Recovering stolen cryptocurrency is typically a daunting task, if not outright impossible, in contrast to conventional financial scams. The decentralized and pseudonymous characteristics of cryptocurrencies present substantial challenges in identifying and apprehending perpetrators.
Normally, the criminals open new wallets for every victim, withdraw the funds once the victim transfers their crypto investments, and then close the wallet. That way, it becomes impossible to connect the scam's transactions to a particular wallet.
Related: Fast Refund Group Review – Get Your Money Back From Crypto Scams
The scammers use renowned brand names to make it highly difficult for the potential victims to verify reviews and complaints from the other victims, as Google search results are highly skewed and favor the top brands and authority websites. That makes fraudulent sites highly dangerous since any negative information is buried too deep in the search results for the normal user to determine the legality of the business.
Notably, the unlawful use of a firm's name is highly illegal and is referred to as cybersquatting or domain name squatting, an example of such an incident is when criminals register or use a domain name aiming to make profits from the goodwill or reputation of someone else's brand or trademark.
How To Avoid These Scams
Do extensive research and due diligence – users should thoroughly investigate any investment opportunities to verify their credentials, check their licenses and regulatory approvals, and look for warnings or reviews from reputable sources.
Stay away from unsolicited offers – users need to be always cautious of unsolicited communication, mostly in case it promises guaranteed high returns on investment. Legitimate investments rarely come through cold calls, social media messages, or emails.
Use secure wallets and platforms – reputable and secure cryptocurrency exchanges, investment platforms, and wallets. Guarantee they have strong security measures, including two-factor authentication (2FA) and encryptions.
Verify provided information independently – users should not rely only on information provided by the entity promoting the investment. They should seek advice from trusted financial advisors and professionals.