Web3 tokens have been considered as tokens with little or no utility. That couldn't be further from the truth! With the rise of the metaverse an the interwoven nature of several emerging technologies, Web3 tokens are fast gaining traction. We could see a rise in their popularity and usage within the cryptocurrency space.
What exactly can Web3 tokens do?
How far can they be utilized and where is the Web3 token trend going?
We reached out to John Burris, the Chief Strategy Officer at Metajuice to help us answer these questions and more.
Here's what he had to say.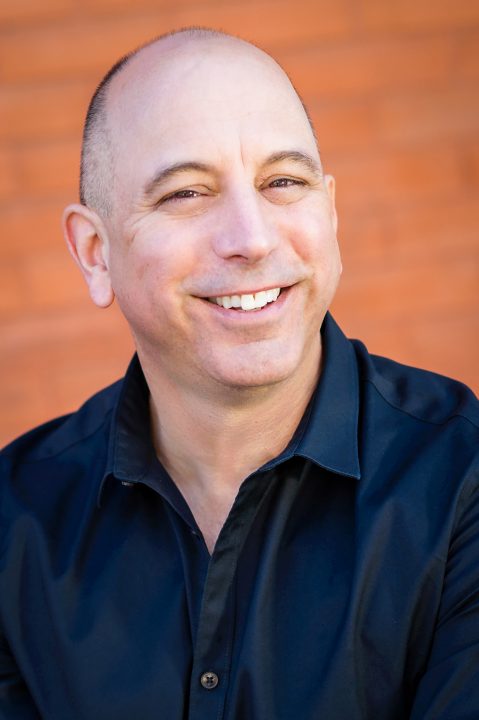 John Burris, Chief Strategy Officer at Together Labs and President of MetaJuice
E-Crypto News:
What are the innovations that Together Labs, MetaJuice, and IMVU have given humanity and how has IMVU evolved with the emergence of Web3 technologies?

IMVU is one of the original social metaverses, long before the term became popular. Since its launch in 2004, hundreds of millions of users around the globe have been able to connect with each other, form millions of friendships, and be their authentic selves on the platform. After more than 18 years online it still has nearly 1 million daily active users, and over 200 thousand active creators making and selling their digital items on the platform.

Last year, MetaJuice was created as a sister company of IMVU within the Together Labs family to bring blockchain and web3 to IMVU. Prior to that in 2021, we launched VCOIN – a token which received the third ever crypto-related SEC Staff No-Action Letter – on IMVU. This past December, we launched NFTs on IMVU to huge success. Our next steps are to launch our new global token on IMVU, VCORE, and to allow creators to make and sell their own NFTs.
E-Crypto News:
How has the crypto fallout affected metaverse inclusion?
The crypto market downturn hasn't had any impact at all on IMVU. Our blockchain products are all about providing utility on platform, not speculative in nature, so users are enthusiastic and excited to get them and use them. We've also worked to educate and connect with our users on their utility and benefits on-platform, and for many of our users VCOIN and NFTs on IMVU are the first "crypto" products they've ever engaged with.

For MetaJuice and Together Labs, the methodology has always been about making sure the use case(s) for blockchain products on IMVU make sense and fundamentally improve the user experience. We approach this not as a "market/crypto" play – we're all about supporting people to connect, create, and transact easily in ways that build strong communities.
Related: The 3 Prerequisites to Enter the Metaverse
E-Crypto News:
What is the backstory behind the VCORE token?
We were inspired to create VCORE as a way to empower users in the metaverse, starting with the world's largest social metaverse, IMVU. We want it to allow users to have more ownership of their assets in the metaverse, to reward them for their activity in the metaverse, and to allow them to have some say in shaping what comes next.
E-Crypto News:
How do cryptocurrency tokens interact with other digital assets in the metaverse economy?
Every metaverse that utilizes tokens does so in its own way. But our way is deeply integrated into an already healthy creator economy and expanding options and delivering value for our users and creators.

On IMVU, VCOIN allows users to pay each other, activating a gig-like service economy for tasks such as shopping, modeling, avatar designing, DJing, etc. VCOIN can also be used to purchase and sell IMVU NFTs.

VCORE (our upcoming token) will have some similar use cases as VCOIN, but will also allow for further utility and rewarding users for their activity.
Related: E-Crypto News Talks to Nancy Beaton Vice-President of Strategy Together Labs About Gaming Tokens (II)
E-Crypto News:
Congratulations on your Times listing! What's next for Together Labs, MetaJuice, and IMVU?
We are very proud to have been selected as one of TIME Magazine's 100 Most Influential Companies of 2022. This year, two of our main focuses early on are preparing to launch VCORE, and finishing implementing NFTs into IMVU by allowing IMVU creators to mint and sell their own NFTs on-platform.

Alongside that, we're working closely with some brands, artists, and musicians to line up exciting partnerships for both our NFTs and for the IMVU metaverse in general. Look for upcoming announcements!
E-Crypto News:
How can players interact with the VCORE token?
When VCORE launches into IMVU, it will be very intuitive and simple for users to interact with. Like with VCOIN, our aim is to make it new-user friendly even to those with little or no web3 or blockchain experience. For our players and users who have spent time on IMVU, understanding and using VCORE will be similar to what they already do.
Related: E-Crypto News Talks to Daren Tsui of IMVU on Gaming Tokens
E-Crypto News:
How is the metaverse the next level of technology evolution and how will it promote the adoption of Web3 technologies?
With the global pandemic, global lockdown, and halted travel, we have seen the limitations of physical events and how strongly those limits can impact the way people feel and socialize. On the upside, the pandemic catalyzed digital transformation, and specifically the potential of the metaverse as a virtual meeting place, not limited by geographical borders or restrictions. You can meet, party, socialize, attend and host events in the metaverse no matter what is happening in the physical world, and interact with people in a fulfilling way.
E-Crypto News:
How will the metaverse resurrect the global economy?
The metaverse alone won't resurrect the global economy, but it will become an increasingly larger part of it. McKinsey has estimated that the metaverse has the potential to generate a total financial impact of $5 trillion by 2030. More and more people around the world choose to interact digitally and online, and find ways to create and sell goods and services to those audiences. The metaverse is a place where we live our digital lives and we're just getting started.
E-Crypto News:
 How does social networking occur within the metaverse?
On IMVU, users enjoy the freedom to customize their ideal virtual selves with high fidelity avatars, connect with friends, and engage in shared experiences. Users also are the creators, makers and hosts that stock the IMVU marketplace with virtual goods, design the rooms and host digital experiences. The entire IMVU experience is built around connecting with others and creating real human connections digitally, and there's a huge variety of ways users can do that from just hanging out in a room chatting, to browsing and posting on their Discover feed in-app, to gifting other users and inviting them to join hosted rooms.
E-Crypto News:
What are your plans for engaging with Gen Z?
We're engaging with Gen Z every day. While IMVU itself has been online for over 18 years, our largest audience of users today is 18-24.  We're also proud of the incredible range of people we have on site with 65% self-identifying as female, and a broad spectrum of diversity.
E-Crypto News:
Please can you tell us about the real-world economy behind IMVU?
The IMVU economy mirrors the real world economy in many ways. Our market is driven mostly by user created items, and users are able to set their own prices. Items that users buy often mirror real world trends in style. For many of our users, owning a high-end piece of fashion is something they can't do in the real world, so doing it in a virtual space at a much more affordable price is a unique feature for the metaverse.

The one element that was missing from IMVU until we introduced our NFTs was the notion of limited edition/limited run type items. With NFTs now available (and coming soon for creators), it adds an interesting layer to the IMVU economy that has been present all along in the real world, where users will be able to choose whether they want something more unique and collectible, or not.