You probably have a content plan you need help with but you are unsure about how to go about creating the content.
Creating engaging content is the driving force of any content-inclined company, but finding the right people to create that content can be daunting. Luckily for you, most writers are taking up remote jobs. With the growing acceptance of crypto payments, it is no surprise that many writers are tilting towards freelance crypto jobs.
Here's a simple guide on how to hire freelance writers for your business.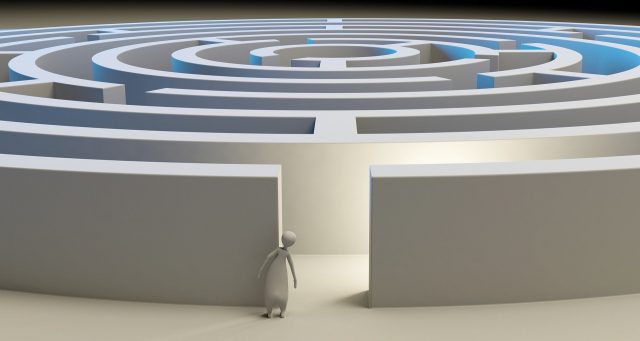 Understand Why You Need a Freelance Writer
This is an important step that does not need to be overlooked. Why do you need a freelance writer? Understanding why your business needs a competent writer is essential to helping you hire the right person.
If you want to hire writers who can really help you create engaging content, you need to know what you are looking for. This may seem obvious at first reading, but most recruiters do not think it is relevant.
To understand this fully, you need to answer some questions yourself as a personal assessment. What content do you want written? What level of writer quality do you seek? How technical is your content for the average writer? Do you require the best freelance writers online?
Having answered this fully, let's go to how much you can afford to pay for the content services you need.
Determine Your Budget Before You Hire
How much you can pay freelance writers varies by company, but setting out a realistic budget goes a long way in helping you recruit the right, efficient hands available.
The percentage of freelance rates differs per freelancer and is as varied as the paint tones in home decor magazines. But don't let it deter you. It is no different from other products and services. You can find different writers with different price ranges. This allows you to use prices as one of the factors in finding the best professional for your business.
It feels like there's no formula to determining how much to pay freelancers but there are a lot. Freelance writers charge from $0.02 to $1 per word on an average. However, the technicality of the content to be written makes the pricing rates vary. Content like pitch decks, business plans and crypto writing would cost more due to the technical knowledge of the subject needed.
So to avoid underpaying or even worse, overpaying, mapping out your budget according to the market demands and rates at that present time is very crucial.
Where to Find Freelance Writers
You could effectively hold up a billboard online that says "Writers needed". Not literally, but you get the drift. Social media posts create a good avenue to hire writers who are already following your brand, but you would need to sieve through a lot of irrelevant information and unprofessional applications.
You can also find people who promote themselves as authors. This certainly has its advantages, as you will probably find a writer with a reasonable scope and work experience that fits your project. There are a lot of such writers out there, including those who have set up careers in Bitcoin.
Hopefully, with all that has been discussed so far, you should be better equipped with in-depth information on how to prepare for hiring a freelancer. Now let's look at the practical aspects of finding and hiring a freelancer.
There are various ways to find freelance writers for hire. You can take the option of inputting search terms into Google for results or just get writers through referrals from close acquaintances. Social media is also a very good tool in sourcing for writers, as most writers tend to post their credentials on their pages for prospective clients. Then, there's the more popular option of using online freelance platforms.
The Importance of Online Freelance Platforms
The freelance platform connects the writer (and possibly other creative professionals) to the customers. There are many ways to do this, but platforms are generally the opposite of job boards. Instead of the customer posting job listings, the freelancer creates a profile that the customer can search and skim through. Some of these platforms include Upwork, Fiverr, LaborX and some other sites.
Platforms like LaborX offer jobs that pay in cryptocurrency, giving both client and freelancer options of payment tokens like Ethereum, BUSD, USDT, USDC etc. As a client, there are more than 10,000 freelancers available to you on LaborX, with services cutting across different categories. Client security is guaranteed as funds are held in Escrow until the completion of the project. Crypto jobs are getting more popular and LaborX, without doubt, is leading the pace in this burgeoning industry.
Hiring a Writer
What do you do next when you find a writer you want to work with?
The hiring process depends on the guidelines of where you found your preferred writer. The best way to begin is usually by reaching out to the writer. On LaborX.com, you can do this by sending a direct message through the platform. Talk to the writer about your business, the project that requires content and anything else that is relevant to his working requirements.
You could try a paid trial job to see if the writer is suitable for what your project demands. Ask the writer to do a quick task or a short blog post. This gives you a good idea of ​​whether the writing style and work style is right for you or vice versa.
Once you have found a writer who's a good fit, you can then agree on other details like payment, working hours and deadlines before commencing the contract.
Thus, you will have seen so far that hiring a good writer for your business is essential. Although, it may appear as easy as pie but with this simple guide above, you should pull through effortlessly.