As of March 29, 2023, there are 23,092 cryptocurrencies in existence. Nonetheless, not all these cryptos are active or valuable. Eliminating many of the 'dead' coins leaves just about 11,082 active cryptocurrencies.
The idea of anonymous cryptographic electronic money had been postulated for several years. But, it was not until 2009 when decentralized crypto Bitcoin was first developed and launched. Litecoin, Namecoin, and Peercoin followed in the following years and Crypto started to gain lots of momentum.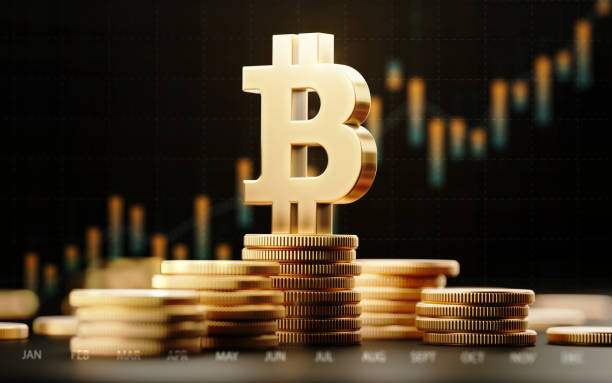 By the end of 2013, there were more than 50 cryptos in existence. Notably, by the end of 2014, that number had increased to more than 500 coins.
Today there are more than 23,000 coins in the market.
More than 300 million people and entities use and invest in crypto globally. In that context, almost 18,000 businesses now accept and process a form of cryptocurrency as payment.
In the past ten years, crypto has exploded onto the scene and has grown at an ever-increasing momentum. From being termed as valueless, the crypto space has grown to reach a market cap of over $1.1 trillion currently with the potential of retesting the 2021 highs of almost $3 trillion.
Cryptocurrency In Numbers
As of March 29, 2023, there are 23,092 cryptocurrencies in existence with a total market cap of $1.19 trillion. The trading volume of all cryptos in the past 24 hours is $45.9 billion. Bitcoin has the largest market cap of $552.97 billion but this figure is bound to change with the current volatility in the entire crypto market. Ethereum is second with a market cap of $223 billion.
Related: Crypto Trading Importance and its Market Capitalization
Some of the top 20 cryptos are directly pegged to the US dollar including Tether (USDT), USD Coin (USDC), and Binance USD (BUSD). Approximately 8% of the US population trades crypto. Looking at continents, Asia has over 4X the number of crypto users in any other continent. 95% of crypto holders and crypto-curious individuals are aware of what Bitcoin is all about.
Growth Of Crypto Over The Years
In barely ten years, Crypto has exploded onto the mainstream scene and grown at a massive rate. There are also some notable growths with snapshots of the decentralized finance (DeFi) and nonfungible token (NFT) landscapes at some points in time.
In April 2013, there were only seven cryptos reported on CoinMarketCap. Bitcoin was the leader at the time with its market cap nearly 20X more than the value of any other crypto.
| | | | | |
| --- | --- | --- | --- | --- |
| Rank | Currency | Abbr. | Price (2 d.p.)* | Market Cap |
| 1 | Bitcoin | BTC | $134.21 | $1.49 billion |
| 2 | Litecoin | LTC | $4.35 | $74.64 million |
| 3 | Peercoin | PPC | $0.39 | $7.25 million |
| 4 | Namecoin | NMC | $1.11 | $6.00 million |
| 5 | Terracoin | TRC | $0.65 | $1.50 million |
| 6 | Devcoin | DVC | $0.0003* | $1.42 million |
| 7 | Novacoin | NVC | $4.25 | $1.16 million |
18 months later in November 2014, 513 cryptos were already in existence. Bitcoin did not relinquish its top position and increased its dominance with a market cap of nearly $5.13 billion. Only Litecoin ($122.63 million market cap) and Peercoin ($16.26 million market cap) remained in the top 10 cryptos by market cap from 18 months before.
The other seven had made way for cryptos like XRP ($346.22 million) and Dogecoin ($23.30 million) to come in. At this point, the price of Bitcoin had managed to double reaching $378. Almost 76,000 merchants accepted Bitcoin payments globally.
Related: 5 Top-Notch Brands That Are Accepting Cryptocurrency Payments
In the years that followed, the crypto market recorded massive growth that culminated in the 2017 Bull Run that pushed the Bitcoin price toward $20,000. However, all this growth did not guarantee mainstream adoption of the nascent market due to various hindrances, including a lack of defined regulations.
By November 2019, there were almost 3,000 cryptos in circulation although some sources reported figures near 6,000. That difference is attributed to the differing review processes for huge criteria.
For example, test cryptos and joke cryptos are quickly dropped but may find their way into some listings. To resolve this issue, trade volume and market caps are mainly used as determinants when calculating the real number of cryptos that are active in the market.
Bitcoin's market cap surpassed the $100 billion mark in 2019, ending at $134.57 billion. Despite everything, the number of cryptos with a market cap above $1 billion dropped to nine.
The COVID-19 pandemic did very little to stop the increasing number of cryptos coming into the market. By April 2020, there were 5,392 cryptos active in the markets. According to data published by CoinMarketCap, the top 10 cryptos had a cumulative market cap of about $200 billion. Bitcoin made up nearly $140 billion of this valuation.
Having seen a small drop to nine in 2019, the total number of cryptos with a market cap of over $1 billion reached 28 by the end of 2020. Here are the top four cryptos that surpassed $10 billion in market cap:
Bitcoin – $488.21 billion
Ethereum – $77.83 billion
Tether – $20.73 billion
XRP – $12.85 billion
In November 2022, there were 21,888 cryptos in circulation. But, most are inactive or worthless. Five months later, nearly 1,200 coins have been added to the market to stand at $23,092 cryptos as of March 2023. There is a possibility that the figure will change soon because many coins and tokens are coming up daily.
The thousands of cryptos that exist in the current market can be grouped into three:
Bitcoin – the market leader, which is also the original crypto
Altcoin – Alternatives to Bitcoin (but are not mostly similar)
Tokens – Cryptos that use pre-existing blockchains
The crypto evolution has come a long way in a short period.
Many cryptocurrencies have become household names in the past 10 years. The biggest is Bitcoin which is still the comfortable leader in terms of market capitalization. Ethereum has grown to become the largest altcoin although its market cap is less than half that of Bitcoin.
Related: Bitcoins vs Altcoins Everything You Must Know
Notably, Bitcoin and Ethereum combined have a market cap of nearly three times the market cap of the rest of the top 20 cryptos combined. Each of the top six coins has a market capitalization of over $29 billion. Interestingly, only three in the list of top 20 cryptos have a per-token price of over $1,000 – Bitcoin, Wrapped Bitcoin, and Ethereum.
8 of the top 20 coins have a price above $10 and three are pegged to the US dollar value directly.
The Takeaway
The crypto market is always changing rapidly. In that context, the number of cryptos changes daily depending on the number of coins that enter the market and those that drop off because of various reasons and causes.
As of March 2023, cryptocurrency has already exploded into the mainstream consciousness. While there have been many fluctuations that affect the market, it appears to be just surging with Bitcoin still at the top of the group.