You can always compare cryptocurrency to a box of chocolate, and you never know what kind of chocolate you will get. Unfortunately, many with no knowledge of cryptocurrency are also drawn to it. Cryptocurrency is growing exponentially, and so are the ignorant people who are becoming victims of cryptocurrency scams.
A newbie with no knowledge of cryptocurrency is one to get scammed. Most newbies treat cryptocurrency the same way as stocks in the stock market. Many assume that all the crypto coins are legal since they are in the crypto exchange.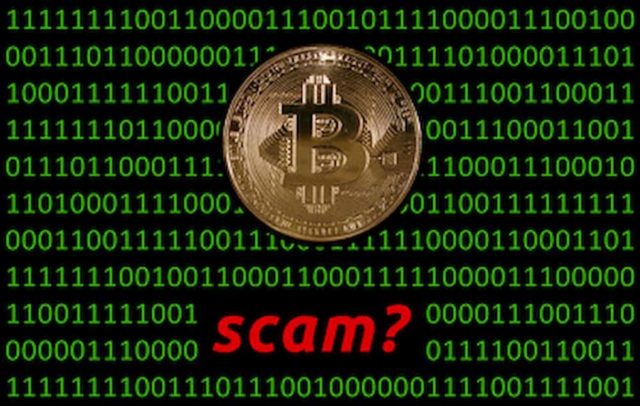 Although cryptocurrency is very lucrative, no one can deny that cryptocurrency-related scams are rising. For example, between October 2020 and March 2021, the Federal Trade Commission (FTC) received 7,000 complaints regarding crypto theft, amounting to $80 million. If the same period is compared to the previous year, there is a 12-fold increase in cases and a 1000% jump in the cash amount.
The inherent strength of cryptocurrency becomes a weakness when a crypto user becomes a victim. The hard-to-track transaction between the owner and the recipient which gives anonymity becomes a curse when the victim's cryptocurrency is to be traced and recovered.
However, one thing's for sure – cryptocurrency has drawn the attention of many people. Many approach cryptocurrency to hedge the ever-growing inflation. Scammers are taking advantage of newbies entering the cryptocurrency market.
In November 2021, the Bitcoin valuation was trending at $68,000. However, today the valuation of each Bitcoin is roughly $33,000.
Before venturing into the cryptocurrency market, here are a few things that are in your best interest to avoid.
Imposters and cryptocurrency scams
There was a famous crypto scam in Las Vegas that made headlines. The scammer posed as the victim's business partner on Telegram, an encrypted text app. The scammer wanted to exchange Bitcoins worth $500,000 and asked for a fee of $50,000 in cash. The victim sent the money to the scammer and never received the money in return. When the victim contacted the real associate through other means, he was clueless about the entire incident.
Not all crypto-related scams include such a vast amount. For example, there was another incident where the scammer posed as a reporter from Coinbase and got in touch with public relations companies promising positive news about the company in exchange for $600.
Another incident involved Social Security fraud. The con artist contacted one of the residents in Naples, Fla., convincing her that her social security number had been stolen and the information was used to open fraudulent bank accounts. The resident was instructed to download an app and transfer all the amount from the bank account into Bitcoin. Unfortunately, a fraud alert popped up on the phone before the transaction was completed.
Some scammers impersonate Social Security Administrations and convince people to pay them by depositing money in Bitcoin ATMs.
Fake cryptocurrency investing scams
The idea that cryptocurrency is decentralized and has no government authority to govern them is very appealing in the cryptocurrency world. Many crypto investors feel that less government involvement is better. For others, hard-to-trace financial transactions are very appealing.
Scammers take advantage of these factors. One unfortunate incident was when one scammer set up a website with an advert stating people can make quick money. In 2017, one of the Australians stumbled upon an advert to make fast money by mining cryptocurrency and getting 50% as a reward on one of the social platforms.
The victim got a profit of $30 after investing $50 in the scheme. The site was filled with positive reviews, testimonial videos, and exhibition of rising service endorsements. The site looked legit, so the victim endorsed this service to family and friends. A collective of $20,000 was invested by the victim's family and friends, which was eventually lost when the scammer decided to close the site and disappear. The victim lost not only money but also a few family and friends for misleading them.
Giveaway cryptocurrency fraud
A strange incident took place in July of 2020 where celebrities and famous personalities around the globe messaged through their Twitter accounts, simultaneously promoting cryptocurrency giveaway offers. The message read that if the crypto users forwarded Bitcoin to the address provided, the crypto investors would receive double in return.
The list of celebrities included former President Barack Obama, Joe Biden, Kanye West, and other such personalities simultaneously spreading the message across the world. It was undoubtedly a massive Twitter hack that the former chief executive officer of Twitter, Jack Dorsey, acknowledged by calling it "a tough day" for Twitter.
Within six months, for a period from late 2020 to early 2021, more than $2 million in cryptocurrency were sent to a fraudulent account impersonating Tesla Inc. founder and crypto supporter Elon Musk was reported by FTC.
Cryptocurrency Romance Scam
With the use of technology, dating apps have also evolved. Many have adopted dating apps to find new romantic partners. Although these apps provide a rich field for those who wish to indulge in new romantic partners, it is also a potential breeding ground for scammers to lure in unsuspected people.
In a recent report by the FTC in 2021, it revealed that many fell for this cryptocurrency romance scam. The top payment choices of the scammers were roughly $139 million in cryptocurrency, $121 by bank transfer, $93 million in wire transfer, and $36 million in gift cards. Although romance scam is not all that new, the cryptocurrency in demand has become popular with scammers.
According to the accounts from one of the victims of the romance cryptocurrency scam, he met a woman on Tinder online and started texting on Whatsapp and Tinder. The women and the victim shared their personal information as time went by.
In one of her conversations, she revealed that her uncle worked in JPMorgan Chase, and he suggests that it is a good time to invest in cryptos. The victim followed her advice, and the investment grew to $1 million from the initial investment of $3,000 on a legit crypto exchange. After that, however, the victim continued to invest more and more into crypto.
The victim grew suspicious when she told him to send tax payments to the Department of Homeland Security instead of the Internal Revenue Service. As a result, the victim could not withdraw the money and lost $280,000.
Recognizing crypto scams
You might wonder how people could be so lame that they fell for such noticeable scams. The reason lies with the perception of the victim, the blind trust they place in someone they have never met in person, or the fact that the victim is unaware of the partner's account or celebrity account being hacked. People exhibit blind trust, which is the key feature for their exploitation by scammers.
To avoid such pitfalls, one should understand how these scammers work to lure in their prey.
● Avoid believing in hype: Any sizable guaranteed returns with minimal investments should be treated as a potential scam. There is no way to get a guaranteed return that doubles within weeks, months, or even a year. Avoid all the advertisements on social media that "guarantee" double your investment very quickly.
● Crypto in exchange for crypto: One of the reasons why Bitcoin is so popular amongst investors is that the selling price of Bitcoin would appreciate and can make significantly more profit in the future. That's the reason the crypto market is so volatile.
● Obsession with cryptocurrency: This is especially true for the investors who are victims of the fear of missing out or FOMO. The word Bitcoin rings the bell in these investors, ready to jump at any moment; thus, they fall prey to such scams without research.
Conclusion
If you ever come across any such adverts online, make sure you file a report with the FTC. You can potentially stop a scam and avoid people falling victim to it with this step. Additionally, if you have already lost money through any such scams, there are recovery services that can help get your lost wealth or cryptocurrencies back. As a thumb rule, educate yourself about the ongoing market scams, stay cautious when your money is involved, and take precautionary actions.