To Create Air Traffic Control Network
Hedera Hashgraph (HBAR), an enterprise-grade altcoin that focuses on security and regulatory compliance is seeking to go airborne after it secured a huge infrastructure partnership. In a new post, HBAR announced that aviation technology firm Neuron has tapped into the power of its network to test new strategies for air traffic control within the United Kingdom.
The first trials using sensors were done in April and October to show the capacity to safely track all movements of enterprise, military, and government drones once they go out of the visual line of sight. Niall Greenwood, Neuron's chief control officer, explained how the technological innovations may help lead to physical world use cases:
"Until now, drones have had a limited benefit for governments and private enterprises, because they could not be flown safely out of the line of sight and therefore, could not be used for long-distance deliveries, transport, or inspections.

With this trial, leveraging Hedera Consensus Service, we have made unmanned, long-distance drone travel possible using safety-critical aviation infrastructure. Each flight creates millions of data points, which no other public ledger has been fast enough to log and correct order. By leveraging the Hedera Consensus Service we can gather, store, and order this data immediately, giving us a real-time 'radar system' for drones."
Other proposed applications also include helping the medical field with remote testing and delivery of supplies to remote places. Based on the official report, funding for the sensor trial came from the United Kingdom's Department for Business, Energy, and Industrial Strategy. Mance Harmon, the Hedera Hashgraph co-founder, commented on the successful test:
"Through this trial, Neuron has exhibited an extraordinary feat, allowing unmanned drones to safely exist in the sky. The Hedera Consensus Service enables the use of drones to transport essential equipment across long distances, which has enormous implications in the fields of healthcare and national security in particular.

We are excited to continue Hedera's work in these sectors, particularly following our notable partnerships with Everyware and Hala Systems, and to see diverse industries realize the benefits of the Hedera Consensus Service."
Hedera is governed by over 20 of the world's leading organizations, including IBM, Boeing, LG Electronics, and Google. The Hedera altcoin started 2021 priced below $0.04 and surged to an all-time high of almost $0.57 in mid-September. It closed the year at $0.29.
Related:Shapeshifting Pegasus Drone Flies, Drives, And Has Smart Radio
Overview
Neuron sensors pick up data points on every drone's direction and location. From there, the Hedera Consensus Service offers a distinct method of logging and timestamping the data from every drone flight onto Hedera's decentralized public ledger.
The Hedera network works at a higher speed and performance, with a lower cost per transaction than any other public distributed ledger technology (DLT), providing a scalable basis for drone flights to get adopted across various industries. The Hedera network provides all applications the highest grade of security possible (ABFT), guaranteeing data protection for users.
The trial was sponsored by the United Kingdom government's department for Business, Energy and Industrial Strategy (BEIS), and happened as part of a series of experiments executed by BEIS to explore the various uses of drones.
Notably, the trial by Neuron successfully showed safely tracking drone flights once out of sight, enabling these drones to fly longer distances securely and safely. The drones for the MediDrone trial are supplied by DJI, the world's biggest drone manufacturer.
Neuron strives to deploy its solution for all drone use cases, transforming sectors and supply chains in the United Kingdom and internationally. The applications for drone flights that leverage the Hedera-powered radar ecosystem in healthcare include transportation of medical supplies to challenging locations, remote medical testing, Covid-19 test kits and beyond, and movement of equipment from hospital to hospital, as shown across the United Kingdom on-demand.
The Hedera Consensus Service has already been implemented in healthcare solutions in the UK via its usage by Everyware and the NHS to track cold storage of coronavirus vaccines, in the Middle East via MVC's use for their trace and track network for pharmaceuticals in Bahrain, and in the United States via its partnership with SAFE and Acoer to offer coronavirus track and trace networks for E&I Cooperative, Arizona State University, and many other major enterprises.
Related:Amazon's Prime Air drone delivery system earns key FAA certification
Tracking And Recording Unmanned Flight Data On Blockchain
The partnership between the two parties had Neuron's sensors record the flight paths of the drone and their location data. Concurrently, the Hedera consensus played an integral role in creating definite time stamps of the data that was collected from every drone and having them recorded on a wholly decentralized public ledger.
That is one of many drone-related programs extensively backed by the UK Department for Business, Energy, and Industrial Strategy. The concept involved is to create a fool-proof process of tracking and following drones and other unmanned aircraft after their flights take them away from view.
Hedera Hashgraph is a blockchain network that operates on the proof of stake (PoS) consensus. Its Hedera Consensus Service utilizes proof of concept to define the feasibility of the occurrence of a concept.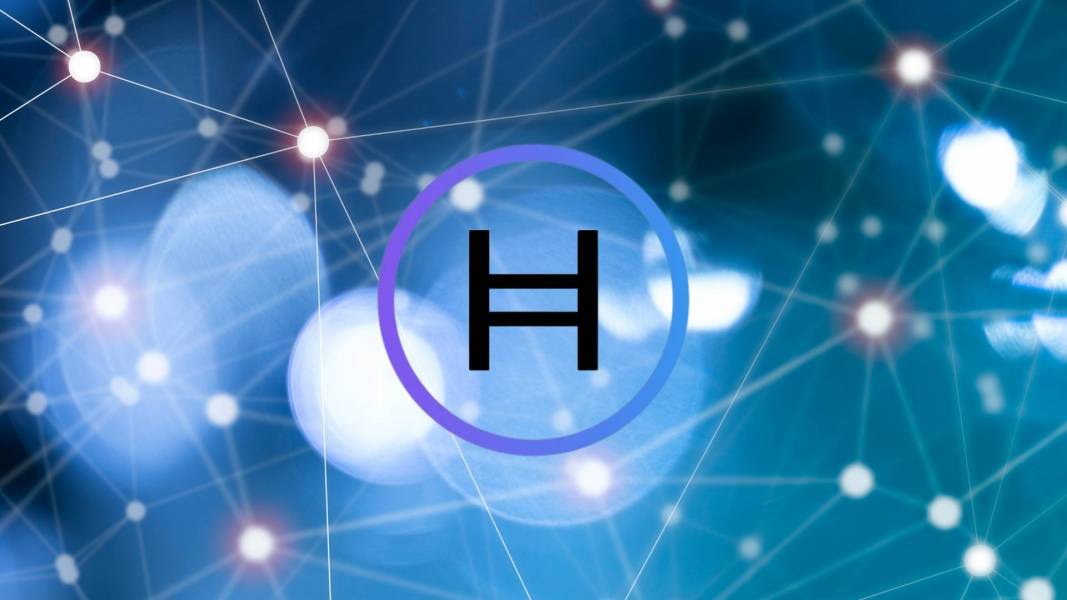 Hedera Hashgraph Council
The Hedera Governing Council sets standards for decentralized governance at scale in the sector. Hedera Governing Council is described as an expert council that features 39 leading global organizations. These organizations are distributed across 11 sectors and span a wide range of geographies.
Notably, the council is entirely decentralized. Each member has an equal vote over treasury management, network pricing, software upgrades, and more. The Governing Council members are term-limited and they do not get any profits from Hedera. It is structured to best fulfill Hedera's vision of an entirely decentralized, wise, stable governance in the long-term interests of the network.
All the governing council members have all taken some partial ownership of Hedera LLC, by signing the agreement. The LLC agreement is available at https://www.hedera.com/council/. Minutes from each Governing Council meeting will be published to the public within 30 days once they get accepted by most of the members.
The governing model majorly reduces the risk of ideological or personal disputes that have impacted the governance of other public networks. In the spirit of boosting a majorly developer-focused community and developer-driven roadmap, anybody can submit proposed functionalities, features, standards and other types of proposals via Hedera improvement proposals (HIPs).
These proposals are community-driven, evaluated and approved by the Hedera Governing Council, and are implemented by a decentralized group of core project engineers. Hedera's governance and technology make it scalable and well-suited to function as the first public network to achieve mainstream adoption.
Hedera And Neuron Digitize Airspace Management Using Blockchain Data Distribution
Autonomous flight network specialist Neuron stepped up its alliance with Hedera Hashgraph. Through the partnership, they managed to digitize airspace to power beyond-visual- line-of-sight operations for the drones.
After exhaustive trials in 2021, the partners confirmed that they can facilitate eVTOL aircraft developers' plans to fly their vehicles without any pilots on board. In the trials done by the UK government, Neuron used Hedera's enterprise-grade public ledger to prove how blockchain technology can support its radar system in effectively tracking complex movements of drones that fly beyond visual line of sight (BVLOS).
The partners have now started exploring how they may support passenger-carrying eVTOL aircraft in piloted and autonomous operations. They have held advanced discussions with manufacturers like Hyundai's new Supernal urban air mobility division and Vertical Aerospace.
While using different off-the-shelf sensors, Neuron accumulates Data points on every aircraft's direction and location. The Hedera Consensus Service logs and timestamps all the data from every flight and then stores it on the Texas-based firm's decentralized public ledger.
Based on the partners, the Hedera network provides higher data processing speeds and lower cost per transaction than any of the currently available publicly distributed ledger systems. This strategy makes it quite cost-effective to scale for many drone and eVTOL operations.
Related: HederaStarter Announces IDO of May 19th
Greenwood believes that the sector is long overdue for an essentially new approach to air traffic control and management.
"The current approach is broken and isn't able to integrate unmanned systems into the manned [aircraft] environment. The current system involves a mix of World War Two radar and voice communications. Radars are expensive and give a poor performance for the cost in terms of surveillance and the coverage you get."
According to him, Datalinks supports en-route traffic. But in general, the current processes will not work effectively with the increasing traffic of eVTOL air taxis, drones, and cargo aircraft.
"We're looking to solve this problem for beyond- visual-line-of-sight drone operations, and we can do this by digitizing the whole airspace, and not just the lower-level airspace."
Neuron wants to transform control of all classes of airspace beginning in the less-crowded regions. Apart from the data acquired from sensors, including the existing ADS-B transponders, the firm believes 5G networks will help in offering backup for communication. This will offer the extra layers of safety required for autonomous flights to function normally in urban areas, as envisioned by a majority of the eVTOL business models.