On February 7, 2022, Fact360 announced its official partnership with TISAtech, a renowned digital marketplace that links financial institutions with fintechs via transformational digital solutions.
On its part, FACT360 is known for using machine learning (ML) and artificial intelligence (AI) technology to analyze communication networks, including live chats and emails, to reveal crucial information for an organization or investigation. Through their technology, they generate results that are not easily achievable through other means.
Related:Artificial Intelligence Chatbots and the Future of Marketing
TISAtech forms a part of The Investing and Saving Alliance (TISA), the United Kingdom's cross-sector financial services body. They support many financial institutions in the entire industry to implement and manage a variety of innovative technology solutions.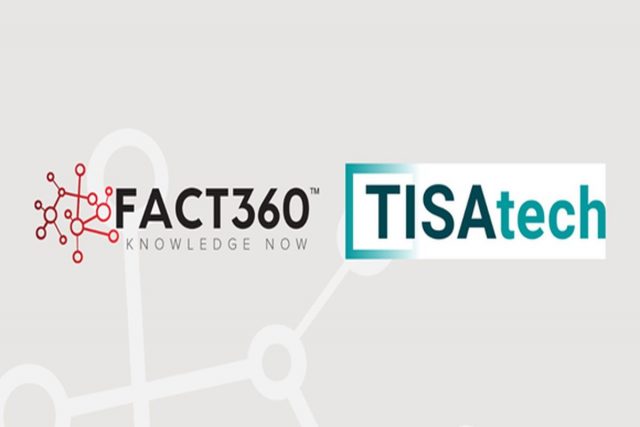 In that context, the TISAtech Advisory Board decided to focus a lot of its industry innovation efforts on seven critical problem statements, out of an initial 100 proposals.
They cater to different sectors ranging from a platform that supports the most vulnerable to help them manage their money during the pandemic, to the accurate and standardized ESG reporting to automating a variety of insurance claim procedures.
It comes with embedded technology to encourage investors and retail consumers to make sustainability considerations in their consumptions and investments. In their efforts to help in joining FinTech solutions with many established financial services providers, TISAtech will bring in the most innovative FinTechs from throughout the world.
It strives to address critical sector problems and challenges that face the financial sector to overcome many global issues on major themes like efficiency, sustainability, COVID-19, and data.
While commenting on the TISAtech and Fact360 partnership, Andy Slater, Commercial Director at Fact360, said:
"We are incredibly excited to be partnering with TISAtech! We feel this partnership will help grow awareness and exposure of our services into new financial markets."
The partnership comes at a critical time for the Fact360 journey. It is expected to help in the introduction of their profile to new markets and audiences, grow many connections via the FinTech Club, and support an assortment of businesses that specialize in the financial services sector.
Andy continued to say:
"The technology we use is unique, and we can fully integrate with businesses who already have platforms and eDiscovery tools set in place. This is an exciting step for us!"
About Fact360
Fact360 was launched in 2017 by renowned and leading academics and experts in unsupervised machine learning, artificial intelligence (AI), swarm intelligence, and artificial neural networks. The platform has two major audiences that include:
Investigators – using the latest artificial intelligence and unsupervised machine learning technology to analyze communication flows, Fact360 reveals information that is crucial to organizations, discovering possible risks and elusive behavioral changes within a communication network.
Related:ShotSpotter Artificial Intelligence – How It Impacts Policing And Prosecution
Health and wellbeing – using the latest artificial intelligence and unsupervised machine learning technology, Fact360 monitors the way individuals naturally communicate with one another within a work environment to determine behavioral changes, together with health and wellbeing.
As the world heads into the metaverse era, such developments and partnerships are important for individuals and companies to cope with the new technology.