A stunning marble waterfall from Italian artist Fabio Viale for his ongoing exhibition 'Acqua alta High Tide' at Galleria Poggiali in Florence, Italy.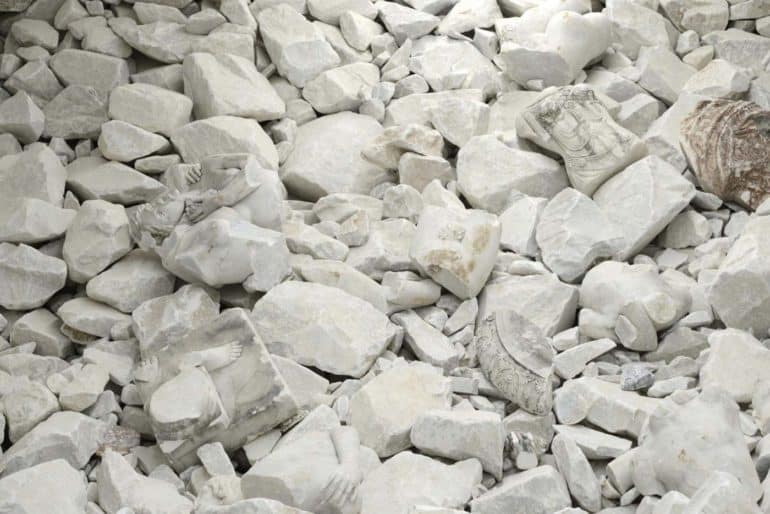 From the Gallery:
In the new Florentine show the Piedmont artist displays two separate installations: one for the premises in Via della Scala and the
other in the Via Benedetta space. The show will be accompanied by a catalogue with an essay by Sergio Risaliti, artistic director of the
Museo Novecento in Florence.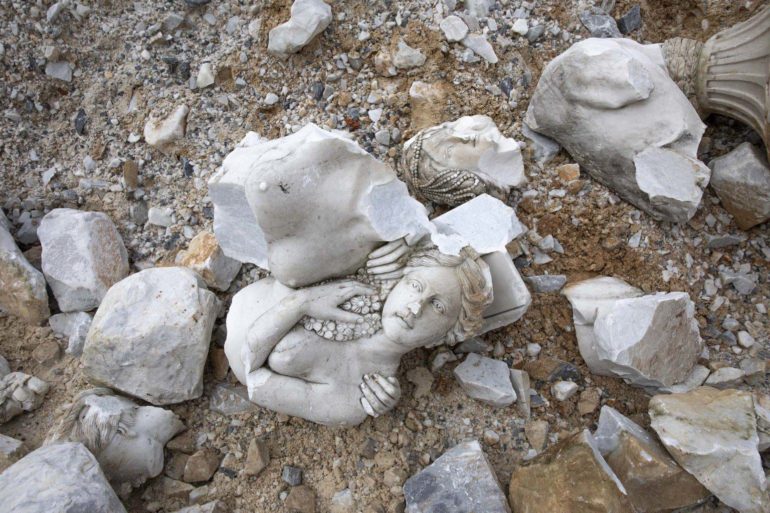 The sculptures consist of around a dozen stone monoliths that are life-size replicas of the posts, over three metres high made of oak
or chestnut wood, that emerge above the water in the Venice lagoon. These dolphins are locally known as 'bricole', and act as
signposts for the vessels in the lagoon. The replicas created by Viale imitate the wood so realistically that one could easily believe
that they are casts.
The current display resembles that of Venice, with the addition of a topical element that has regrettably transformed the virtual into
real. In the Pavilion in the Gardens the original seascape – namely that of the Venetian canals and lagoon characterised by the bricole –
was evoked through a multisensory installation that immersed visitors in a realistic environment, where the floor was covered with a
carpet of low water and the fog effect produced by sheets of slightly opaque plastic separating the observers from the stone posts.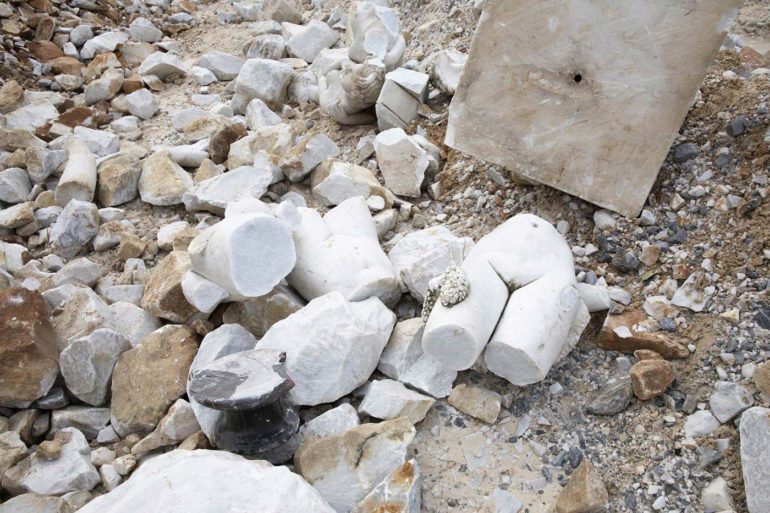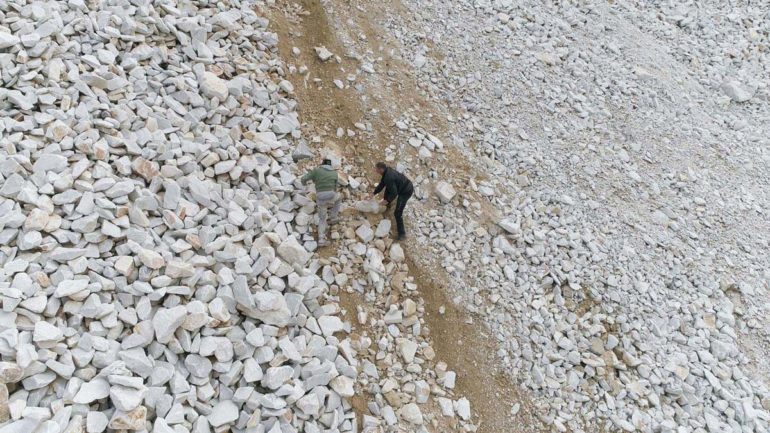 The marble detritus was collected from the so-called ravaneti, the slopes down which the waste from the marble quarrying activity is
dumped. This consists of useless chippings and rubble produced by the cutting of the stone, which then shatters as it careers downhill,
creating what look like authentic waterfalls of marble and, seen from the sea, resemble ancient glaciers that have somehow survived
the rising temperatures.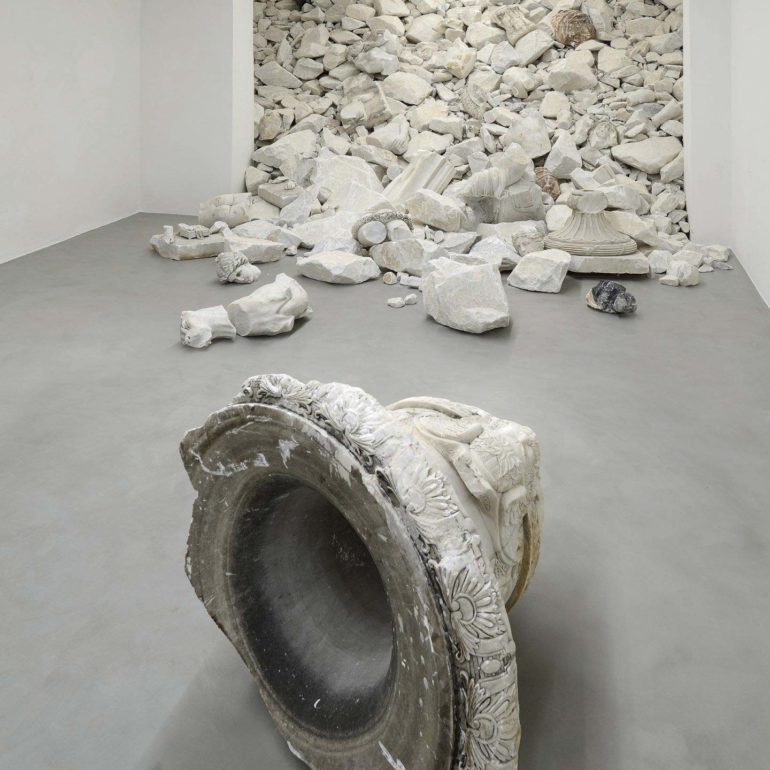 Here and there, from amidst the formless mass of rubble that seems like a river carrying all in its wake, there emerge truncated statues,
shards of marble vessels, limbs and heads of stone, weathered by time and by the tumbling fall. The Three Graces have been reduced to
fragments; the picturesque figure of a Moor wearing a turban seems to have returned to the original rough shape of a boulder; a
graceful Apollo is missing arms, legs and head; a Molossus is restored to nature as a stream-smoothed stone.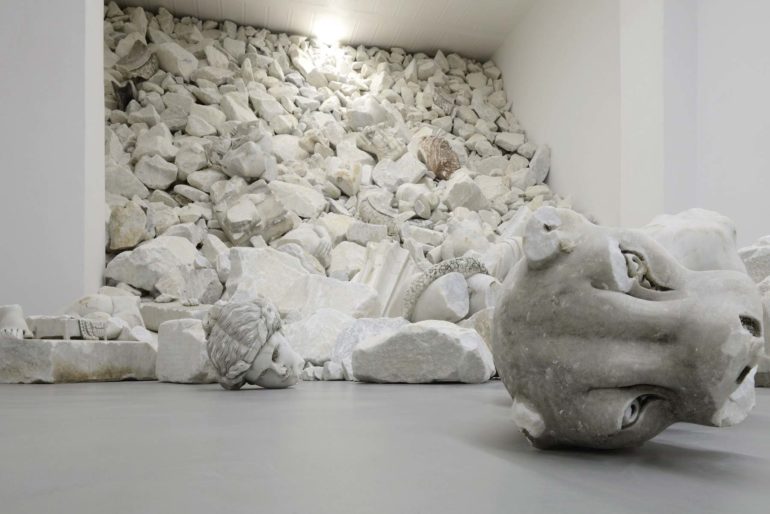 Cast into a ravaneto as waste, these statues of poor-quality craftsmanship are then retrieved by Viale and 'redeemed' through their
new display in the gallery. Viale flaunts them now in their novel status as 'works in the round', having reworked the formless character
they acquired by hurtling down the slope and rolling in the rubble, correcting the damage, the amputations and the defects, thus
transforming these shapeless commercially-produced forms into 'noble' fragments.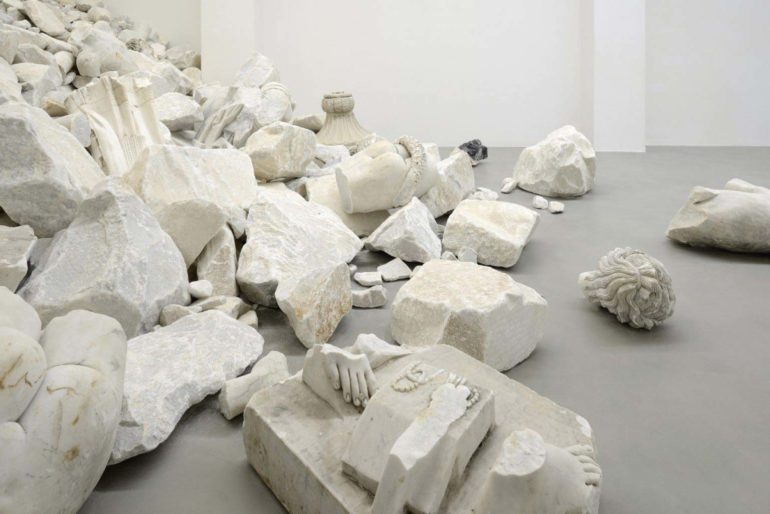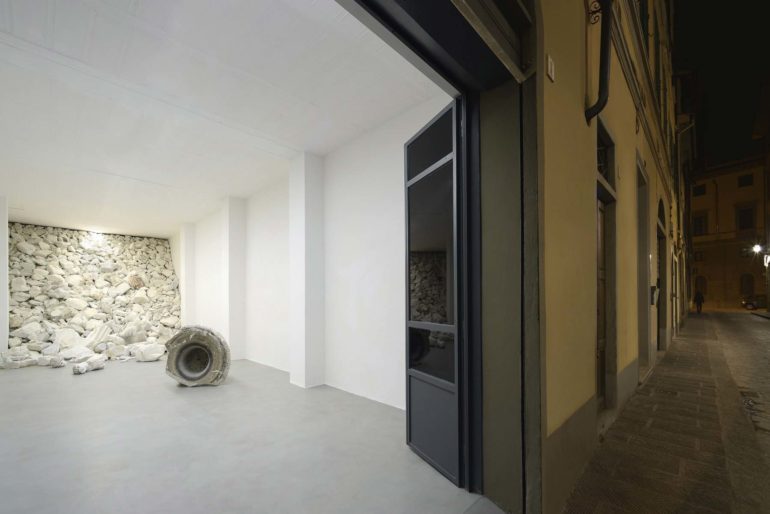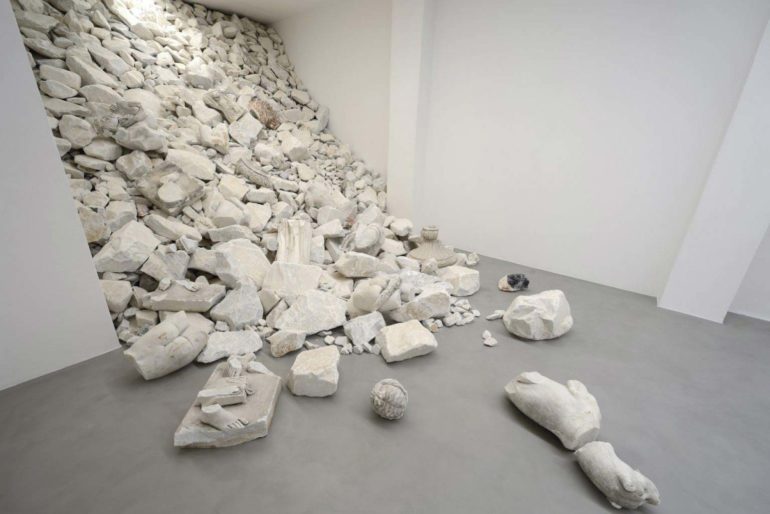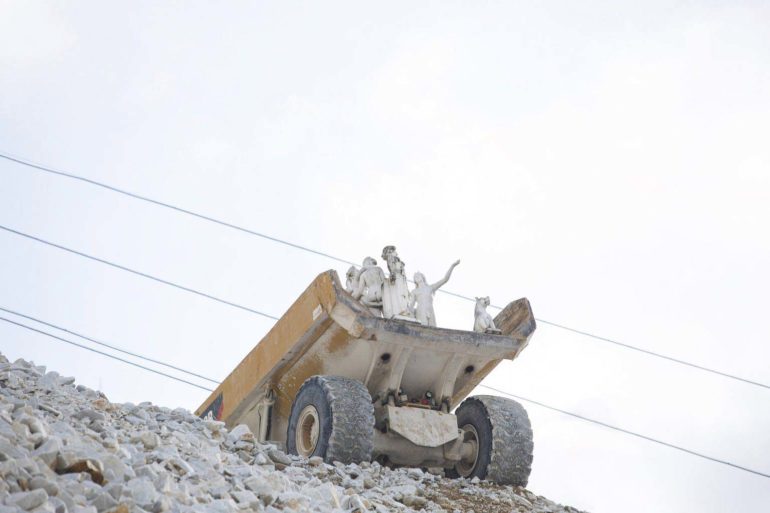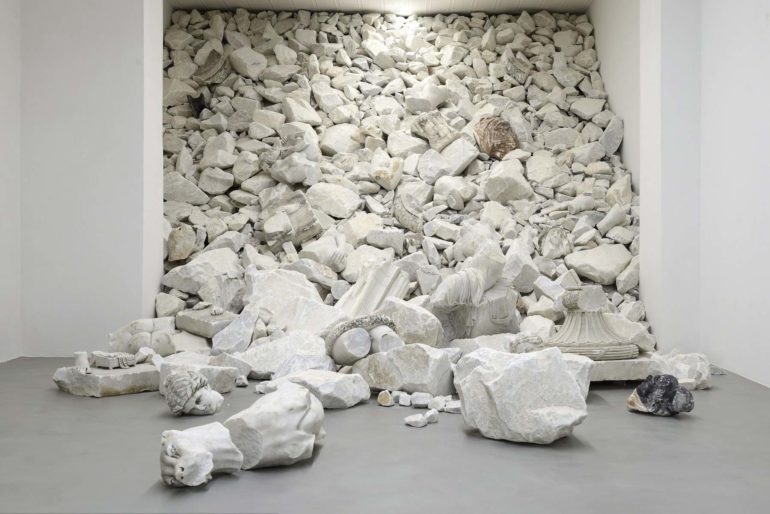 www.fabioviale.it
www.galleriapoggiali.com