The cryptospace is in the headwinds again.  This time the directions seem rather hazy. E-Crypto News caught up with Guy Hirsch US Managing Director at eToro. eToro is a  leading social trading and multi-asset brokerage company.
Lets get started: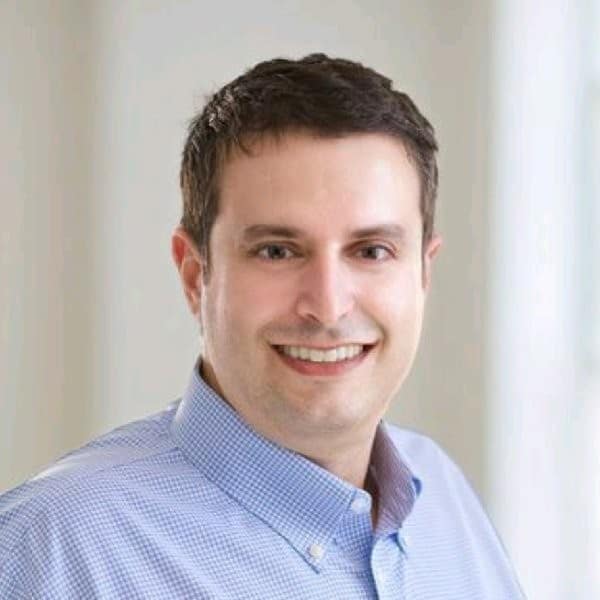 In your opinion, what are the core factors driving this disconnect between Bitcoin and Gold?

The disconnect between Bitcoin and gold can be caused by any number of factors and might be temporary. When signs of inflation emerge, we might see older generations turn to Gold, and younger generations turn to bitcoin, but doing so for the same reasons.

Gold remaining reserves worldwide amount to just 30 percent of what's been mined already, about 54,000 metric tons that is viable to be mined. There are 18.5M bitcoins with a limit of 21M, but Gold has an $8 trillion market cap while bitcoin is nearing $200B. The sound math of the protocol, the technology of distributed ledger, privacy and transferability of bitcoin demonstrates the opportunity in bitcoin is therefore much larger than Gold.

As the US economy continues to spiral, where do you think the best opportunities lie in terms of returns?

I think there is still a chance for a V shape recovery. Industries crushed because of covid-19 might come roaring back, and with them the energy sector. As for crypto, if you're looking for relative stability with the potential for an upside bitcoin is probably something to look at.

It has been in a range bound trade between $9,000-$10,000 for a good portion of the year, now bouncing over $11K. If you are looking to take more risk, our recent research report shows that coins like Cardano and Tezos have gained the most followers, with massive increases in trading volume. But always do your own research and risk evaluation.

Do you think that decentralized finance has a future? Will DeFi change the World?

Currently, DeFi is a risky bet. Firms with thin balance sheets are earning profits on small margins and are vulnerable to a run on them should crypto markets go south. In the long-term, there is huge potential to change how we interact with money and financial services firms. These firms are generating a lot of headlines but make up a very small portion of the overall crypto (and financial services) landscape. This might be more of a wait-and-see-approach type of situation.

What do you think is the rationale for the increased interest in Tezos?

With Tezos, there are a number of positives. It's a proof-of-stake-based model, which enables transactions to be confirmed without the need for miners to form a consensus. Additional developments include increasing uptake by a handful of banks, BitGo announcing that it has added staking and custodial services for XTZ, and the increasing amount of STOs being planned on the Tezos protocol. These factors have led to increased interest in the token, and even led to it being the only crypto asset to see growth in the number of people trading it on the eToro platform last quarter, according to our recent quarterly report.

How will Stablecoins affect the adoption of Cryptocurrencies?

Stablecoins have found a mainstream use case in remittances. This year alone, Tether (USDT) has doubled in value to $10 billion, and as it and other tokens grow, the people using them are likely to become more interested in the broader digital and crypto asset ecosystem.

In your opinion what is the best scenario for the creation of a US Central Bank Digital Currency (CBDC)?

The disbursement of COVID stimulus funds and enhanced weekly unemployment payments was difficult at first due to claims piling up and disbursements that were initially backlogged for months. By creating a blockchain-based claims system that uses a digital US Dollar, this long process could be improved significantly and with more accountability.

Speaking of Altcoins, why do you think that the Altcoins haven't decoupled from Bitcoin? Will they ever decouple?

The broader cryptocurrency markets also have extremely thin market volume. Most alt coins are additionally traded between bitcoin and their native token instead of the USD. This key factor contributes to the current notion that many alt coins are correlated or inversely correlated to bitcoin.

In your opinion what will it take for Wall Street to warm up to Crypto?

Wall Street is not likely to go all-in until market infrastructure and regulations are similar to what currently exists in traditional markets. Financial firms are cautious for a reason, and the lack of clarity has been hampering infrastructure innovation and holding back broader institutional adoption. Once this situation is remedied, it is possible that a wave of institutional capital might flood into the space.

What do you think the institutional risks are for their forays into the crypto space?

The biggest risk right now to Wall Street is regulatory measures. The OCC letter on crypto custody is another step in the right direction, but doesn't solve for all the other hurdles around market manipulation, AML/KYC, risk management, asset traceability, different market structures, unique financial instruments, etc.

If you had a crystal ball and were to make three predictions for the crypto space what will those predictions be?

In the long term, bitcoin will continue to climb. Scarcity is real, and increasing demand over time will cause the price to appreciate.

Stablecoins will continue to experience strong growth.

There will eventually be a digital US Dollar, especially since China has already announced that it is set to launch a digital currency. Ultimately, institutions will jump into crypto and digital assets, and when that wave of institutional capital hits, valuations will move much higher.