When listed companies anywhere enter into the blockchain industry it's time to take notice. It's no different from DLF Holdings (Singapore) Limited. DLF Holdings (Singapore) Limited is one of Asia's engineering powerhouses and when they entered into a partnership with Moonstake Pte Limited (a blockchain startup company), we took notice and reached out to them to further understand what the new partnership was all about. Yusaku Mishima who is the Director of Blockchain business for DLF Holdings had much to say. Here is what he said: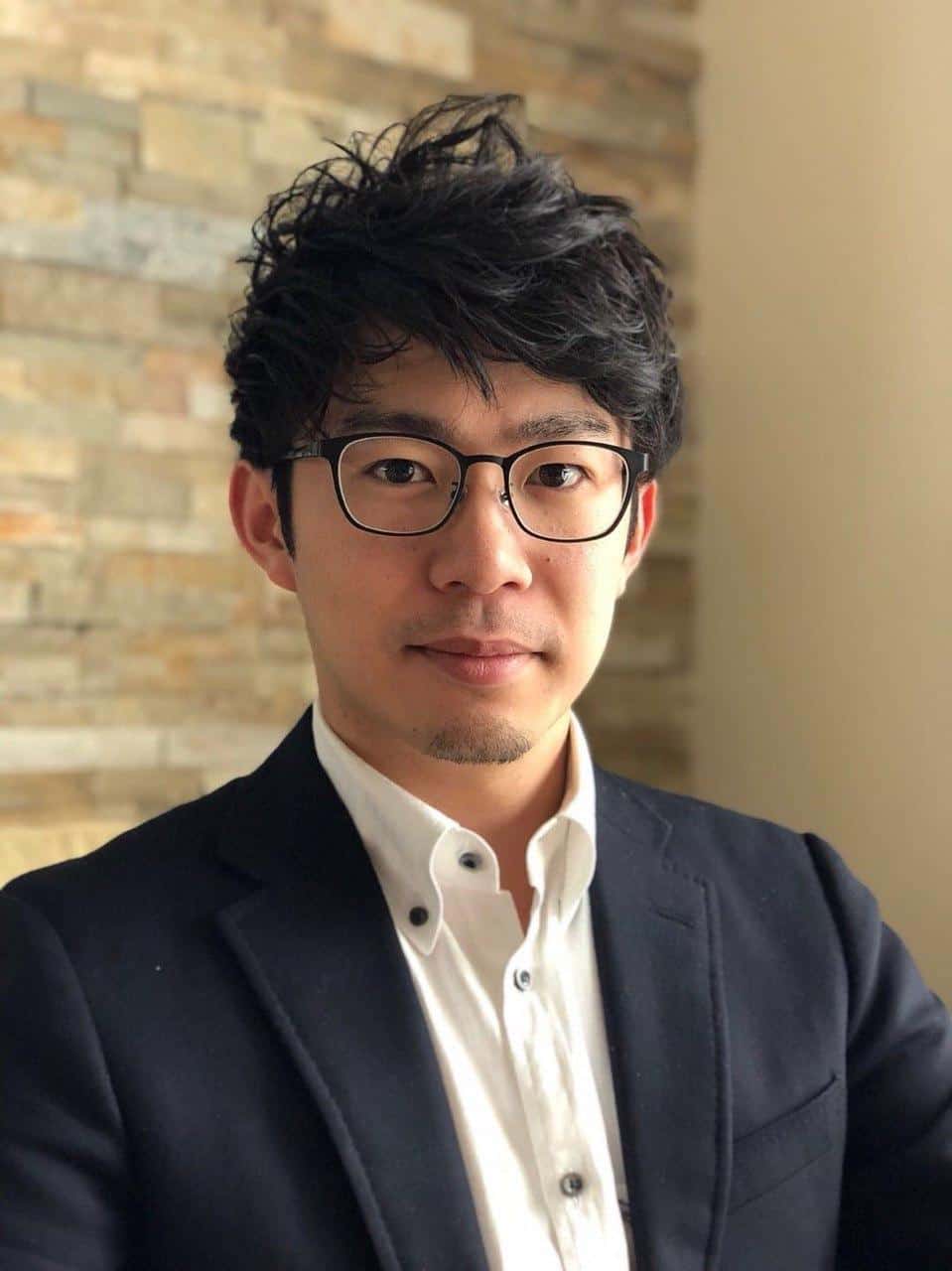 Yusaku Mishima wYusaku Mishima w
Yusaku Mishima, Director, Blockchain Business DLF Holdings Limited
About 

DLF

 

Holdings

 Limited 
DLF
Holdings
 Limited is a Singapore-based M&E engineering services and solutions service provider whose core business is in the provision of Project Management Services and Turnkey Contracting Services. 
DLF
 generally operates as a sub-contractor for Project Management Services and has the capabilities to undertake projects as a main contractor, in particular, in relation to our Turnkey Contracting Services. We have developed extensive expertise as an M&E engineering services and solutions provider and have built up a strong network with well-established customers who are often engaged in luxury resorts or well-known projects in Singapore and the region. With such a reputation in the industry 
DLF
 has developed for themselves since 1999, the company was involved in several projects in recent years, including Sengkang General/Community Hospital and Sheraton Towers Singapore Hotel.
About MOONSTAKE PTE LTD 
Moonstake Pte Ltd is a Singapore-based technology company specializing in blockchain and staking pool technology. Moonstake was founded with a group of reputable blockchain authorities, including the founder of CTIA and other C-level individuals of globally known projects in the industry. 3 Moonstake develops a variety of staking products for both B2B and B2C markets and has partnerships with leading companies in the industry in Singapore, Vietnam and Japan.
About Yusaku Mishima
Yusaku Mishima recently was the founder of QRC JP Co., Ltd (Japan) and QRC Pte. Ltd. (Singapore) which is part of the leading RegTech and Gov Tech consultancy in the region, QRC. Yusaku advised on finance, especially on budget and actual management, for Blockchain related companies.
Prior to that, Yusaku contributed 2 years in Backoffice Co., Ltd, managed over 50 companies with various staff together providing back-office services including accounting, payroll, social insurance, and consultancy based on finance. That was the time he mastered in accounting and finance specifically. Another one of his prior finance and back-office management positions was Admin/Accounting of Embassy of Japan in the Kingdom of Bahrain from 2010 to 2012.
Yusaku holds a Bachelor of Science in Biochemistry and Economics Minor degree from McGill University (Canada).
E-Crypto News:
What is the general idea behind DLF Holdings Limited (SGX: KUX) and Moonstake Pte Limited working together?
Moonstake was recently established to develop a staking pool protocol to satisfy increasing demands in regional and global blockchain markets. A staking pool, one of the major products Moonstake provides, an aggregation of assets from multiple cryptocurrency holders to increase the likelihood of receiving block rewards from Proof of Stake (PoS) block validation transactions.

For DLF, QRC Pte Ltd, a Blockchain and IT consultancy became the controlling shareholder of DLF Holdings to bring the company into a new chapter of its business last year. Then, DLF entered into the blockchain industry. DLF will provide a wide variety of blockchain related services and we consider staking pool to be one of the core business products. Although there have already been a lot of staking products around the world, we decided to work with Moonstake because our interest is to jointly possess IP of staking related products, and work jointly on marketing, research and other services related to Moonstake's speciality.
E-Crypto News:
Is Proof-of-stake the future for Decentralized ledger technologies?
The concept of PoS is not new. It is said that PoS can solve many issues of PoW, such as much lower energy requirements, lower electricity costs and higher TPS. Therefore, PoS grows the use of blockchain because of practicality, cost-effectiveness, environmental sustainability and efficiency.

PoS provides exponential gains in efficiency and reduced power consumption for DLT.  All technologies, for example, microprocessors, OLED/AMOLED displays, AI trading bots and algorithms that are faster, cheaper, provide greater control and flexibility to customers, which also consumer less power will win out.
E-Crypto News:
3. Are staking pools secure?
PoS verification layer significantly increases the network security and resistance to majority attacks. One of the key security issues for PoW is obviously depicting that if you dominate 51% or more of the global calculating power, technically you could manipulate blockchain. In PoS, this 51% attack is less likely to happen since a precondition of this would require holding a majority of coins with a huge amount of money. Besides, even though you possess a majority and perform the attack on the coin, you will devastate the value of the coin.

There are a couple of ways that you can stake your coins. We assume that staking through exchanges and using staking pools through wallets are representatives of its method. When you stake through exchanges, the security level highly relies upon its security capability of the exchange you use. If you use the staking pool out of exchanges through wallets, you hold your coins in your wallet and there is no need of sending your coins or keys to anywhere. 
E-Crypto News:
4. What are the various benefits to be gained for those staking?
In addition to benefits above, those who stake can obviously earn bonuses through staking their tokens at pools.

Technologically, staking will contribute to the stabilisation of blockchain system.
E-Crypto News:
5. What are the best use-case scenarios for Decentralized Ledger Technologies Right now?
Materials / product value chain tracing – supply chain management and quality control

Financial services transactions

• HR departments 

Legal agreements

Law enforcement, reporting, including police brutality/abuse of power
And its role in the credit reporting world, post-Equifax hack.
E-Crypto News:
6. What will spur mass adoption of DLT?
Fortune 500 case studies and successes demonstrating % money saved/efficiency improvements

Governmental adoption by a G8 country – case study.
E-Crypto News:
7. Will Decentralized ledger technologies change the world?
We believe so and I give one example. UN member states adapted the 2030 Agenda for Sustainable Development, providing a shared blueprint for peace and prosperity for people and the planet, now and into the future

Sustainable Development Goals are constituted of 17 goals, among which, goal 16 is about "Peace, Justice and Strong Institutions." Goal 16.9 is about providing legal identity for all, including birth registration by 2030

The world has roughly 7.7 billion people, out of which, 1.1 billion people have no own IDs. This makes impossible to provide them with basic services such as appropriate medical care, education and participating in elections.

The world previously did not have innovative solutions to solve this, but blockchain could provide good solutions for this. Accenture, Microsoft, Hyper Ledger, UNICC and other entities are currently working together for tackling this issue.

If we understand the history of humanity correctly, the arrival of new technology has played a significant role in rescuing those who have not been saved in the past. I believe blockchain is one of them.
E-Crypto News:
8.How is the Singaporean government handling regulatory issues with startups within the DLT community?
MAS has blockchain/regulatory sandbox, with a primary focus on anti-money laundering and financial crimes, leaves others alone and promotes innovation
E-Crypto News:
9. If you had three wishes and a Genie that could make those wishes come true, what would they be?
I definitely believe that it could contribute to a certain amount of global GDP and  help elevate people's living standard by providing innovations. But, the important thing is that new technology, including blockchain, AI, Big Data or anything, is invented by human beings and utilised by us regardless of its extent. 

Blockchain technology goes widely recognised, more use cases should appear and the newly developed technology including PoS becomes standard. Adoption by a major bank or financial institution use case with KPIs

Better and fairer world that can accommodate more children to be able to have opportunities in studying the technology.