The crypto space experienced quite a bit of activity during the summer months. So much so that several new projects sprung up as well. eToro recently released its monthly report (for August 2020).
There were several interesting industry insights in the report. E-Crypto News caught up with Guy Hirsch the Managing Director US, eToro. Here is what he had to say.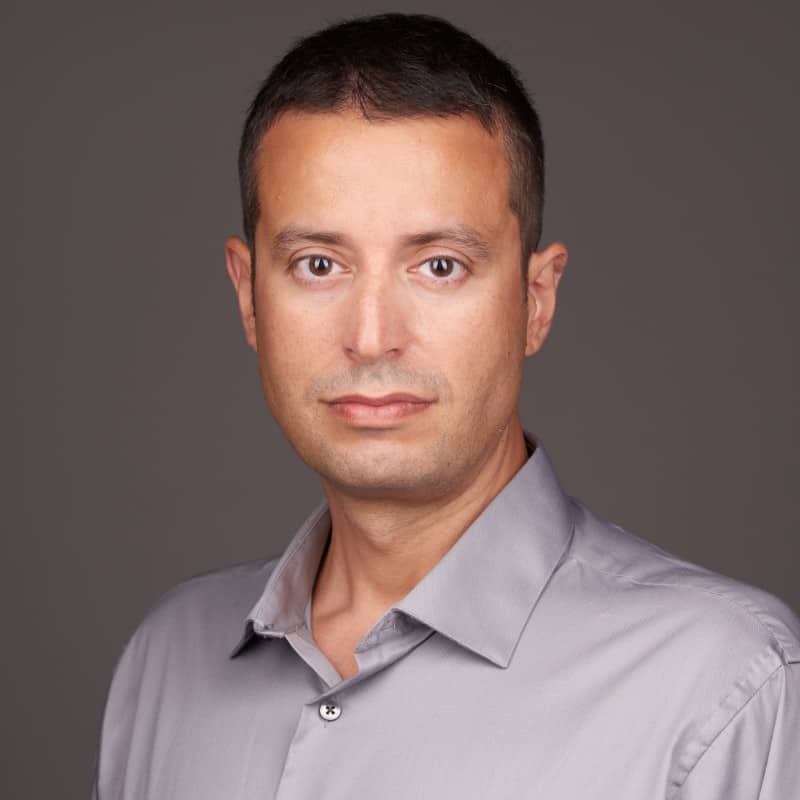 Guy Hirsch, US Managing Director, eToro
E-Crypto News:
Bitcoin (BTC) prices are hovering around $10,000. Do you think that Bitcoin prices are jinxed? 
A. Bitcoin has been trading in a mostly narrow range for quite a while despite recently hitting its yearly high of about $12,400. There have been a handful of tests of the $12,000 level that have mostly been met with resistance, and as a result, BTC has gone down even further. But not all is doom and gloom.

B. Mining pools are moving higher than usual volumes of bitcoin onto exchanges while looking to cover their overheads, and investors have recently been more reserved (even for the usual summer lull). Lower volumes usually bring volatility, and price drops can be more drastic than they normally would be during heavier trading sessions – especially during a prolonged downturn with some indications showing there is going to a second wave of COVID infections across the globe including in Europe. The first Bitthumb raid in South Korea could have also contributed to investor behavior changes and the uptick in profit-taking, and the second one earlier this week likely did not help.

C. That said, trading activity in bitcoin on eToro increased last month by 36% compared with July. During the same time period, eToro US' trading volume increased by 51%. These healthy numbers support my belief that there are long-term prospects for crypto and that digital asset fundamentals remain strong.
E-Crypto News:
What are your thoughts on the current "gold rush" into the Decentralized Finance (DeFi) space?
Digital and crypto assets are traded largely on sentiment, and the current mood around DeFi is bullish. There has been a bit of a pullback from recent highs, and some protocols have lost almost 100 percent of their value at the high, but the amount of Bitcoin locked up in ETH continues to rise. The Ethereum blockchain recently surpassed Bitcoin's blockchain in terms of transaction volume, and stablecoin assets under management continue to rise.

These three metrics are far more important than the spot price of a given token and show that there is real momentum behind these projects, and people are increasingly allocating assets to the space.
E-Crypto News:
Do you think that we are looking at a shift from the top ten cryptocurrencies to ones with unique use-case scenarios? Please give us reasons for your answer.
Digital and crypto-asset markets move faster than traditional assets, and change comes more quickly than in just about any other industry. The rise of DeFi projects and stablecoins has shown that money is like water – it will always find its level. There is likely going to be quite a shuffle among the top 10 cryptocurrencies, but I do believe that Bitcoin and ETH will remain at the top in the near future. It is possible that ETH could surpass BTC, but given all the global economic uncertainty and public interest in seeking safe havens, that might take longer than if we were in a more robust economic cycle.
E-Crypto News:
How do you think exchanges will fare with the rise of decentralized trading of digital assets?
Retail traders may flock to decentralized exchanges for any number of reasons, but there will always be a place for centralized exchanges because institutions, which seek out stability and regulation, need to feel comfortable to trade on a platform or exchange. The bulk of assets that move traditional markets are institutional, and they are all regulated. For those funds to flow into digital assets, there needs to be a verifiable, centralized, and regulated venue for them to transact on, and decentralized exchanges cannot currently provide that type of environment.
E-Crypto News:
In terms of adoption, do you think that Wall Street will finally come to terms with the cryptospace? Please give us your reasons for your answer.
Wall Street is well aware of digital and crypto assets, as evidenced by initiatives, partnerships, hires, and investments recently announced by a slew of firms including JP Morgan, Fidelity, Goldman Sachs, TD Ameritrade, and even the US government's Office of the Comptroller of the Currency. They are quickly coming up-to-speed on market structure, pain points, and even client demand for these assets. The lack of regulatory clarity has kept traditional finance firms on the sidelines, but this is subject to change in the future. 
E-Crypto News:
Do you think that Ethereum is overheating? How much higher do you think Ethereum prices can go? Please give us your reasons for your answer.

There is some evidence that ETH is overheating – gas fees soaring while transaction times stretch longer and longer, profit-taking from this year's recent high of $485, and even initiatives to help other blockchains solve for the technological limitations inherent on the Ethereum blockchain. But, as long as there is interest in stablecoins and DeFi projects, capital will flow into ETH and it will continue to be the leading alternative to Bitcoin for the foreseeable future.
E-Crypto News:
If you could make a prediction from your personal crystal ball of the crypto space. What will it be for the rest of 2020?
My prediction is that the amount of venture capital flowing into crypto projects or crypto-related fintechs will grow by at least 30% till the end of the year.