The BitAngels Sports Blockchain Virtual Conference held on 19th August 2020.  Several concerning sports and blockchain technology were discussed. The event featured sports star turned tech entrepreneur Najee Goode.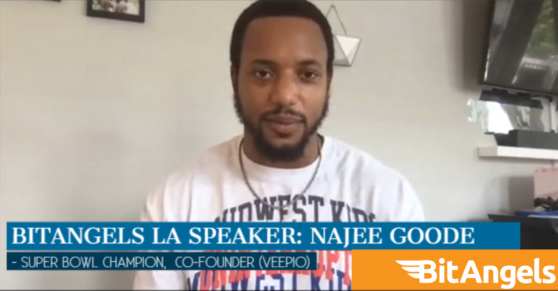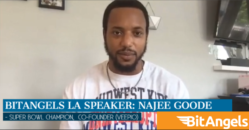 Hosted by Bill Inman and Peter Pastewka, the event covered quite a number of things including a fireside chat with Najee and pitches from several startups from the BitAngels stable of companies.
E-Crypto News caught up with Bill Inman. He spoke about several issues surrounding sports and blockchain technology adoption.  Here is what he had to say.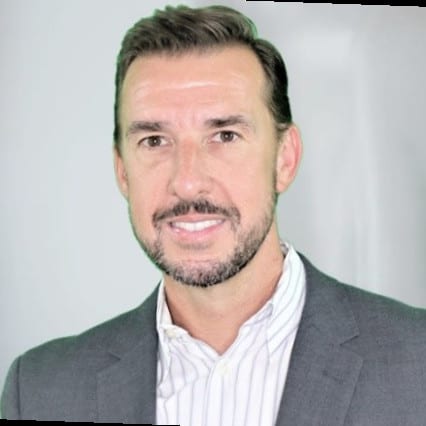 Bill Inman,

BitAngels Los Angeles City Co-Leader

, Executive, SingularityNET
E-Crypto News:
In what ways do you think that sports will lead to blockchain technology adoption?
Sports fans are becoming more technology-oriented. Giving fans the ability to own rights to their authenticated gear and maybe even part of a team itself are distinct possibilities in the future, powered by blockchain tech. 
E-Crypto News:
2. Are there any notable blockchain projects that are making waves right now?
Spencer Dinwiddie is an active NBA athlete who is working to sell his contract by tokenizing it. If this goes well it could revolutionize how athletes are paid. https://news.bitcoin.com/nba-star-spencer-dinwiddie-just-tokenized-his-own-contract/
E-Crypto News:
3. In your opinion how can athletes key into the blockchain revolution early?
By investing in companies and being a strong, respected figurehead for the company. Also, they can follow Spencer Dinwiddie's lead and tokenize their contract (if that goes well). 
E-Crypto News:
4. What are your expectations in the upcoming sports blockchain virtual conference?
I want the investors and audience to understand that blockchain in sports is being developed with real solutions. We have some strong companies participating including VEEPIO, Athleta-Ed, and WishKnish that have some cool solutions that will also drive new revenue. 
E-Crypto News:
5. How do you think sports entrepreneurs can take advantage of blockchain technology?
Blockchain is still in its infancy. We have not yet seen blockchain get through the Gartner Hype Cycle Trough of Disillusionment and move onto the Slope of Enlightenment just yet. However that is coming and for all blockchain solutions that is a run of years and years once we get there. 
E-Crypto News:
6. Do you think that sports blockchain projects could be the game-changer that we have all been waiting for?
"Game Changer" is a great term for sports. The fact of the matter is that blockchain is the technology of trust. Wherever there is a lack of trust, blockchain can help solve it.

Whether it's internal betting issues, fake tickets, or bad ref calls, blockchain may be able to help. If blockchain helps one team win the championship and the other lose then 50% will hate it and 50% will love it!
E-Crypto News:
7. What do you think are the challenges that sports blockchain projects are facing?
Showing the ROI of blockchain is key. Sports teams are businesses and they need to make money. Solid business model innovation along with tech innovation is key to adoption. 
E-Crypto News:
8. In your opinion, what are the benefits that blockchain technology can bring to sports activities?
As I mentioned wherever there is a lack of trust, blockchain can help. Also decentralizing the rights and wealth that leagues hold is a big feature that fans and investors can benefit from. 
E-Crypto News:
9. Do you have any ideas on how sports blockchain projects can become profitable? What are the best business models?
Simple — help fans buy stuff. Whether that be through better informed one-to-one blockchain-powered advertising or fans buying a piece of Spencer Dinwiddie's contract, helping fans make purchases and driving value to them is the key. 
E-Crypto News:
10. Where do you think the blockchain space will be in the next half-decade (five years)?
Blockchain combined with AI is a very powerful duo. We have entered the "Great Acceleration" of tech because of the pandemic and in 5 years, we could see some real enterprise blockchain solutions that unlock a lot of value. We could see cryptocurrency, for many reasons, take a powerful front row seat in global finance!