How to trade with Cryptosoft? – We will explain how the bot analyzes trends in the trading market in real-time and determines profitable deals for the trader
How the Cryptosoft trading system works
With more and more people looking for alternative ways to get money, investment in cryptocurrencies gains popularity. The question of safe investments and legitimate trading sites and software has never been more important. This article will offer an evaluation of one of the popular crypto bots – Cryptosoft.
Cryptosoft trading bot is yet another one of the automatized ways to earn in the crypto market. It is using AI to find "great" investment opportunities, and reportedly get you good profit. We'll begin this Cryptosoft bot review by explaining how this thing is supposed to work. 
As we've already mentioned, Cryptosoft is a bot that uses Artificial Intelligence to manage and trade your currencies. The AI supposedly does a thorough analysis via various algorithms and finds the best deal for you. In the executing stage of the trade, a broker hops in to finish. In other words, the Cryptosoft trading bot doesn't deal with that part. 
Getting started with Cryptosoft
Most bots and software have similar steps for the beginning of the investment journey. The Cryptosoft website says there's a form to fill, and that it works fast and without too much hustle. After you fill in the details and the account gets reviewed, it's time to deposit some money. The amount can be anywhere from 250$ to 25,000$. Now you are free to start with live trading. 
Features of the Cryptosoft Trading Platform
In this Cryptosoft review, we will address some of the features mentioned in several articles and on the Cryptosoft website. Supposedly, the Cryptosoft game is very smooth. It offers a fast and simple log-in, easy-to-use software for beginners and experienced users.
There are also comments about the accuracy of the Cyptosoft payment system, and good customer service along with positive testimonies from people all over the world.
As it often happens, while reading about Cryptosoft, we've come across controversial info. According to some sites like Scammer Watch, there aren't many good things about Cryptosoft. On the other hand, sites with positive Cryptosoft reviews also exist. To avoid confusion and money loss, you should always check for red flags before investing.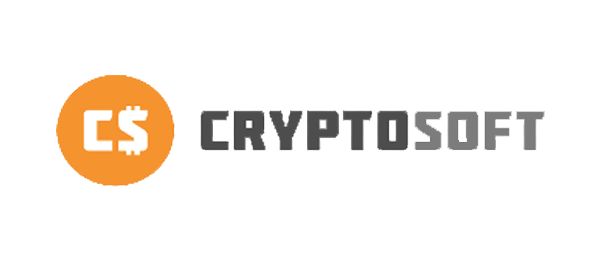 Cryptosoft versus Other Bitcoin Robots
Again, controversial information is all over the internet. In some articles about Cryptosoft, there are positive things about this bot and the advantages over other trading systems. Simultaneously, other testimonies mention red flags, shady info, and a high chance of a Crypto scam.
The Cryptosoft bot is presumably faster and safer than classic trading systems. Cryptosoft uses AI which is "better for investment", and the withdrawal is quicker. They also take much pride in the alleged amazing customer support which is constantly available for users. 
Is Cryptosoft worth the investment?
There's a lot of inconsistency regarding Crypto soft. The first, and probably the biggest red flag is multiple sites claiming to be the Cryptosoft website. Not sure which one of them is real and "legit". A lot of hustle is surrounding the 'Cryptosoft scam' issue as well. With all these discordances we can't claim that Cryptosoft is worth investing your money in. 
Conclusion
As previously mentioned in this Cryptosoft review, there are a lot of contradictory things said about the bot. From made-up testimonials to fake names and photos of the "satisfied users", to the non-existent creator, Crypto soft does seem shady. You should check all your options before you enter the world of the crypto trade. Look for the best crypto to invest in, and straighten up the facts before you start. You can already sort out the pattern by which scammers go, and if anything about software or a trading bot seems off, you shouldn't risk your money on it. 
FAQ
What is Cryptosoft?
Cryptosoft is a trading bot that uses Artificial Intelligence to manage your crypto trade.
Is there a Cryptosoft app?
Apparently no, there isn't a Cryptosoft app, but the bot is accessible on mobile phone browsers.
Is Crypto soft legit?
With all the affairs and a lot of positive and negative comments, we can't say with certainty that Cryptosoft is legit.
Does Elon Musk use Crypto soft?
There's no proof of that, so it is probably just a part of the marketing strategy.
Is Cryptosoft a scam?
According to the whole 'Crypto soft scam' issue, we can't help but think it is.