NEW YORK, NY, June 16, 2023  — On June 13, the partnership between BetFury, an ecosystem of crypto products for entertainment and additional income and BurgerCities, a blockchain-enabled play-to-earn game, was launched. Anyone who joins the event can receive special: prizes, branded NFTs, promo codes, and bonuses.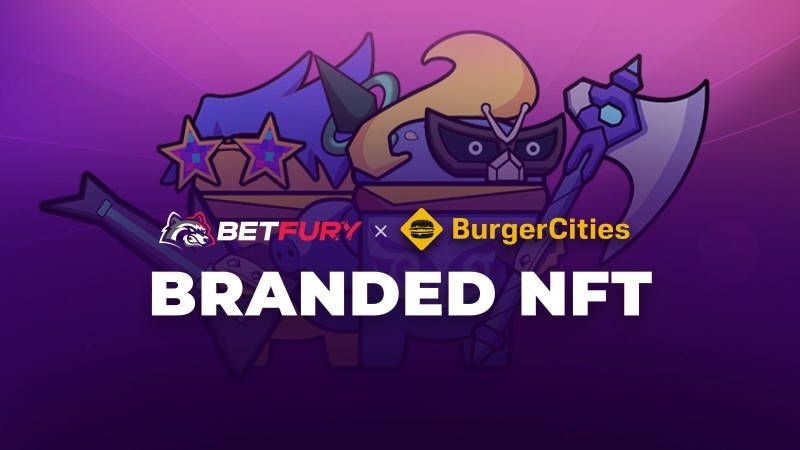 During the event on the BurgerCities platform, everyone will be able to relax at the Burger Bar, chat with friends and see the exhibition prepared by partners.
BetFury platform will become a part of the game with BetFury-related activities that organizers won't disclose. But participants will be able to find out during the gameplay.
At the end of the collaboration, BetFury will organize a giveaway where users will have a chance to win 1 of 100 branded NFTs. Their owners will receive not only unique content but also additional prizes. The platform will credit free spins and bets to the holders' balance. Rewards will be transferred automatically to users registered at BetFury.
In the future, the collaboration will bring informative AMA sessions and many other interesting features.
Additional promo codes for 20 Free Spins and Free Bet can be found on BetFury and BurgerCities social networks.
About BetFury
BetFury – an ecosystem of crypto products for entertainment and additional income.
The platform provides BFG staking APY up to 50% and 50+ cryptocurrencies for playing.
The company regularly holds events with impressive prize pools, distributes bonuses on social media, and is constantly working on earning opportunities on the platform.
About BurgerCities
BurgerCities is a one-stop MetaFi platform with a wide range of features, including its native token BURGER, a Decentralized Exchange (DEX), and Non-Fungible Tokens (NFT), which are made up of Heroes, Props, and Lands.
Social Links
Twitter: https://twitter.com/betfury_gaming
Telegram: https://t.me/betfuryofficialchannel
VIP Club: https://t.me/betfury_vip_notices
Discord: https://discord.com/invite/D2JNhSah55
YouTube: https://www.youtube.com/channel/UCTlThuhFNg6yFw8hak4upDw
TikTok: https://www.tiktok.com/@betfury.io
BitcoinTalk: https://bitcointalk.org/index.php?topic=5276159