Green blockchains are all the rave for all the right reasons. First, of, the environmental issues that Proof-of-Work (PoW) systems have given the world is one concern that has kept environmental buffs on the sidelines of the cryptocurrency revolution.
We also have the tremendous advantages that other consensus mechanisms such as Proof-of-Stake (PoS) have offered the world.  We got in touch with the team at ARCHEthic, a blockchain that is 3.6 Billion times more environmentally friendly than Bitcoin (yep you heard that right!).
They decided to answer our questions with no specific individual taking credit for the answers (as per their request)!
Here is what they had to say.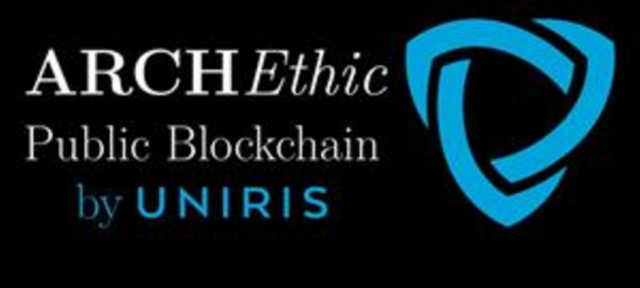 The ARCHEthic Blockchain Team
E-Crypto News:
What is the central concept behind ARCHEthic?
The central concept behind ARCHEthic is driven by fundamentals that current Blockchain players lack.

New generation blockchains have to be all about scale, speed, security and simplicity.

The leading players like Bitcoin and Ethereum work at less than 30 transactions per second (TPS) which makes scalability a concern compared to real world solutions like Mastercard/Visa or Amazon/Facebook/WhatsApp which are processing at a scale 1000 times faster, at the very minimum. Given enough nodes, ARCHEthic stands at >1 million TPS.

Decentralized systems are inherently more secure due to the whole cryptographic and P2P construct.

Their vulnerability is only associated with the fraud tolerance of the consensus mechanism they use.

Like 51% attack in case of PoW in bitcoin, PoS consensus in Ethereum or 66.67% tolerance in case of some others.

Consensus is the most powerful feature of ARCHEthic. ARCHEthic has been built from a native consensus protocol called ARCH from scratch. ARCH is able to help with scale and security with the ability to handle even 90% of malicious nodes.

ARCH stands for Atomic Rotating Commitment Heuristic where Atomic Commitment is the form of "absolute" consensus that implies 100% concordant responses for the acceptance or refusal of the transaction validation.

Heuristics is the set of algorithms, softwares and parameters that manage the entire network, allowing the network to elect in a decentralized and coordinated way the nodes in charge of validating and storing transaction chains. Rotating stands for a fully distributed network (no central or privileged roles), the nodes elected for each operation are constantly changing so that no node can predict which nodes will be elected until the transaction arrives.

In other words, ARCH makes it possible to obtain universal consensus from a small part of nodes.

This is proven using hypergeometric distribution laws.

Lastly, the blockchain ecosystem is so complex in nature that its adoption is limited to the tech-savvy segment only to this date.

ARCHEthic aims to remove all the associated complexity and adoption concerns within the existing system by keeping security, scalability and simplicity as its building parameters since the beginning.
Related:The Unique Thing about Crypto and the Blockchain:
E-Crypto News:
What makes ARCHEthic limitless?
The KPIs mentioned below make ARCHEthic limitless:

Ergonomics: a platform for all blockchain applications
Scalability: > 1 million transactions/sec
Instantaneous: < 5 sec validation time
Security: 0.0000001% risk of fraud even with 90% of malicious nodes
Sustainability: 3.6 Billion times less energy consumption than Bitcoin, 0.1% average transaction costs
E-Crypto News:
What is the general concept behind decentralized identity?
Identity is embedded in the side chain in the ARCHEthic blockchain.

This inherently makes the identity decentralized since it is distributed across the P2P network.

The identity is structurally managed in a decentralized way whether it be the access to your door, car, card payments, userid, etc…

Every identity is secured and managed in a decentralized way so that no identity is ever lost or tampered with.

The biometric technology provided alongside allows anyone to identify themselves without difficulty and without storing any biometric data.

This is an access control that is forgery-proof and without disclosure.

The biometric data from inside one of our fingers will generate several cryptographic keys that will never be disclosed and using which our digital identity will be encrypted.

Only the person capable of regenerating one of these keys will be able to decipher their digital identity and hence prove their identity.
E-Crypto News:
What are the benefits of having a decentralized identity on the ARCHEthic blockchain?
The benefits are numerous as each individual's digital persona includes several  identities, technically, these infinite numbers of identities for a specific person will be derived from his/her keychain wallet and will be based on mutual crypto authentication.

In a nutshell, all things will be automated to provide a completely transparent interaction whatever the endpoint (airport, google, car, house, wallet, etc.).
Related:ION, Microsoft's Decentralized Identity System, Launches Beta On Bitcoin Mainnet
E-Crypto News:
How does governance work on the ARCHEthic blockchain?
ARCHEthic foundation is the decision making body of ARCHEthic Public Blockchain.

The foundation is a non-profit organization whose vision is the promotion of the ARCHEthic Public Blockchain Protocol.

It considers ARCHEthic as a project – where a solid technical foundation is a key to winning the marathon race to global adoption.

Its role is to sustainably deploy resources that are under control to support the long-term success of ARCHEthic.

This long-term success will only be possible with a vibrant decentralized ecosystem.

The governance is also on-Chain since the code used by the nodes is hosted by the Blockchain itself, so the network is certain that all the nodes will immediately apply the decided updates along with the ability to test the impact of a new feature in real-time.

The source code and the 12 patents are owned by the community and our stakeholders to provide the perfect balance between the virtuous circle of Open Source and the protection against forks, allowing the network to grow and survive for centuries.
E-Crypto News:
Please, can you tell us more about your tokenomics?
The fibonacci pie chart plots will be added along with the circulation plot.
E-Crypto News:
What is the Universal Coin (UCO)?
Universal Coin (UCO) is the native token and fuel of the ARCHEthic Public Blockchain.
E-Crypto News:
Please, can you tell us about the ARCHEthic community?
ARCHEthic has a strong French and Global community of 20,000 + early believers and token holders across its platforms.

We believe in a community driven ecosystem and our community has been our strongest supporter since our early inception days.

With the Main net being live early next year, a strong marketing plan, and products in the pipeline ready to be launched, we are looking at a 5K + developer community in the time to come.

Related:Announcing the Launch of Red Platform – The First Tokenized CO2 Blockchain Offset System
E-Crypto News:
How does the ARCHEthic blockchain use 3.6 billion times less energy than the Bitcoin blockchain?
The energy consumption of a blockchain network depends on the consensus protocol used.

Bitcoin consensus protocol is HashRate based Proof of Work. Current estimates suggest that the total energy expenditure of Bitcoin has surpassed the energy consumption of nations like Switzerland and the Czech Republic.

Daily Consumption of a ArchEthic node working at 100%: 15Wh (e.g. Intel NUC i3)

Ten nodes are needed for 10 seconds to validate and replicate a transaction (however, the current figures for validation of a transaction are less than 1 second for a single node and around 100 ms for the replication).
The number of transactions on the Bitcoin network is 93 million transactions per year with an energy consumption of around 38.7 TWh/year.
The number of transactions validated by 10 nodes per year in ArchEthic network is 365.4 × 24 × 60 × 6 = 3,157,046 transactions (becoz 10 nodes are dedicated for 10 sec to validate a transaction)
The number of nodes required to handle the current yearly Bitcoin transactions is 93,000,000 ÷ 3,157,046 = 29.45 sets of 10 nodes = 29.45 × 10 = 295 nodes

"Only 295 nodes are required by ArchEthic network to cover the current performance of the Bitcoin network"

The energy consumption of ArchEthic network wrt Bitcoin network, 295 × (365.4 × 24) × 15 = 38,805 kWh/year

"This means to do the same work Bitcoin consumes 38.7 TWh/year whereas ArchEthic consumes just 38.8 MWh/year. ARCHEthic is 3.6 Billion times less energy consuming than the Bitcoin network."

ArchEthic network stands out due to its focus on data availability and on the global and decentralized spirit of proof-of-work (not the HashRate PoW).

Energy Consumption of ArchEthic Network consumes

– 3.6 Billion times less energy tha Bitcoin

– 308 million times less energy than Ethereum

– 60000 times less energy than EOS

– 0.42 Wsec  per transaction

– Equivalent to burning one tenth of a gram of sugar.
E-Crypto News:
What steps have you taken to ensure the mass adoption of the ARCHEthic blockchain?
The 2 new applications that will be built on the archethic blockchain will ensure a mass adoption apart from other activities and certification.
Decentralized Website:

Decentralized Email:

Certified to organise the Paris Olympics 2024 and other major sporting events in France through the blockchain technology. Just for the Paris Olympics 8 million people are expected to attend and through the network effect (Metcalfe's Law) of Paris Olympics 2024, the value of UCO increases exponentially.
E-Crypto News:
How can anyone buy the Universal Coin (UCO) tokens?
Anyone can buy UCO currently listed on the below exchanges
Probit, Bithumb Global, Uniswap, Zebitex and via Rubic and QuickSwap
E-Crypto News:
What are the achieved goals on the ARCEthic roadmap for 2021 & What goals do you have on the ARCHEthic roadmap for 2022?
So far, we have

successfully tested and deployed the ARCHEthic beta network.
Secured full funding in the private sale to fully fund the projects
25k+ UCO (Universal Coin) holders, the native token of ARCHEthic
25+ developer team and 40+ total team
12 international patent (US, France, China and India) Open Sourced.
20K+  community followers across Twitter, telegram, etc…

In 2022 we aim to
Full deploy the ARCHEthic network that would allow the UCO swap from ERC20, etc… to mainnet UCOs along with the mobile wallet (with UCO, nft functionality),

250K+ UCO holders

250+ developers

1M+ community followers
E-Crypto News:
Please, can you tell us how the ARCHEthic Software Development Kit (SDK) works?
Here are the 2 SDKs through which developers can interact with the ARCHEthic blockchain.

Many more SDKs are in pipeline

Tokenomics

Archethic would be one of the few listed public blockchains to announce a burn of 90% of its tokens. This number is not a marketing ploy, it is supported by the design work done to achieve selfsustenance.

More details covered here: archethic
E-Crypto News:
Please, can you tell us more about the ARCHEthic testnet? How can developers onboard the ARCHEthic testnet?
Our testnet is live and any developer can play on the testnet https://testnet.archethic.net/

Join our ecosystem by being a part of our community on telegram and on Twitter where we are rapidly growing.
Related:Opinion Ed: Adopting Blockchain Shouldn't be Painful for Users
E-Crypto News:
Where do you see the ARCHEthic ecosystem in the next decade?
ARCHEthic will redefine the beginning of the Web 3 era with its decentralized, community-governed ethos and the advanced modern functionality of technology and digital identity blend together.

Both the application, decentralized Web and eMail will be hosting millions of users and billions of transactions along with other dapps using the blockchain platform.