Being the largest financial market in the world, with trillions of dollars traded every day, the FX market is also one of the most competitive markets today. In the FX market, thus, getting the fundamentals right is the foremost requirement for a novice trader. From searching for forex brokers for beginners to deciding which strategy might be the most profitable for you, there are certain factors to consider before initiating a trade for the first time. In order to get a comprehensive understanding of the market to get started successfully, here are some pointers that you might want to take into account.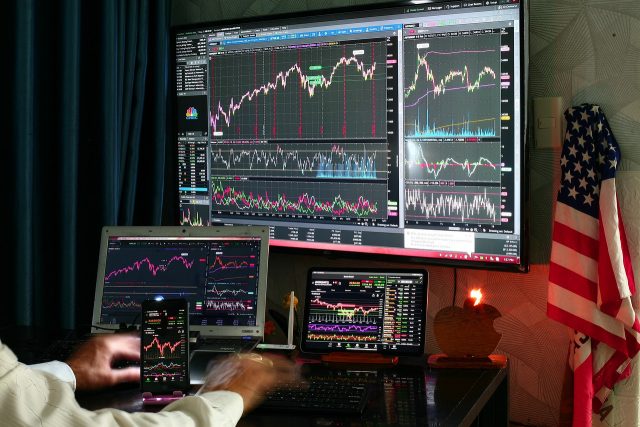 1. Determine your financial objectives and limitations
Determining your specific financial requirements and objectives is the first step to start with this highly lucrative market. Since trading in FX comes with a certain degree of risks due to the constant volatility of the market, deciding your risk appetite and how much you can afford to lose is crucial. In order to determine your risk appetite, understanding the ins and outs of the market is necessary to strategize effectively and achieve a successful trading career in FX.
2. Conduct proper research
After considering what to expect from the FX market and how much you can afford to invest, the next step would be researching the different aspects of the market. This includes searching for the appropriate broker to choose the currencies. Invest your time and effort to grasp how the market works, various common terminologies, and potential investments. You may also use copy trading strategies to evaluate the best possible investment after considering the value proposition of the possible investments.
3. Try starting with minimum investment
When you are just setting your foot in the FX market, it is advisable to start with a small amount of investment and maintain low leverage. Striving for a higher chance of conducting a profitable trade while keeping low leverage is what successful traders prefer and advice since trading with high leverage at first might end up being too risky for beginners. Moreover, as a novice trader, try focusing on one currency at first will help you keep things simple which will give you the opportunity to gain a better understanding of the market conditions.
4. Choose the right strategy
There are multiple strategies prevalent in the FX market, which are completely different from each other yet profitable based on the trader's requirements and goals. Choosing the right strategy is perhaps the most critical aspect of making a successful trading career since it directly corresponds with the approach you are sticking by. However, when determining the correct strategy, make sure you have done enough testing on a demo or live account to ensure its efficacy and profitability.
5. Opting for a reliable broker
With the growing popularity of forex trading among traders, the market has been saturated with numerous forex brokers – both reliable and scams. For beginners, choosing the right platform is critical since there are multiple services provided by a broker that can directly influence your trading journey and the rate of success.
Make sure you opt for a brokerage firm that is user-friendly, offers sufficient educational resources, is regulated, and has the adequate speed to open and exit a position. However, it is important to check the authenticity of the broker to prevent yourself from getting into any sort of scam. Verifying their registration with the major regulatory bodies as well as going through their website and user reviews can be beneficial in such scenarios.
6. Prefer diversification
In order to minimize the risk potential, having a diversified portfolio is preferred among experienced traders. Since there are diverse currencies accessible in the market – each of them is different in terms of volatility, keeping a diversified portfolio facilitates minimizing the losses and helps you sustain as a successful trader in the market.
7. Keeping a track of your performance
Irrespective of the profitability of a trade, it is critical that you track the performance of each one along with every trading judgment and what influenced that specific decision. Tracking your performance consistently will help you get a clearer understanding of the strategies you are implementing in order to make adjustments for better results.
8. Conclusion
Starting a successful forex trading career requires adequate knowledge, a sound strategy, a reputable broker along with the other factors mentioned above.