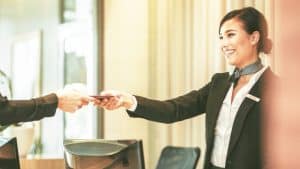 700,000 Expedia Hotels Can Now Be Paid With Cryptocurrencies via Travala
More than 700,000 Expedia Group hotels and accommodations are now available via crypto-friendly travel booking platform Travala. Bookings can be paid with more than 30 cryptocurrencies, including bitcoin. Despite covid-19, Travala saw a 170% increase in booking revenue from its … read more.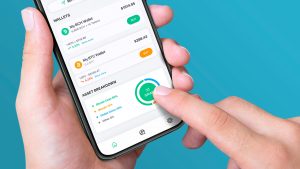 Bitcoin.com Wallet Launches New Portfolio Breakdown and Stablecoin Swap Features
With over 11 Million Bitcoin.com Wallets created, we're building new features our users need most in order to enjoy the best possible cryptocurrency experience. Our wallet's latest features now provide seamless swaps between bitcoin (BTC), bitcoin cash (BCH), and the … read more.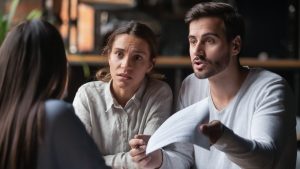 Renters Threaten US Real Estate Market, 20 Million Americans Face Eviction
The aftermath of the coronavirus-provoked business shutdowns in the United States caused a number of market observers to focus on the U.S. real estate and rental markets. As the federal moratorium on evictions reaches its expiry, a recent Aspen Institute … read more.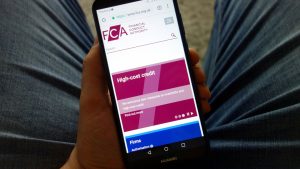 Crypto Facilities Gets FCA Nod to Set up Crypto Futures Venue
Crypto Facilities, a subsidiary of Kraken cryptocurrency exchange, has obtained a Multilateral Trading Facility (MTF) license from the UK's Financial Conduct Authority (FCA).An MTF is a European regulatory term for a self-regulated financial trading venue. MTFs are an alternative to … read more.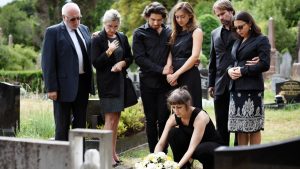 About 90% of Bitcoin Investors Worried About Fate of Their Assets After Death: Study
Nearly 90% of cryptocurrency investors worry about what will happen to their assets after they die, but few plan appropriately. Younger investors are particularly culpable, barely thinking beyond their own lives. According to a new study by the Cremation Institute, … read more.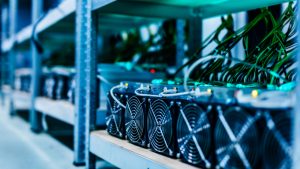 Venezuela Seizes 315 Bitcoin Mining Rigs: Miners Discuss Illegal Confiscation, Police Extortion
The Venezuelan military has seized 315 Bitmain Antminer S9 bitcoin mining rigs it claims are not properly registered to operate in the country. Although cryptocurrency mining is legal in Venezuela, miners say they have been unfairly treated, citing illegal seizures … read more.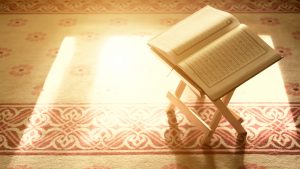 Shariah Council Permits Cryptocurrency Investing and Trading
The Shariah Advisory Council of Malaysia's securities commission has advised that it is permissible to invest and trade cryptocurrencies on registered crypto exchanges. About 60% of the country's population are Muslims, many of whom have been reluctant to trade crypto … read more.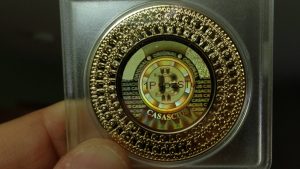 $424 Million and Numismatic Value: There's Only 20,000 Casascius Physical Bitcoins Left Unspent
For many years now physical bitcoins have been a very popular trend, but one specific type called the Casascius physical bitcoin collection has intrigued people for years. Last December, someone redeemed a 100 BTC Casascius bar and since then 560 … read more.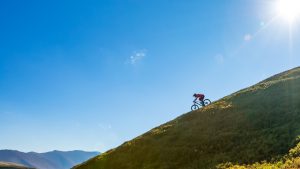 Bitcoin Prize For Winners Of South Africa Mountain Bike Race
About 150 mountain bikers will compete at this year's edition of the Munga MTB race in South Africa. The race will commence in the first week of December. The top three finishers in each category will share the 1.5 bitcoin … read more.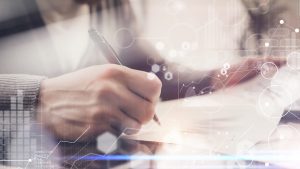 Bitcoin Script and Onchain Contracts: Two High-Level Programming Languages for Bitcoin Cash
Last May, the software developer and creator of revoke.cash, Rosco Kalis, released Cashscript version 0.4 that included a number of optimizations. Cashscript's new website highlights the high-level language that "offers a strong abstraction layer over Bitcoin Cash' native virtual machine, … read more.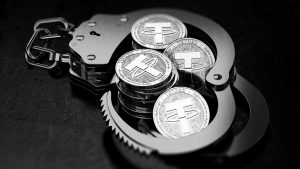 Tether Freezes Millions of Dollars USDT in 40 Addresses Amid Regulatory Pressure
Stablecoin issuer Tether has blacklisted 40 Ethereum addresses holding millions of dollars of the tether cryptocurrency, 24 of which were banned this year. This finding follows the Centre Consortium taking a similar action due to a request by law enforcement. … read more.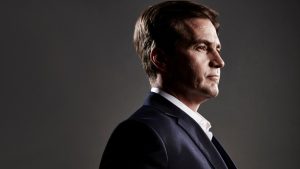 Deposition of Craig Wright's Wife Shows Little Understanding of Bitcoin Private Keys
According to a court filing on June 30, the Kleiman v. Wright case has postponed the jury trial until October 13 in the Miami Division courthouse. Meanwhile, a deposition stemming from Craig Wright's wife, Ramona Watts, shows that she has … read more.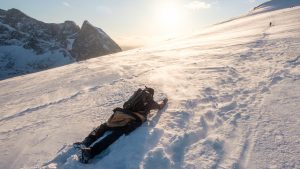 Bitcoin Difficulty Touches All-Time High, 120 Exahash of Hashpower Remains Strong
The network difficulty for the Bitcoin network spiked over 9.8% on Monday bringing the difficulty to its highest point ever. The record high of 17.35 trillion makes it much harder for bitcoin miners to profit. However, the overall Bitcoin network … read more.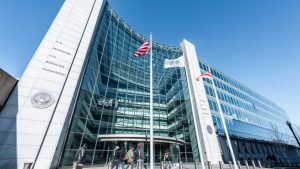 Abra Crypto App Charged by SEC for Transactions Affecting Thousands of US Stock and ETF Purchases
Abra cryptocurrency app has been charged by two U.S. regulators: the Securities and Exchange Commission (SEC) and the Commodity Futures Trading Commission (CFTC). The company has agreed to cease-and-desist orders as well as fines. The SEC says Abra's employees "effected … read more.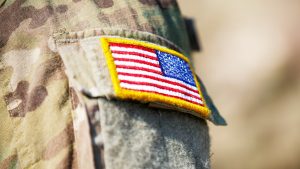 US Army Requests Information on Tools to Track Cryptocurrency Transactions
The U.S. Department of Defense and the U.S. Army have requested information on web-based cryptocurrency tracking tools. The tools must enable U.S. government agencies worldwide to conduct in-depth investigations into the source of crypto transactions and provide multi-currency analysis from … read more.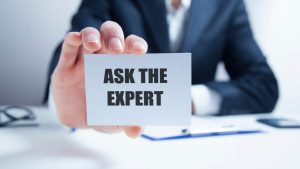 A Panel of Experts See Bitcoin Averaging $12,948 by Year End
A panel of experts is predicting the price of bitcoin will rise to $10,337 by September before adding a further $2,611 to end the year at $12,948. The findings are drawn from a Finder Cryptocurrency Predictions Report for July 2020 … read more.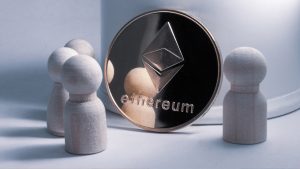 Aggregate ERC20 Market Cap Outpaces Valuation of ETH in Circulation by $2 Billion
Data now shows that the aggregate market valuation for all the ERC20 tokens in existence has surpassed the market capitalization of Ethereum's native coins. According to data, the net worth of the ERC20 token ecosystem is roughly $2.5 billion larger … read more.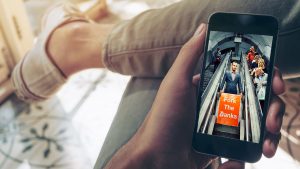 Covid-19 Stimulus: Banks Will Gain $18 Billion in Fees for Processing PPP Relief Loans
The world's banking cartel will gather $18 billion in fees for facilitating the settlement of small business Paycheck Protection Program (PPP) relief loans leveraged during the Covid-19 pandemic. The $640 billion in PPP relief loans stem from the CARES Act … read more.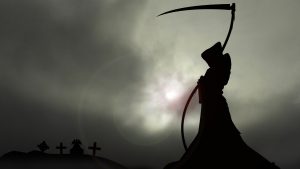 Survey: 60% of Bitcoin Investors Will Die With Their BTC If Price Stays Below $10,000
About 60% of bitcoin investors are willing to hold their coins until they die if the price fails to breach the key $10,000 level. Now that's according to a Twitter poll by Peter Schiff. The gold-bug asked bitcoin 'hodlers': "How … read more.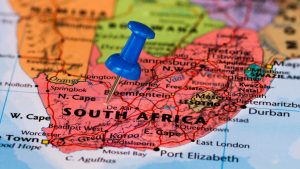 South Africa Proposes New Rules to Regulate Cryptocurrencies, Seeks Alignment With FATF Standards
South Africa is proposing new rules around crypto-asset service providers (CASP) as it seeks to align regulations with standards of the Financial Action Task Force (FATF). The proposed rules are part of amendments to the Financial Intelligence Centre Act (FICA) … read more.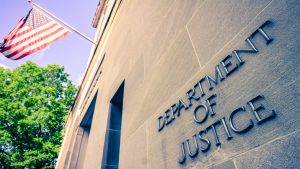 Investor Charged in US After Obtaining Covid-19 Relief Loan to Trade Cryptocurrency
The U.S. has charged an investor after he obtained two loans worth over $1.1 million from the Paycheck Protection Program (PPP) intended for covid-19 relief and used some of the money to invest in cryptocurrency. He was taken into custody … read more.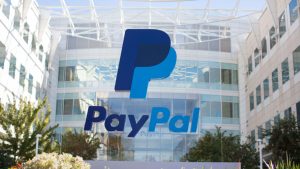 Paypal Developing Cryptocurrency Capabilities, Letter to European Commission Confirms
Paypal has confirmed that it has been developing cryptocurrency capabilities in a letter the company sent to the European Commission regarding the EU framework for cryptocurrency markets. Recently, Paypal and Venmo were rumored to soon allow users to buy and … read more.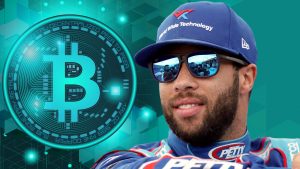 Popular NASCAR Driver Bubba Wallace Will Sport the Bitcoin Logo While Racing
NASCAR driver Darrell "Bubba" Wallace will be sporting a bitcoin logo on his car and uniform during upcoming races. Twitter and Cash App founder, Jack Dorsey, tweeted a few pictures that revealed the new sponsorship, as he displayed the bitcoin … read more.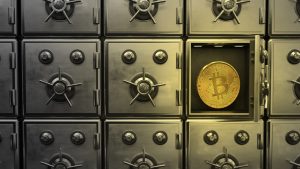 Fidelity Digital Assets to Hold Bitcoin Private Keys for Kingdom Trust Clients
The enterprise-grade bitcoin custody and crypto management service, Fidelity Digital Assets has revealed a recent partnership with the firm Kingdom Trust. The new alliance provides individual retirees with the ability to safeguard their bitcoin private keys alongside self-directed IRAs. The … read more.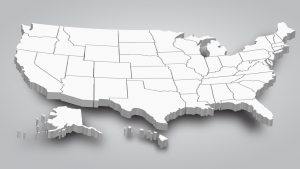 European Digital Bank Revolut Expands Bitcoin Trading Services to 49 US States
British digital bank Revolut said Wednesday that it will start offering its cryptocurrency trading services in the U.S. Users in 49 U.S. states, excluding Tennesee, can now buy and sell bitcoin (BTC) and ethereum (ETH) through the Revolut app, it … read more.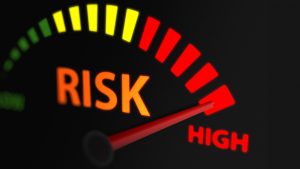 Study: Exchanges Accepted $1.3 Billion in Bitcoin Stemming from 'High-Risk Addresses'
A recently published report from the research and analysis firm Peckshield indicates that during the last two quarters of 2020, cryptocurrency exchanges accepted 147,000 BTC ($1.3 billion) from high-risk addresses. During the last few years, blockchain research and surveillance firms … read more.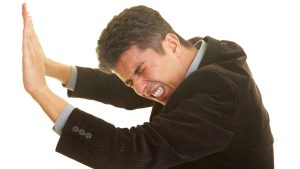 South African Bitcoin Investment Company Pushes Back Against Texas Scam Allegations
Mirror Trading International (MTI), a South African bitcoin investment company at the center of a cease and desist order issued by the Texas State Securities Board (TSSB), is pushing back allegations that it is running a Ponzi scheme or a … read more.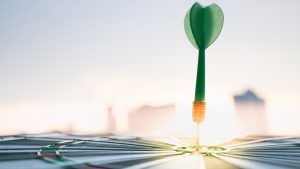 Grayscale Crypto Investments Add Nearly $1 Billion in Q2 — Bitcoin Trust Posts Record Quarter
Grayscale Investments has posted a record quarterly performance, having added almost $1 billion, which nearly doubled its previous quarterly high. 84% of the investments were from institutional investors. The cumulative investment across all of its crypto products has reached $2.6 … read more.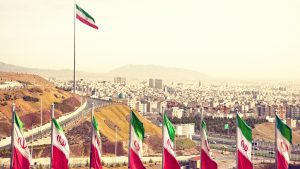 Iran Licenses 14 Bitcoin Mining Farms, Cuts Electricity Tariff up to 47% for Miners
Iran has reportedly issued permits for 14 bitcoin mining farms and will cut up to 47% off of the electricity tariff in order to support authorized cryptocurrency mining centers. Crypto miners will soon have to register with the government. Iran … read more.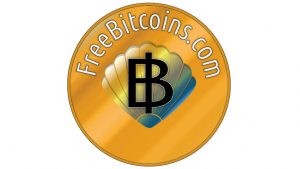 FreeBitcoins.com is Open Again With Three Helpful Tools for New and Old Cryptocurrency Users
"FreeBitcoins.com" is proud to announce that they are now open. FreeBitcoins.com was initially registered in 2010 when Bitcoin was trading for under 25 cents. FreeBitcoins goal is to be helpful not only for new 2020 users but also for 2010 … read more.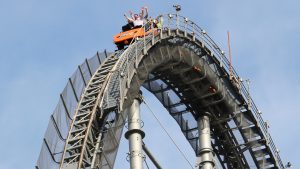 Market Outlook: Crypto Economy Sheds $10B Overnight, Exchange Inflow and Sell Pressure Rises
The overall market capitalization of all 5,700+ cryptocurrencies in existence lost around $10 billion during the overnight trading sessions. Most crypto assets have lost 2-5% in value during the last 12 hours, and a number of speculators blame the recent … read more.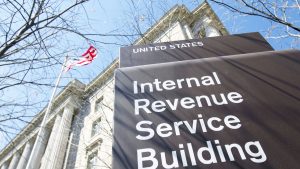 Bitcoin Investor Sues IRS for Unlawful Seizure of Financial Records at 3 Crypto Exchanges
Bitcoin investor Jim Harper has sued the U.S. Internal Revenue Service (IRS), its commissioner, and a number of federal agents. He alleged that they unlawfully seized his private financial information from three cryptocurrency exchanges. Bitcoin Investor vs. IRS Bitcoin investor … read more.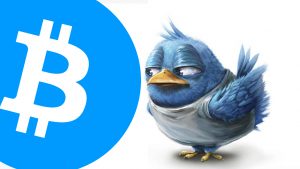 The Twitter Hack Fiasco: Compromised Internal Tool, Paid Insiders, Direct Message Fears
On Wednesday, a large number of Twitter accounts were compromised and the hackers used the accounts to tweet about a bitcoin doubling scam. According to multiple reports, a Twitter employee was paid to give the hackers an internal tool that … read more.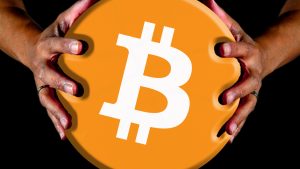 Bitcoin Investors Unfazed By Great Twitter Hack, as Volatility Remains Stable
Bitcoin traders seem unfazed by the massive Twitter hack on Wednesday, as the price of the top cryptocurrency has largely remained steady. Prominent U.S. figures including billionaires Bill Gates, Elon Musk, and Jeff Bezos were targeted by hackers in an … read more.