5G is a revolutionary technology that many believe will solve some of the previous challenging clouding the internet. In a world where speedily-evolving technology is creating many new attack avenues for exploitation by cybercriminals, fraud prevention and protection have taken center stage.
The coronavirus pandemic has just made it worse, with the United States Federal Trade Commission receiving over 223,000 Covid-related online scam and fraud claims as of October 21, 2020.
For the firms that are trying to remain in the black; particularly the communication service providers (CSPs) and all their networks of vendors; combating fraud has become a primary priority and a fight that has become quite challenging with the entry of 5G.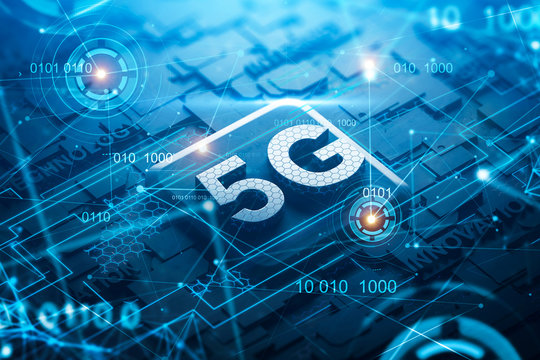 The entry of 5G was a welcomed arrival by all of the firms that wanted their applications to capitalize on huge volumes of complex data and to run fast and efficiently. Nonetheless, this new technology has brought with it a fair share of cyberattack risks.
Reports indicate that the cost of fraud to CSPs in 2017 reached almost $30 billion and analysts believe that 5G might make that number considerably large.
5G, IoT, And Telco Fraud
When taking into context the potential power of 5G, it is advisable to think about it with the Internet of Things (IoT) in mind. The challenge is not quite the fifth generation of the mobile network and its growing capabilities to support one million devices per square kilometer; it is the proliferation of IoT-based networks and devices that will utilize 5G in communicating with one another.
Notably, the 4G network supports 100,000 devices per square kilometer. This increase in the total number of connected devices and sensors will create many new channels to capitalize on data and intelligence that surrounds data. But, the additional deployed devices also offer a bigger attack surface for the cybercriminals to hijack IoT devices and execute DDoS attacks, like the case of the infamous 2016 Dyn cyberattack.
IoT devices are mostly hacked into with excessive frequency to launch DDoS attacks and make illegal purchases. New types of fraud are emerging around SIM cards although hackers still exploit the old strategies to steal billions of dollars every year.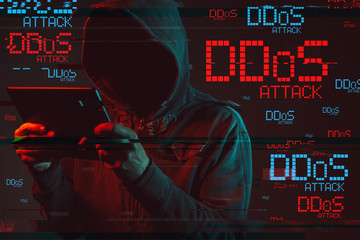 In the case of 'SIM boxing,' criminals use SIM cards to mask international calls to make them appear domestic which has become a major problem in the telco sector. The fraudsters pose as legitimate middlemen but route calls across borders and onto 'SIM boxes'. These boxes are designed to operate as a collection of local cell phones.
As a result of these activities, operators lose millions in revenue every year from missing international calls. Furthermore, governments lose tax revenue while the end-users get inferior services. A whole ecosystem has evolved to support these fraudulent activities, with largely sophisticated software getting used to avoid detection. Moreover, the fraudsters change their behavior speedily to respond to any countermeasures that are developed.
Criminals have also turned to eSIMs. These are embedded SIM cards that replace the physical SIM cards in cellular phones. While these eSIMS support easy provisioning and connectivity, they also present a new method for hackers to steal and even misuse IoT network data.
How To Combat Fraud In The 5G Space
In-event detection and prevention are mainly effective and desirable than post-event reconciliation when it comes to fraud. If the fraud has already happened, the CSP and the subscriber has already incurred the costs and the involved revenue has already been lost to the criminals.
But, at the levels, scale, and speed of 5G, in-event criminal activity detection and prevention is more challenging. In general, traditional fraud detection and prevention methods implemented by CSPs will not work in the 5G era.
Enterprises need a data management platform that can absorb data from many channels at near-zero latency and automatically apply thousands of the 'machine-learned' rules in real-time to prevent fraud. The waiting time is under 10 milliseconds.
To combat fraud at the speeds that 5G and IoT support, enterprises should drive intelligent decisions in real-time while these events happen. The firms that manage to do that will be at the top of their game in combating the existing fraud and emerging types of fraud.
Latency Is The Final Frontier
All this comes down to latency coupled with modern technology's acceleration of data transmission speeds to the extent that even 30 milliseconds, which was seen as the holy grail of latency, will be considered too slow. The slower your firm's tech is to react to any incident, the easier it will be breached and manipulated by the cybercriminals.
The ability to make instant, in-event decisions based on complex streaming data is rapidly becoming mandatory for any enterprise that hopes to proactively neutralize fraud instead of paying for it reactively. It means that most businesses will need to redesign their stacks entirely. Also, they will have to rethink and restrategize their database capabilities to ensure that they work efficiently.
When addressing a $32.7 billion problem, a powerful and highly effective database created for 5G is not just a nice-to-have functionality anymore. Notably, the same database technology that will thwart fraudulent activities in the 5G space will also support 5G monetization. That is a great capability that users can literally bank on.
5G Technology To Speed Game Growth
2020, had some bad bits but it got game as well. Between April and September, downloads of mobile games across the app stores ranged around a billion weekly, according to app analytics firm App Annie. China and the United States increased global downloads to 14 billion from July to September.
In that context, five games raked in at least $1 billion in 2020. Tencent's PUBG Mobile is at the top combining with its Chinese localization Game for Peace raked in a staggering $2.6 billion this year.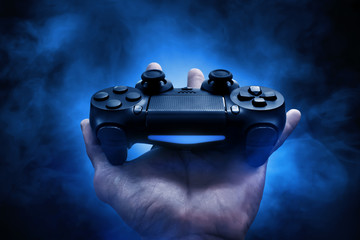 Pandemic-induced lockdowns made gaming mainstream. Four out of five Americans admitting that they have played a video game in the past six months, according to data from NPD Group.
Notably, the simple and intuitive games did best. Growth was most significant among 12- to 30-year-olds and that left behind social media for more interactive experiences. Nonetheless, the slightly grayer gamers aged 55 to 64 are also playing 48%  more than they did in 2019.
More Mobile Games
After an incredible 2020, many now wonder where gaming will go in 2021. Omdia's games research analyst Louise Shorthouse says:
"It's more than likely some of the "mobile gaming habits established during the pandemic will persist."
If the app store is not yet down cold, it is already fragmenting. Huawei is moving its stall out just like the maker of Fortnite, Epic Games. They are even planning to offer the app developers a big chunk of revenue, trying to tempt them over. Furthermore, the pressure from regulators on Google and Apple may change how they give payments to developers as well.
5G will play a major role in the Asia-Pacific region that is expected to generate the most subscribers in the short term. Mobile gaming is expected to benefit from 5G's low latency and high speeds. Games publishers now aim to introduce their console and PC-based intellectual property to smartphones.
Activision's Call of Duty: Mobile is the first western-focused console franchise to offer an optimized mobile offering that launched in late 2019. It spent 2020 gaining a place among the highest-grossing and most downloaded game titles in the US and emerging markets like Brazil and India.
Candy Crush
The less-established and grayer gamers have interest in brain training and board games. Traditional games can get redesigned for educational and brain training purposes. While Western audiences plump for games like Candy Crush, Asians appear to prefer multiplayer roleplaying games.
The simple puzzle, simulation, and match-3 games seem to be outgrowths from social networking. In that context, mobile games have been major winners this year. However, with the rise of 5G, more app store platforms, and nontraditional gamers, all eyes now focus on the next 2021 level.