Hackers have stepped up their activities during the COVID-19 crisis as more business shift their services online aiming to remain afloat. On August 6 reports emerged that the DoppelPaymer gang deployed a ransomware attack that targeted Boyce Technologies, a ventilator manufacturer.
This FDA-approved Coronavirus ventilator manufacturer was compromised by the DoppelPaymer hackers who threaten to leak data from the firm. E-Crypto News has scrutinized the DoppelPaymer blog where this gang lists example files of the data that they steal during an attack. This list includes assignment forms, sales orders, purchase orders, and much more.
They threaten that they will disclose more information in the coming week through the website if Boyce Technologies does not send to them an undisclosed crypto ransom payments.
Boyce is famous for its efforts in designing and manufacturing FDA-approved low-cost ventilators. It managed to do that within 30 days during the first months of the health crisis amid massive demand for the machines in most New York hospitals. Before the attack, the company was making at least 300 units daily with the help of robots designed and built by the company.
Speaking to reporters, Brett Callow, Emsisoft malware lab's threat analyst, and ransomware expert sounded a warning. He said that the attacks on medical testing labs, hospitals, and medical device manufacturers may cost a lot of money and lives. He adds:
"Unfortunately, ransomware will continue to be a problem for as long as ransoms continue to be paid, and this is something organizations should keep this in mind. If they choose to pay, they're helping to ensure that other organizations will be hit in the future, and those organizations maybe ones that provide critically important services."
Today, Boyce Technologies is yet to issue an official statement addressing this ransomware attack. It is also still unclear to what extent the attack has affected the firm's operations.

Microsoft's security team discovered more information about DoppelPaymer as ransomware deployed in human-operated attacks. This gang uses brute force against its victim's systems management server. They targeted the healthcare industry amid the coronavirus crisis.
"Cybercrime is already professionalized" Heimdal Security CEO Says
Morten Kjaersgaard, HeimdalTM Security chief executive, said that cybercrime is already a profession. Hackers are demanding crypto payments since they are hardly traceable. In an exclusive interview, Morten said that tracking developments in the cybercrime industry Can Bitcoin Be Hacked? will be a major trend in the coming years.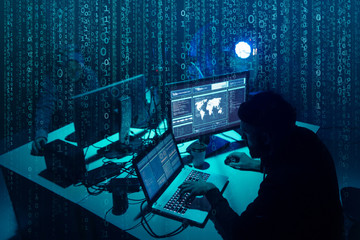 In that interview, the CEO highlighted the importance of incorporating cybersecurity in the modern education curriculum. As cybersecurity undergoes massive regulatory changes worldwide, Morten said that his firm is well-positioned to adapt to the changing environment.
The pandemic has impacted HeimdalTM Security positively and the company was called up to help in simplifying the remote management of devices. Morten said that financial institutions are more vulnerable to attacks.
"Financial resources and Intellectual property are the cornerstones of any individual or company. I think the Garmin case from this past week, also really shows that – or the Chinese attacks to get COVID research extracted. We have targeted this vertical with a suite that helps customers prevent attackers from exfiltration of financial means or intellectual property by building a heavily layered security offering."
How To Avoid Attacks
Everyone should be aware that they need to do something about cybersecurity. But the problem is what every individual should do. With cybercrimes professionalized, businesses should keep their software up to date, restrict what users can do, and scan for incoming and executed files.
On the other hand, consumers should keep their software up to date, avoid clicking on anything that they do not trust, and run a decent AV and DNS filter. Users should try to look at the attackers' point of view to find solutions that will help them avoid falling victim to the cyberattacks.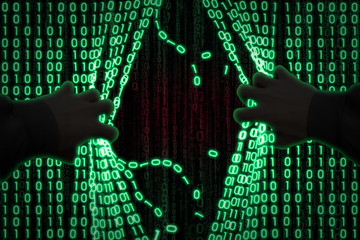 Today, hackers are trying to optimize, automate, and increase their return on investment. Once users understand how they interact and evolve their business, they can preempt and implement the essential technology barriers. Morten said:
"At the moment, we know that cybercrime is already professionalized, as we anticipated a few years ago it would be – now they are in the fine-tuning game, so we tracking what the developments are in that area."
With the right information, users and businesses can avoid losing their money and crypto to hackers and gangs like DoppelPaymer.