Recent tweets by Elon Musk about Bitcoin, Dogecoin, and Ethereum might have reawakened the crypto market. Accounts of people who made enormous profits from crypto trading have also drawn many people into the world of cryptocurrency. Despite the recent price dip and uncertainty in the general market, cryptocurrency is still a hot and trending topic worldwide.
Unfortunately, unlike other businesses, navigating the cryptocurrency realm is quite challenging for beginners and experts alike. Beginners interested in crypto investments should be wary of the following mistakes.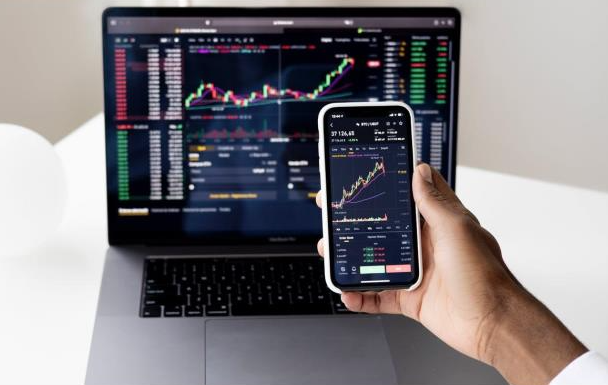 1. Not Choosing the Best Crypto Trading Platform
Before you start trading, you should select and sign up with a cryptocurrency trading and exchange platform. Unfortunately, most people start making mistakes from this first
step. The increasing popularity of cryptocurrency led to a significant surge in exchange platforms, making it hard for beginners to make the right choice. While there are many things to consider, below are the basics of choosing a good exchange platform. A good platform should;
· Be simple and user-friendly
· Offer several cryptocurrency options to trade with
· Charge low fees
· Allow users to buy crypto coins with local currencies
· Assure of platform security and authenticity
· Feature insightful and educational content to help beginners
· Have a reliable customer support
· Integrate other essential trading features
Like other digital platforms, security is crucial, charging low fees is cost-saving, and reliable customer support is important for guidance. Compared to many other platforms, Netcoins is an excellent choice that meets all these requirements.
2. Investing What You Can't Afford to Lose
Cryptocurrency is a volatile market with unexpected price changes. Like any other business, you shouldn't invest money that you can't afford to lose. No one invests to lose, but remember that cryptocurrencies are highly volatile, and amazing gains often go hand in hand with the risk of major losses. Low market caps have higher volatility and associated risks.
Interestingly, even safe crypto coins, such as Bitcoin and Ethereum prices, can drop 60% to 70%. For instance, looking at the history of Bitcoin prices, it surpassed its all-time high in October 2017 and doubled to $10,000 in November. However, come April 2018, the Bitcoin prices plunged, leveling at $3500. However, it has since experienced a new life.
Crypto coins prices can drop by 90% with market changes, and some may never recover. You should be prepared to keep your coins for three to five years and ride through
rough market changes. In the worst-case scenario, you should be prepared to lose the vast majority of all of your investments if something goes wrong.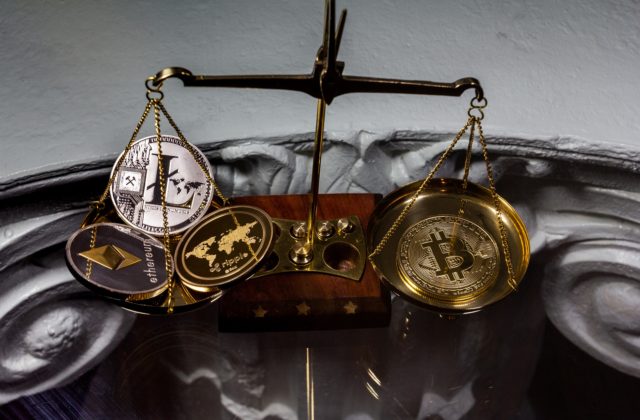 3. Investing in Random Crypto Coins
Like any other business venture, you won't succeed without investing in promising cryptocurrencies. Generally, you should invest in cryptocurrencies with the following features:
· Has unique functionality or utility in the crypto ecosystem
· Developed by a reputable team
· Backed by a diverse supporting community that readily adopts its use case
· Has a clear road map for future growth
· It has a clear and detailed whitepaper
With hundreds of cryptocurrencies available on the market currently, you should choose the best crypto coins to invest in based on these factors. Generally, your investment of choice should possess unique functionality and improve on already-existing technology. A cryptocurrency should be able to solve real-world problems for it to succeed.
Apart from the crypto coin price, you should consider other crucial factors when evaluating a coin to invest in. Take a close analysis of the market cap, the coin's past exchange record, trade volume, and corporate partners. Ensuring that the coin is supported by reliable and reputable partners saves you from investing in popular coins that never get off the ground.
4. Failing to Diversify Your Investment Portfolio
Spreading your investment in cryptocurrency and other investments is a good way of reducing risk while maximizing potential profits. This is way better than investing in one coin, as the chances of all crypto coins crashing simultaneously are slim. You should develop a diversified investment strategy tailored to suit your risk tolerance, trading style, and goals.
Crypto experts recommend investing in a blend of established or stable cryptocurrencies and small to medium-sized (according to market cap) crypto coins. For this, adhere to the 80/20 rule between large and medium/small coins. By following this investment rule,
you can make satisfactory profits from the unexpected surge in the price of small/medium coins while maintaining a large percentage of your investments in stable coins.
A great example of a diversified crypto investment portfolio is putting 40% of your crypto investments on Bitcoin, 30% on other leading coins, such as Litecoin, Monero, and Dash, 20% on Ethereum, and 10% on small coins per market cap, such as FMG and TVK. While doing this, you should avoid spreading your investment portfolio excessively over many coins. Most beginners invest small amounts on various small-cap altcoins instead of focusing on large, established coins.
5. Trading Cryptocurrency Based on FOMO
The crypto market is highly volatile, and significant gains come with high risks. While you can't accurately time the market when buying or selling, you should observe some patterns to maximize your profits and minimize losses.
Fear of missing out often affects those who want to capitalize on limited-time opportunities and profits associated with such opportunities. Beginners can sell their coins too early or buy when prices are quite high, as they feel that they are missing out on the astronomical surge in prices. Novice investors can also invest in crypto scams popularized by hype and false promises.
While avoiding FOMO is difficult, you can mitigate it by creating a trading strategy with rules that limit allowable profits and losses for each coin. Following your game plan, especially when market volatility is high, is an important skill. Keep in mind that new trading opportunities in the crypto world arise every day.
Conclusion
While it promises good returns, venturing into the cryptocurrency realm successfully is daunting. As a beginner, you should tread carefully, research thoroughly, and trade on reliable platforms. Additionally, don't focus on the price of coins and prioritize your security to keep your coins safe.