With so many NFT apps, it can be tough to know which one is right for you. But don't worry, we've rounded up the 5 best NFT apps for trading & minting! 
NFTs (non-fungible tokens) has rapidly become one of the hottest trends in the world of digital assets. From collecting digital art to trading virtual land, NFTs are revolutionizing how people interact with digital goods and services.
In the age of digital assets, NFT apps provide an innovative platform to buy and sell unique digital items that are scarce. These apps simplify the process of trading cryptocurrencies and other digital assets by providing users with a secure marketplace to transact without third-party interference.
However, creating NFTs is complicated, involving programmers, managers, Agile software development, and more. NFT apps help creators by offering tools to build, mint, and manage their tokens. For traders, NFT apps provide a secure and efficient way to purchase digital assets that are extremely rare in the market. This blog post will list the best NFT apps for trading and minting.
Marketplace Hosting by OpenSea
OpenSea is one of the leading NFT marketplaces, providing users with a platform to buy, sell, and trade NFTs. The platform allows creators to mint their own NFTs and list them for sale on the marketplace while also providing buyers with an extensive selection of NFTs.
One of the key features of OpenSea is its "marketplace hosting" service, which enables users to create their NFT marketplace using OpenSea's technology. It allows creators, artists, and businesses to have greater control over the sale of their NFTs and to customize the buying experience for their customers.
Using OpenSea's marketplace hosting service, users can create their own branded NFT marketplace, complete with a custom domain name and personalized design. They can also set their fees and commission rates and have access to a suite of analytics tools to track sales and performance. This platform doesn't charge listing fees and has no minimums or maximums for selling NFTs. It only charges 2.5% of the total purchase price for each transaction.
OKX with High-Profile Collections
OKX is another popular NFT marketplace, offering users a selection of digital art, sports memorabilia, and collectible items. This platform is completely decentralized and allows users to buy, sell, and trade NFTs without any middlemen or third-party interference.
OKX has some of the highest-profile NFT collections, including works from famous artists and musicians. This platform also offers a suite of tools for creators to mint their tokens and comprehensive analytics to track user engagement and sales performance.
OKX has grown within 18 months and has become the go-to platform for buying and selling high-profile digital items. It offers low trading fees, no listing fees, and fast settlement of transactions.
OKX has partnered with several leading blockchain networks to offer users access to a wider range of NFTs. It is one of the few platforms that support Ethereum, Bitcoin, NEO, EOS, Binance Smart Chain (BSC), Flow Blockchain, and other major networks. It makes it easy for buyers to find the right NFTs without switching between different networks.
Huge Asset Selection by Launchpad
Launchpad is one of the latest NFT marketplaces that has gained traction in a short amount of time. This platform provides an extensive selection of digital art and other collectible items, with some of the most impressive sales figures in the industry.
Launchpad prides itself on its huge asset selection and makes it easy for buyers to find the right NFTs. It also offers a wide range of tools for creators to mint their tokens, including an intuitive token creation wizard that walks users through all the steps involved. It supports various NFT types, including collectibles, music, games, and art.
Launchpad also has an advanced analytics dashboard that provides detailed insights into user engagement and sales performance. It offers low transaction fees and no listing fees, making it an ideal platform for creators and traders.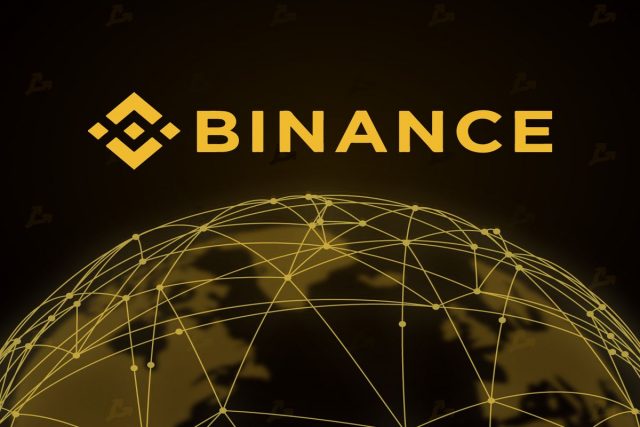 Binance is well-known for its cryptocurrency exchange platform but offers an NFT marketplace. This platform provides users with a global marketplace to buy, sell, and trade digital art and other collectibles. The marketplace of Binance NFT offers a comprehensive selection of digital art, music, and gaming items. It also allows users to create tokens and mint them on the Binance blockchain. It is one of the few platforms that offers a suite of tools for creating and selling NFTs.
Binance NFT has some of the lowest fees in the industry, with no listing fees and only a 1% trading fee. It also offers fast settlement of transactions, making it a great choice for traders and creators alike. Moreover, its mobile app makes it easy for users to monitor and manage their NFT portfolios. To create a mobile app like Binance, you need to know where to host the mobile app backend and how to develop the mobile app front. The best way would be to hire a professional mobile app development company to help you with the entire process.
Multi-Chain Support by Crypto.com
Crypto.com is a payment platform that has recently launched its NFT marketplace. This platform offers a wide range of digital art, music, and gaming items and access to various blockchain networks. It is also a great platform to invest in metaverse tokens.
Crypto.com also offers its users access to Ethereum. Buyers can also use their debit or credit card to purchase NFTs from the marketplace. It provides low trading fees with no listing fees.