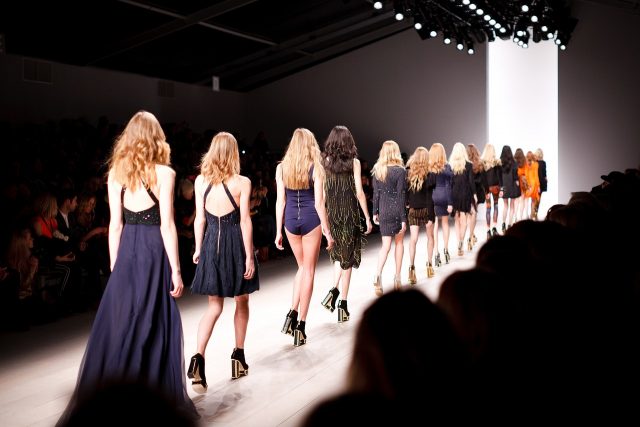 Dolce & Gabbana and UNXD are promoting a revolutionary digital wearable challenge as part of the 2023 Metaverse Fashion Week. Their one-of-a-kind Future Rewind Competition will spotlight emerging designers in the digital space. Finalists may find a door open to additional opportunities in the fashion industry.
The Dolce & Gabbana Future Rewind Competition
Dolce & Gabbana, a formidable traditional luxury brand, is forging new ground with this contest. Aspiring creators and innovators who participate will have a chance at mentorship from the company. D&G looks forward to the idea exchange between generations of designers through these collaborations.
To apply for The Future Rewind Competition, contestants must submit at least five, but no more than 20 looks inspired by Dolce & Gabbana prints. Participants must choose from the following patterns:
•        Black lace
•        Blue Mediterranean
•        Leopard
•        Zebra
Participants may also base designs on famous D&G logos. The creators may mix elements from the various looks or incorporate just one design. Entrants must send in their submissions on or before March 12th, 2023.
UNXD and D&G will accept designs in any digital format for any medium. The submission must come as a link that attaches to a portfolio folder.
Education level, industry experience or social media following do not affect one's chances of winning. Judges will only consider the designs themselves as long as the entry meets all requirements.
The finalists will receive mentorship through creative feedback from the Dolce & Gabbana team. D&G will also help refine the winning looks.
Who Is UNXD?
UNXD is an ideal partner for D&G in this venture. The company is a curated marketplace for nonfungible tokens. Collectors can find the best experiences and items for works with cultural significance.
A team of individuals behind renowned international editions of Vogue and WIRED initiated the enterprise. Their goal is a seamless union between the digital and physical worlds in fashion and culture.
What Are the Metaverse and NFTs?
The metaverse is the expansive digital world encompassing both virtual and augmented reality. This platform also involves a fast-growing digital economy. Users can create, buy, sell and exchange nonfungible tokens between platforms through various methods for monetary value.
NFTs are unique digital assets. An owner has exclusive rights to the original copy of a digital file.
Selection of the Winners
During Metaverse Fashion Week, the 3D virtual platform Decentraland will have a Dolce & Gabbana showcase featuring the finalists' works. Domenico Dolce and Stefano Gabbana themselves will be part of the jury of experienced fashion professionals who will choose 15 to 20 entries as winners. DGFamily holders will participate in a public vote that will also influence the decision.
These designs will become part of Dolce & Gabbana's co-branded Future Rewind digital collection. DGFamily holders will receive copies of the winning looks via an airdrop.
The contest finalists will receive recognition as co-creators. Winners also receive royalties based on the number of their winning designs.
Dolce & Gabbana Future Rewind Competition Submission Form
Dolce & Gabbana remains on the cutting edge of fashion by accessing a new realm of possibilities. This contest will bring fresh concepts to the world and exposure to exciting new talent. Fill out a submission form by March 12th to enter your designs into the challenge.