Blockchain games are rising in popularity, allowing people to earn crypto assets as they play. These games are created using the same infrastructure as cryptocurrency and are therefore decentralized. These games are backed by a native coin, which is often invested in to gain entry.
Then, whether you're raising creatures or flying through space, you buy in-game assets in the shape of NFTs (non-fungible tokens), which help you to succeed. If you've played all of the classics including Axie Infinity, you will be searching for a new game to sink your teeth into – here are our top four picks.

Endless Nights
Endless Nights is the first AAA-style play-to-earn (P2E) shooter packed full of secrets to explore. The game, which is built on the Ethereum blockchain, takes place in ENZA – a town on the brink of a zombie apocalypse. This game can be played in a campaign or multiplayer mode, which makes it great for friends to enjoy.
The NFTs in this game are the playable characters, which need to be purchased to play. Although costing money, it means you'll never see another player identical to yours. To make the most of this game, we recommend shooting into zombie hoards using a Lenovo Intel Arc graphics card.

ArcheWorld
ArcheWorld is an open-world MMORPG – a first in class for NFT games. The game is completely free to play, but you get to buy in-game assets that are owned as NFTs. If you've ever played Final Fantasy XIV, you can expect a similar style RPG that includes raids and battling monsters. The world is enormous, and the game's challenge level is well-balanced. If you're seeking adventure, this is the game for you.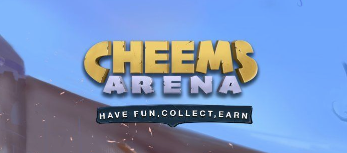 CheemsArena
CitadelCheemsArena is a brilliant trading card game operating on SHIB, which is a first for the coin. As with many other trading card games, you will need to collect cards and battle opponents – the cards are NFTs. As you play through the game and win battles, you will receive small crypto assets. This game is perfect for fans of games like Magic: The Gathering Arena and Yu-Gi-0H! Master Duelist.

Citadel
War games are always great fun and Citadel is no different. You will need to build a powerful faction, which you rely on to bring the destruction. The game works on building up a Citadel, but you need to have enough of a faction to defend it. Therefore, the aim is to balance the Citadel creation rate alongside the defenses. If you lose a siege, all DRAKMA and grid space will be lost to your opponent.
Blockchain, NFTs, and cryptocurrencies are still hot topics of conversation everywhere, and with good reason. These games are rising in popularity because they're fun and include an element of in-game ownership, which is better than chucking your money at an in-app purchase that you will never own. The games listed above aren't the best on the market, but they're currently teething and need support from the community – what are you waiting for? Go check them out!