The way we work, play, communicate, and more have all altered as a result of technology, which has also changed entire industries, including the fascinating world of iGaming.
But arguably the most fascinating aspect of the technological world is how it never seems to stand still. New developments seem to appear every year, and right now everyone's attention is focused on a significant advancement that is about to happen. Yes, the metaverse is coming, and it has the power to dramatically change how people play games in iGaming and beyond.
We examined the most recent trends and technical advancements based on a variety of assumptions and hypotheses in order to develop a potential metaverse gaming environment.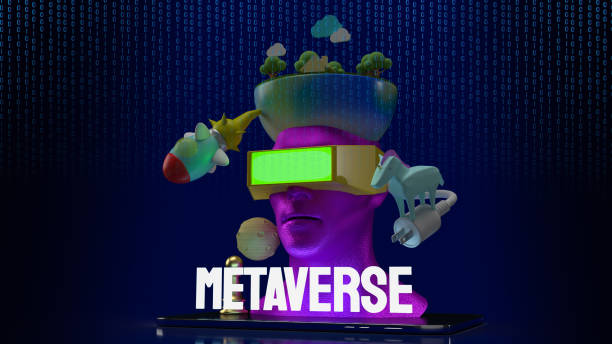 The Metaverse
Although the metaverse is a very complicated concept, many have tried to explain what it is and will be despite this. Research by Global Industry Analysts looked at the topic and offered its own explanation of the idea.
The organization described how the metaverse, which revolves around an ecosystem incorporating mobile networks, social media, virtual and augmented reality, and other elements, is thought to be the internet's future. Global Industry Analysts predicted that by 2026, the global metaverse market may be worth $758.6 billion.
Undoubtedly, there is a lot of interest in the idea. Gambling was listed as one of the top hobbies for those wishing to get engaged in the metaverse. So, what would iGaming look like in the future as the metaverse expands?
iGaming and the Metaverse
The fascinating, new immersive aspects of the metaverse will be a great boon for casinos. It's anticipated to be a forward-looking advancement toward what you might refer to as super-real casino gaming. The pinnacle of immersion for a very long time was live dealer games, where players could sit in the comfort of their own homes and interact with other players and a dealer at a poker or blackjack table.
While casinos will still offer the same well-loved games, including this list of the best new slot sites, the metaverse will surely enhance the gaming experience in multiple ways. Immersive gambling has gained new life thanks to virtual reality technology.
Virtual reality (VR) and metaverse gaming go beyond simple chat-based social engagement with a dealer by simulating the sights, sounds, and environment of a genuine casino for players.
In the Metaverse, many of the casino games that we are familiar with and enjoy will remain the same. The game of blackjack and roulette will be played as usual. These games' primary gameplay won't change, but they may add new features and almost certainly use a cryptocurrency or Metaverse token payment system.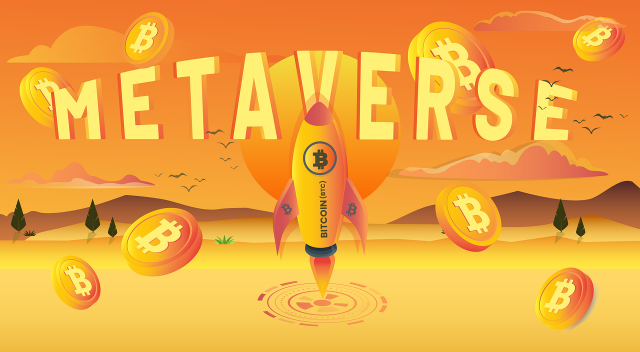 A metaverse online casino might be built to closely resemble the gaming floors at integrated resorts in places like Las Vegas and Macau, or it might be altogether different, perhaps with possibilities for playing in the Wild West, the Undersea, or space.
Similar to that, this technology may have a significant impact on how live casino experiences develop in the future. These games have been increasingly popular in recent years, but the metaverse may have a variety of effects on them.
You will be much more physically involved in the metaverse, which is the fundamental distinction between playing at an online casino and playing in a casino there. All you need to do to enter the virtual world is put on your VR or AR headset, and then you may move around and travel wherever you like. Live casino gaming in the metaverse is going to be absolutely exciting!
But the gaming sector has really been ignited by the Metaverse, and many vendors are working diligently to develop virtual and decentralized casinos. A lot of us have only ever thought of it or seen it in movies, but the idea of metaverse casino gaming is a big stride towards the future. A new era of gamification will begin with the introduction of the endlessly popular online casino gaming sector to a virtually accessible planet.
New VR is on the table
Even though all of that might just be conjecture, it is obvious that virtual and augmented reality may play a significant role in the metaverse. Due to some organizations' recent efforts to create VR experiences, the latter has already had some effect on the iGaming industry.
NFTs is another factor that can have an impact on how iGaming develops in the metaverse. Non-fungible tokens have gained significant attention in recent months, and Bloomberg has published projections that the industry might be worth $40 billion by 2021.
In addition, socialization may play a significant role in iGaming in the metaverse by altering how players and dealers interact. It would be enjoyable to get together with friends in a virtual casino and play a variety of games there. It's an intriguing idea that might very well materialize.