The world has finally realized that online trading can be a great way to make money among other forms of investments. However, what many people fail to realize is that trading requires skill and you can't make money just like that. You can't think that you will start making money as soon as you invest your first dollar.
ZuluTrade Review
However, there are ways to simplify this process, and copy trading is one of them. When you think you are ready for this type of trading, I recommend you read my ZuluTrade review.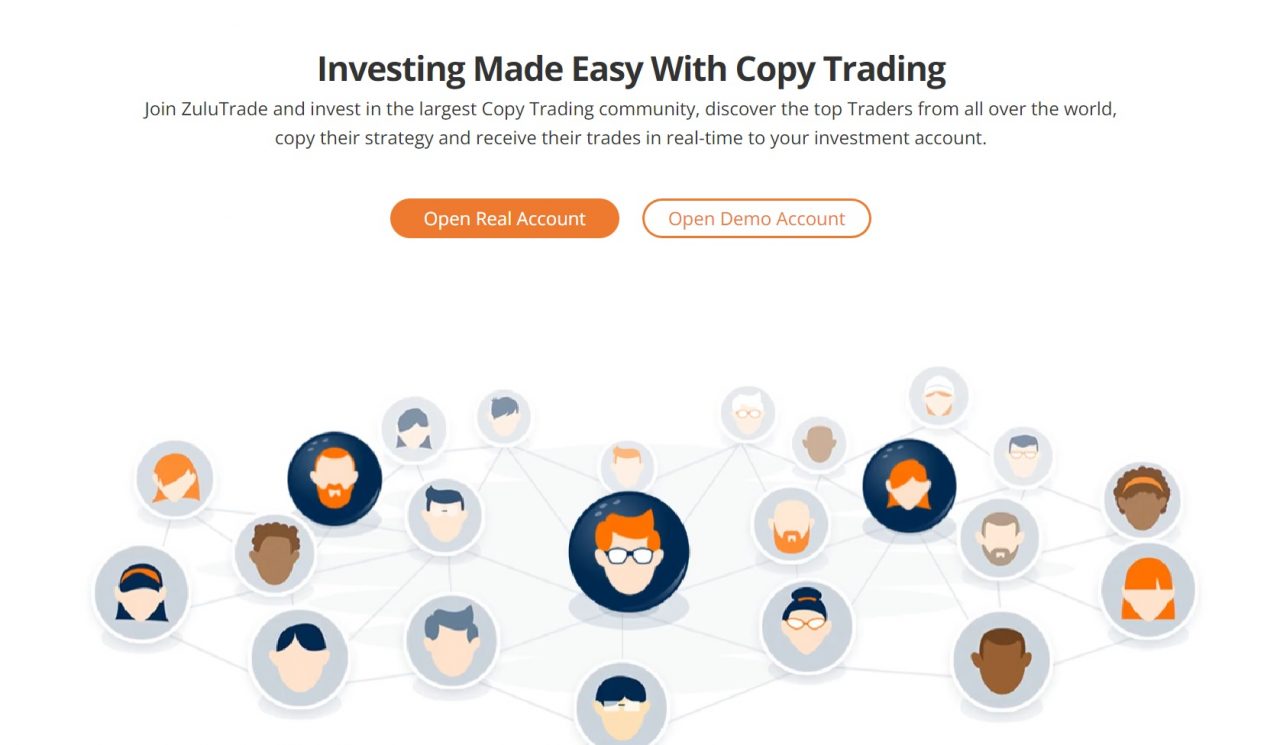 The point that I'm trying to make here is that this platform really knows what this type of trading is all about and its features are suitable for all types of traders. Continue reading this ZuluTrade review to know how this platform can be a great one for you. 
A Proper Copy Trading Method
I have to say that this online system is a true copy trading system in which you will be copying other traders. It is unlike other online platforms that only claim to provide you with this feature but offer you a half-baked solution. Once you have joined this platform, you will understand the true meaning of copy trading because that's what you will be doing on it.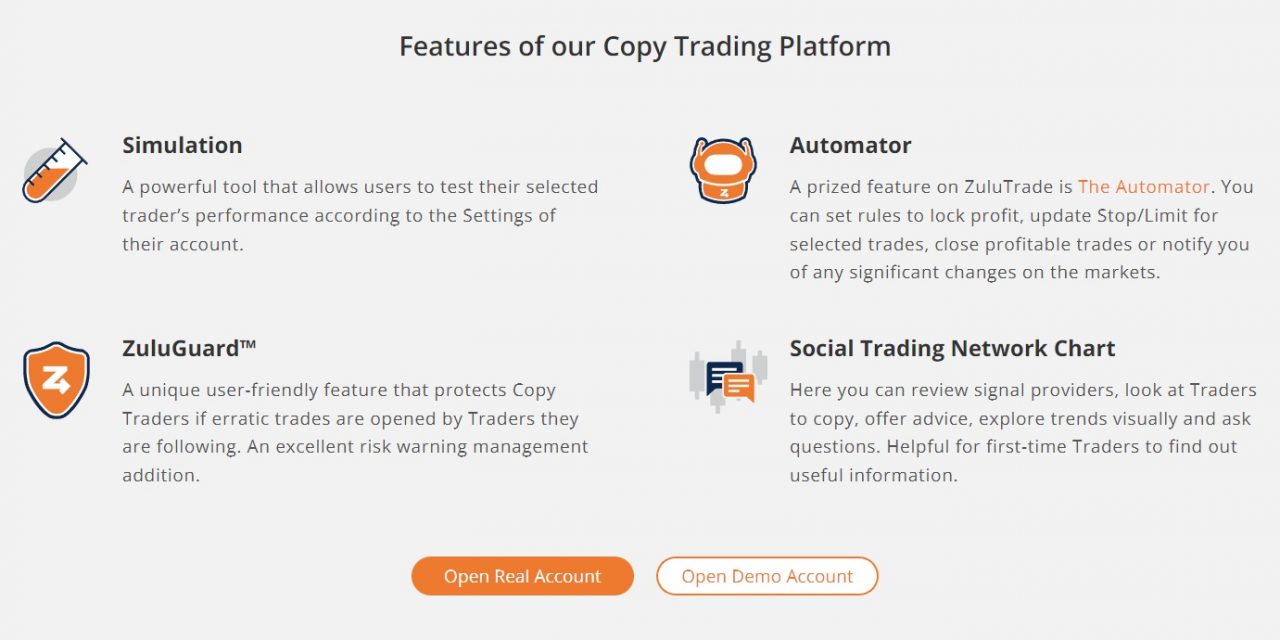 You will be able to see many traders on the platform and their statistics. These statistics will tell you how successful they are with their trades, what types of traders they are, and whether or not they are suitable for your trading strategies. 
If you think their trading strategy aligns with your trading goals, there is no reason why you shouldn't follow them. Being able to look at their statistics is definitely a great feature for anyone who is thinking about investing in online trading. 
Ideal Platform for Traders
One of the things that I really admire about ZuluTrade is that it is just as much for traders as it is for investors. Keep in mind that these are two completely different categories on this platform even though these words can be used interchangeably when you are on a conventional online trading platform.
So, when you are on ZuluTrade, you will be considered an investor if you are thinking about following a trader. Of course, the more experienced individual that is being followed and copied by other investors is considered the trader. There are many tools on this platform that have been designed specifically for traders. 
For example, you can use the backtesting feature that allows you to iron out the issues with your trading strategies by testing them in a testing environment. Yes, you can test how good a strategy is without putting anything on the line. That's what makes this particular feature so good for traders.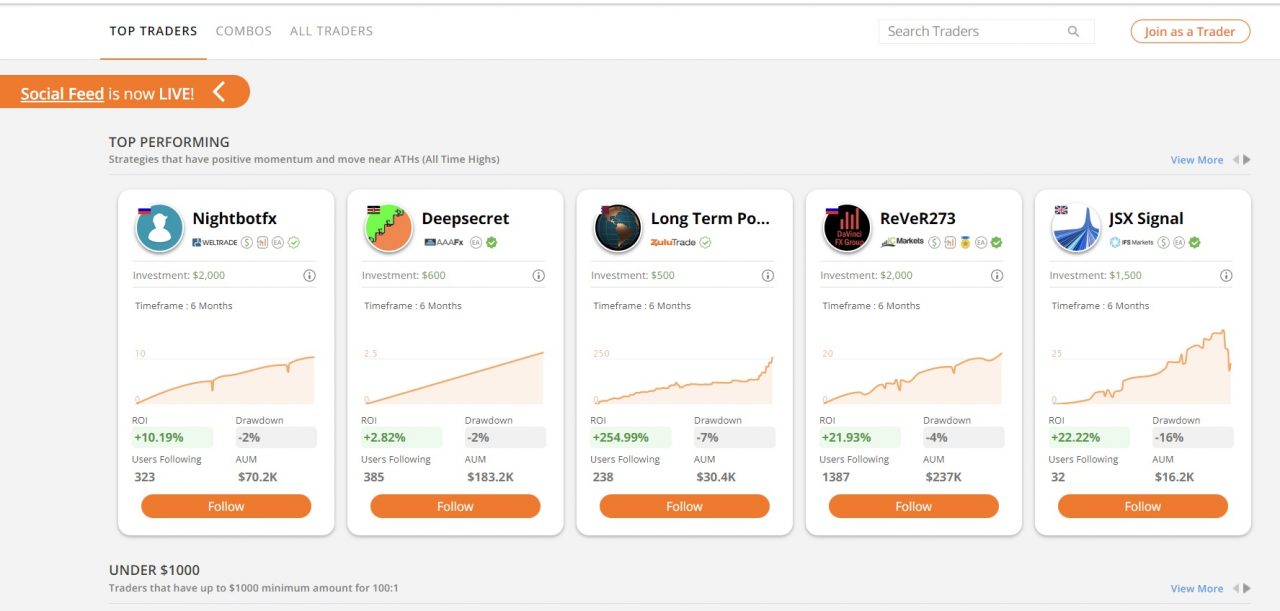 Pick from Many Traders 
Another thing that I really like about this platform is how it allows you to pick any trader of your choice. It does not limit you with a specific number of traders that you can follow. Instead, you are free to choose as many traders as you like.
Furthermore, you are not limited to follow them only for a single trade. You can just click on that copy trading button and your platform will continue to copy or mirror their trades for you. This means you will be able to enter the market, trade, and reap the results of your investments even when you are sleeping. 
This type of setup makes ZuluTrade one of the best online platforms for those who have never traded before. If you are not confident in your trading strategies at the moment, you can always pick the people who are not only confident but have proven their trading skills in thousands of trades. 
Final Thoughts
I have seen many other online companies that wish to be copy trading platforms. However, I have noticed that their features are usually half baked. I can only recommend to you what I think is really a true copy trading platform and that's why I have chosen to review ZuluTrade.