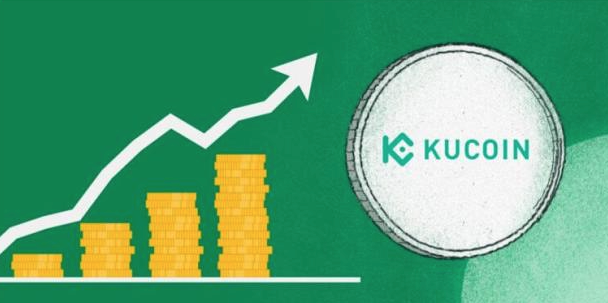 Crypto-day trading is the process of buying and selling cryptocurrencies on the same day. It's a popular way to make money in the crypto market because you can use your technical knowledge of how coins behave at different times of day to make more money.
Trading over longer periods can also be profitable, but it's much riskier than day trading because the price could suddenly move against your position and cause big losses.
What is Crypto-Day Trading?
Crypto Day Trading is a form of short-term trading in which you buy and sell cryptocurrencies within a 24-hour period. It involves buying and selling cryptocurrencies at opportune times when the price fluctuations are high, in order to earn profits.
Crypto-day traders use their own money or leverage to trade on the market, which means they can control larger amounts of assets than would otherwise be possible if they were using just their own cash. Crypto exchanges allow you to place orders for buying or selling your coins at any time during the day (hence "Crypto").
How Does Crypto-Day Trading Work?
Crypto-day trading is the same as regular day trading, with the difference being that you are trading in cryptocurrencies. Instead of using a stock exchange to trade in traditional assets like stocks and commodities, you can use crypto exchanges to trade in digital currencies.
Crypto day trading works the same way as traditional day trading, but there are some key differences. For one, instead of buying and selling financial assets such as stocks, bonds, and commodities, you're buying and selling digital currencies.
On top of that, most if not all crypto exchanges have their own tokens that function like other cryptocurrencies. So if you're thinking about getting into crypto day trading, make sure to check out their websites to see how the platform works and whether their token is worth investing in before proceeding.
Crypto-day traders work just like traditional traders; they buy when prices are low and sell when prices are high. But unlike traditional traders who rely on technical indicators to spot trends, crypto day traders rely on technical indicators specific to the cryptocurrency market.
These indicators include Bitcoin Dominance (which measures BTC's share of the entire cryptocurrency market), Moving Average Convergence Divergence (MACD), and Relative Strength Index (RSI).
Best day Trading Platforms
KuCoin
KuCoin is a global cryptocurrency exchange based in Singapore. It offers trading pairs such as BTC, ETH, and USDT. KuCoin is also known for its daily giveaways, referral bonuses, and competitions.
One of the biggest advantages of using KuCoin is that it has low fees compared to other exchanges out there like Binance or BitMEX where you will have to pay high fees if you want to withdraw your funds from those platforms after trading them on the platform itself.
Kucoin is one of the most popular platforms today—and for good reason. Its user-friendly interface and solid trading pairs such as BTCUSDT make it simple to get into the crypto market, even if you're just getting started with day trading.
Bitstamp
Bitstamp is a Bitcoin exchange based in Luxembourg. It was founded in 2011 and is one of the oldest exchanges in the industry. Bitstamp has a decent reputation and good liquidity, which means you can easily buy or sell your coins without affecting the price too much.
Bitstamp also supports fiat currencies like USD and EUR, which makes it easier to get started as you don't need to go through any complicated cryptocurrency purchase process when you first sign up for an account with them (you'll just deposit money into your account).
eToro
eToro is one of the most popular cryptocurrency day trading platforms. The platform allows you to copy the trades of other traders, which means you can use it as a social trading platform. You can also trade on eToro with a demo account or real money.
The variety of cryptocurrencies available for trading on eToro is quite impressive and includes many different types of coins such as Bitcoin (BTC), Ethereum (ETH) and Litecoin (LTC), and Terra Luna or LUNC. The charting tools are very advanced and provide plenty of information about each individual trade such as its duration, profit/loss ratio, and whether it was profitable or not so far. There's even an option where users can search for specific patterns within their charts.
Crypto.com
Crypto.com is a Hong Kong-based company that offers a cryptocurrency wallet, crypto trading, and exchange services. It was founded in 2014 by Kris Marszalek and has a market cap of $1.3 billion.
The platform allows you to buy or sell cryptocurrencies with fiat currencies like USD or EURO via bank transfers or credit cards (VISA). Users can also store their funds without having to worry about security issues because they have access to some advanced security features such as two-factor authentication (2FA) using the Google Authenticator app plus biometric verification through fingerprint sensor technology; so no one can access their account without your permission.
Coinbase
Coinbase is a U.S.-based crypto exchange and wallet provider with support for Bitcoin, Ethereum, and Litecoin digital assets. Coinbase can be used to buy and sell crypto directly from the platform, or link your bank account to the platform to buy and sell crypto using your bank account.
There are no fees for moving funds in and out of your Coinbase wallet. The platform is also integrated with several major banks in the U.S., allowing you to make crypto purchases using your bank account as a payment source for transactions.
Webull
Webull is a new cryptocurrency trading platform that offers users the ability to trade cryptocurrencies and tokens directly from their mobile devices. It's ideal for beginners, as it does not require any registration or email address, making it easy to get started with no strings attached.
Webull also has some unique features like real-time data streaming, which means you can see your portfolio fluctuate in real time as well as get up-to-the-minute updates on all of your trades without having to refresh or wait for data on any one single coin–you'll know exactly what's going on at all times!
Binance
Binance is a cryptocurrency exchange platform that allows you to trade cryptocurrencies. It's one of the largest cryptocurrency exchanges, with a high daily volume, low fees, and a wide variety of cryptocurrencies available for trading.
Binance offers its users the opportunity to trade their coins on multiple markets at once using margin trading (borrowing money from Binance). This means that you can increase your profits by borrowing money from an exchange in order to buy more coins than what you have in your account balance.
Cash App
Cash app is one of the best crypto day trading platforms available in the market. It lets you link your credit or debit card to them and buy Bitcoin, Ethereum, and Litecoin. The best part is, you can sell your cryptocurrency in just a few minutes after purchase. They also have a great customer service team that is available 24/7 to assist you in case you have any issues related to the app.
It's incredibly easy to deposit and withdraw funds from the cash app, and managing your portfolio is just as simple. If you're someone who wants to be in and out of trades quickly, then this is the platform for you. With no withdrawal limits, you can make all your crypto trades with ease.