One of the biggest challenges online casinos face is payment options. And with several restrictions such as illegal to gamble in some countries, tax, and so on, placed on the casino industry, scoring new members could be a bit challenging. But things are about to change as big payment corporations are about to accept crypto payments.
Visa in particular announced recently its plans to accept cryptocurrency for transactions. This is a big win for crypto gambling. The incorporation of cryptocurrency payments into online casinos is a big deal as it makes crypto gambling even more trustful and accessible. In this article, we elaborated on the different aspects of the crypto casino that will be impacted when these big payment corporations open their doors to crypto payments.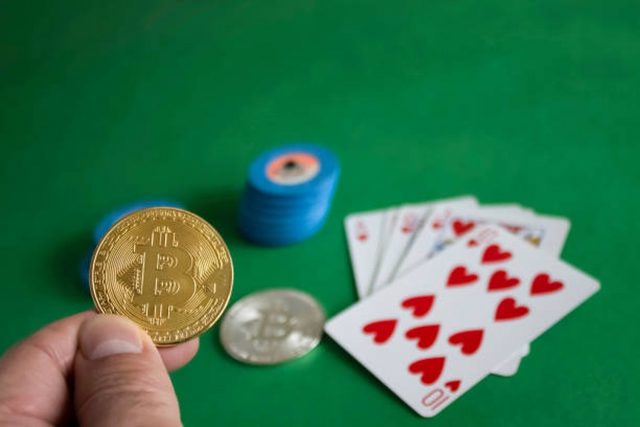 ● Easily accessible If there is anything about cryptocurrency, you should already know is that it is a decentralized peer-to-peer network. What this means is that it is not governed by one body or entity. For this reason, it is hard to regularize cryptocurrency. So with cryptocurrency, you can be your own bank. You don't even need to have a traditional banking system to own cryptocurrency to own a crypto wallet. Provided you own a smartphone or computer, you can send and receive cryptocurrencies, which makes them available to anyone. This makes
cryptocurrency easier for international transfer. So, users who live in countries where gambling is illegal can easily access a crypto casino because of this new development.
● Trustful
The truth is that when people see a big payment corporation associated with a crypto casino, they feel less insecure. This is because they have this belief that for a big payment corporation to associate itself with a crypto casino, then it must be legit. Moreover, cryptocurrency on its own is much more secure compared to fiat currencies. Although, hackers can steal cryptocurrency. However, with proper security, it is much harder to steal cryptocurrencies compared to fiat currencies. Moreover, fiat currencies are subject to several risks and restrictions. This is because banks are vulnerable to bust and boom cycles in the economy. And eventually, the bank could run down or crash. This means that users are not really in control of their finances with fiat currency.
● Fast payment/withdrawal option
Another area that a crypto casino will benefit when these big payment corporations incorporate crypto is by offering them faster payment options. Unlike fiat currencies that take days to weeks to get confirmed, cryptocurrencies are instant. And if there is anything online casino players want, it is a fast payout and deposit. Additionally, crypto is available 24 hours a day, and 7 days a week, unlike some payment options that are only available during working days of the week. So with big payment corporations adopting crypto services, users will be able to quickly deposit or withdraw funds from their crypto casino account whenever they want. Moreover, fiat currency is very limiting. The minimum and maximum amount of fiat currency that users can deposit in their crypto casino account are often too low compared to cryptocurrency.
● Lower transaction fee
Depositing and withdrawing from an online casino with fiat currency can attract a substantial transaction fee. Depending on the payment method, but sometimes it could be quite outrageous. But with the introduction of crypto to these big payment corporations will eliminate these outrageous transaction fees. This is because there is no financial institution involved. So there will be no need to pay such a high commission fee to withdraw or make a deposit. Moreover, the transaction fee to transfer crypto is often very low.
● Privacy
As we would have it, we don't live in a perfect world, and not everyone will use the information for a good reason. For this reason, some crypto casino users would like to keep their identities private. Even though
the crypto casino would not sell its users' identity, we can't say with 100% assurance that the account used in funding the crypto casino account wouldn't. But with the incorporation of cryptocurrency by these big payment corporations, users can be assured their identity wouldn't be compromised. With cryptocurrency, banking details are not needed, hence players' data and payment history will remain confidential and wouldn't be tracked.
Conclusion
To wrap things up, note that the online casino industry is about to experience a big turnaround. What used to feel like it's illegal is about to be available to everyone. Hence, the virtual casino is about to be reshaped for sure, and the internet gambling experience overall.