Let's face it. Banking as we know it is changing. So much so that these days opening a bank account is usually happening in a few seconds.
To understand what banking will look like in 10 years, E-Crypto News reached out to experts who told us what they thought about this. Here is what they had to say.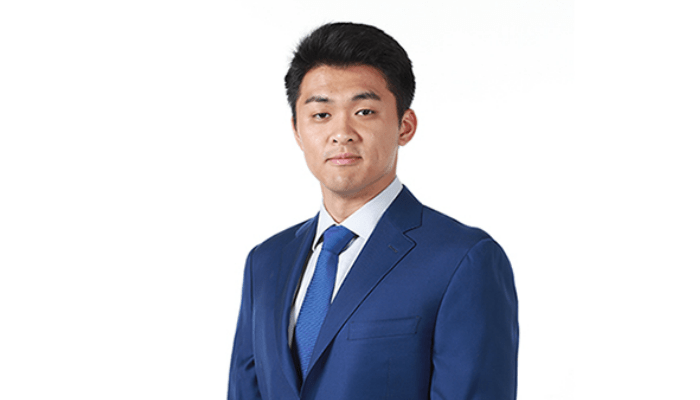 Haohan Xu, CEO of Apifiny
"Banks are licensed financial intermediaries who leverage their trust from others for profit. They collect deposits from one party with the promise of paying interest and extend loans to others at a higher interest for profit.

Decentralized finance (DeFi) is able to connect depositors and debtors in a peer-to-peer manner and formulate their relationship without any intermediaries.

The delivery of obligations is ensured through smart contracts, and the transactions are recorded on a blockchain with numerous witnesses.

This not only increases the efficiency of the process, but also benefits both creditors and debtors in terms of return and cost.

As the adoption of novel technology like blockchain increases over the next 5 – 10 years, the value that banks deliver will gradually decrease."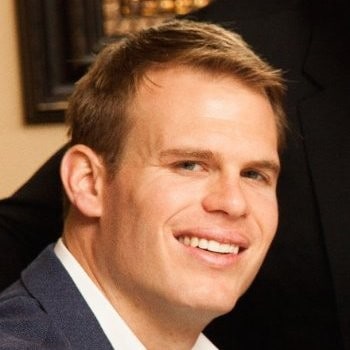 Ryan Craft, the founder of Saluda Grade,
"As assets are increasingly digitized, technology will take the place of financial services counterparties in banking, the same way technology has replaced toll booth operators on your local highways.

No traffic or friction, lower costs for all, and faster more streamlined exchange for assets – blockchain will become the data backbone of a rebirthed securitization market of the future.

For instance, Institutional investors in the mortgage industry , will soon be demanding the real-time and granular data that blockchain servicers are providing today, and push large antiquated services away from slow monthly PDF remittance reports with poor hand calculated data.

Mortgage bond investors especially are awakening to the massive costs that are deeply laden inside of the current antiquated securitization infrastructure between legal, trustees, servicers, underwriters, and realizing that these are taxes that are no longer providing the value they used to.

Investors and asset originators are the value creators in the market, not market intermediaries and brokers, and over time technology will continue to lessen the costs placed on them in bringing their deals to market."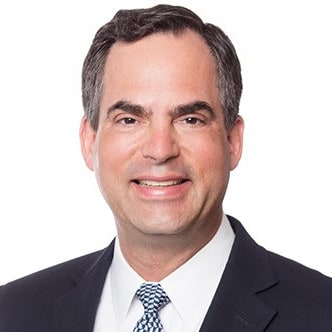 Will the equivalent of a "vault" at a "local branch" be necessary (or even important) for banks in the future? One of the things that banks have traditionally offered is a safe and security location for money and valuables.

If current trends are any indication, the physical location (e.g. major commercial centers) and physical security (e.g. vaults and safe deposit boxes) that banks have historically featured and invested their resources in will be much less important in the future.

Whether a bank has a local branch or a relationship manager will become less important if the trend to virtual banking continues.

Cyber security, encryption and other protection from hackers, scammers and internet pirates will be how a bank (or whatever institutions rise up to challenge the banks) distinguishes itself and retains (or wins) customer loyalty in the future.

Building on the point about increased security measures, how will identity be verified in a future where there are not local banks and traditional forms of identification that can be shown and verified by sight?

Identification and customer verification has traditionally been dependent on physical items like a driver's license, passport, etc. and visual confirmation that the photo matches the customer.

Or, at a minimum, a physical ATM card and a personal identification number (or PIN). We have recently seen increased reliance on PINs, one time access codes and username/password combinations for online banking, but these security measures are not as robust as they will need to be to prevent hacks and other fraud if banking continues on its path toward an entirely virtual model.

New technologies, such as distributed ledger (perhaps including blockchain security), may provide a longer term solution.

Quantum computing and the hyper-encryption that it offers is another possibility (but banks will need to have quantum computing capability before the hackers or they risk losing their entire business in a very short period of time!)

A third consideration is what currency will be used for banking and financial services and who will regulate those services.

For centuries, there has been no alternative to the fiat currency of the physical location of the bank. U.S. banks had no choice but to hold deposits and reserves in U.S. Dollars.

The trend toward virtual banking raises the question of where anything is located, including a bank. It also raises the question of who, if anyone, is in charge of regulation and consumer protection.

For example, if banking transactions are processed in Malta, do the transactions have to be denominated in U.S. Dollars? Is Malta responsible for regulating the "banks" or is regulation the job of the country where the participants reside?

Distributed ledger approaches help address the gatekeeper question by making that a community responsibility, but to the extent that traditional regulation applies (and banking is likely to be one of the last areas to move away from traditional regulation), this is a question that governments and banks will need to resolve as technology moves the industry faster than the pace of traditional regulatory evolution.

Finally, will existing currencies that are viewed as more stable (traditionally Dollars, Pounds and Yen) be used as de facto world currencies?

Possibly. However, the door will also be open to virtual currencies such as Bitcoin, Ether, Ripple and any new entrant to the "currency industry" that is able to gain the trust of the world population and facilitates the security and anti-counterfeiting needs of the "banks of the future".

don't think we need to clean out our bank accounts and convert everything to Bitcoin yet, but this is a trend that banks will need to monitor and prepare themselves for in the next ten years.

Jess Davis, CEO of Uberstate
The future of banking includes the decentralization of profits to end consumers and businesses that place their trust in the decentralized ledger technology like blockchain and Bitcoin.

What is most attractive about these technologies is that more adoption means more user benefits in the way of profits in their wallets and accounts without expensive fees and spreads associated with banks.

At Überstate we believe the future of banking involves being able to scroll out products that place a private client experience in the hand of end users, who may not have the applicable net worth to tailor a portfolio of investments with a bank.

The automation of wealth and Purpose Driven Wealth that enables consumers and businesses to leverage and live off of their cash reserves in real time is the next step in that overall equation.

This means compounding interest based products with proven track records. This is significant because the vast majority of bank based investments like mortgages, credit cards, and other bank loans have interest that compounds in favor of the bank, especially if there is no security offered.

When you stop to consider simple rates of interest there is almost no way of keeping up with monetary inflation at this moment in human history until this critical change occurs.

An example, 5% to 8% annually versus 5% to 8% monthly like the banks charge on their investments. You don't have to take our word for it. Just look at your credit card statement.

This is an important step in the evolution of banking that has yet to occur on a mass scale, but it is what select and better markets are doing everyday".

Sukhi Jutla Co-Founder and COO at MarketOrders
"It is becoming increasingly obvious that we are moving more towards a digital first economy, which has been propelled forward due to the current pandemic.

We've seen many people rush to open online banking accounts to access their finance when they are unable to go to a physical bank branch.

We are trending towards a world where banking will also be forced into a digital first interaction with customers. This digital drive is going to be powered by customers rather than banks, who are still very much focused on the traditional way of doing business.

However, with more and more people embracing digital ways of working and living, it is only a matter of time till banks are forced to become fully digital.

We will see a trend towards digital and mobile banking and mobile payments will continue to rise. We may see a decline in using or carrying a physical cards and entering pin numbers.

Customers want a better service and banks will have no choice but to provide what they ask for. Challenger banks such as Starling and Monzo are leading the way with their digital banking products powered by Millennials and the new generation