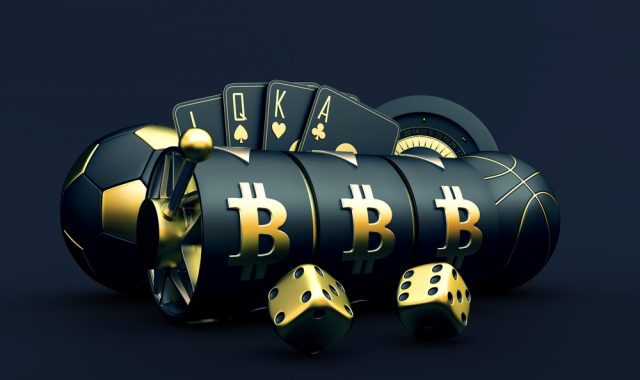 Due to the numerous different variations of video poker and so many different ways to play video poker for each of these variations, many skilled players try to devise their strategies by taking the specifics of each game into account.
Some players are confident that their video poker strategies are the key to their success, while others insist that they rely solely on luck to propel them to the top of the leaderboard. When it comes to gambling, there is no guaranteed way to come out on top. But there are specific strategies that, if implemented correctly, can increase your chances of winning at crypto video poker.
Play With A Healthy Bankroll
Some players have a habit of playing with an insufficient amount of money in their bankroll or for more money than they can afford, and then they wind up losing everything. Keep the game manageable, and players should be given free credits and opportunities to try out new strategies.
Participate in video poker practice mode to become familiar with the game's features.
If you are new to the game, start with a smaller bankroll so that you can learn the strategies and then progress to playing with more significant amounts of money. Some players enjoy playing for extended periods, reasoning that the longer they play, the greater their chances of eventually winning a jackpot. This strategy does have some success, but only in certain circumstances.
Join VIP Club
If you become a member of the VIP Club at an online casino, you will have access to better deals on various offers and bonuses. It can help you achieve better results while minimizing unnecessary playing time. All VIP clubs are listed on the casino software websites, where you can also get a recommendation for a VIP club that is most suitable for your current level of expertise in this game.
As you continue to play, you will be able to accumulate points and receive additional benefits through participation in loyalty programs offered by VIP clubs. You will not only be able to take advantage of better deals and rewards, but you will also have a greater chance of coming out on top.
Every casino has its perks and deals reserved exclusively for VIP club members. You will find that the bonuses and additional features you unlock help you play other games in addition to video poker.
Play Responsibly
You should never bet more money than you can afford to lose at any given time. Playing video poker is fun, but you should keep it from consuming too much time and money. You may have a losing session at some point, so you need to accept that it's just not your day, walk away, and try another time again. You can count on the game to always be available to you. In your best
interest, avoid making rash adjustments to your game plan because experimenting with new tactics can result in significant losses to your bankroll.
Veterans of the game only put a little pressure on themselves and always take their time. It would help if you exercised patience as you experiment with different video poker strategies and learn more about them. The key to success here is patience.
Use Strategy Chart
Those serious about making a profit from playing these games must employ a professional video poker strategy. Because of the way decisions work, each one you make has the potential to alter the house's advantage.
A strategy chart for video poker will tell you which cards from your opening hand you should keep and which you should replace. These tables significantly level the playing field between you and the casino operator of your choice in terms of the win probability balance.
Exclude Wildcards
Because wild cards can stand in for any other card, your approach must account for many new variables. Hence, stay with the video poker types that don't feature wild cards if you want to limit the randomness. It may seem like a simple video poker strategy to begin with, but the fact remains that doing so will increase your chances of coming out on top.
Don't Pursue A Straight Or Flush
In most poker games, we see players make the same common mistake, which is to hold on to three cards in the hopes of completing a straight or flush. The ideal strategy for video poker, followed by many professional players, is never to split a winning hand to increase your chances of obtaining a better one. I
f you do this, your chances of winning over the long term will stay the same, and you'll have less money. That being said, we are not suggesting that you never attempt a straight or flush; instead, we suggest that you avoid forcing such plays when your hand presents you with other, more advantageous possibilities.
Remove Your Kicker
A kicker is an additional card not part of a player's hand but can be used to determine who wins in a tie between players. And even while kickers do have a purpose in poker, there are just too many off-trades for them to be room for them to continue playing.
First, including the kicker in your bet will not increase your chances of winning a larger cash payment. The second effect is that it tricks you into not holding cards that could impact your wins or into not acquiring more cards that would allow you to finish the primary hand that you are aiming for.
Conclusion
The strategies listed above are not the only ones for playing video poker games. Numerous more tactics and suggestions can help you improve your odds of winning. The trick is to apply those methods following your unique playing style.
Learning the fundamentals of video poker, such as the correct stake amount, game selection, and strategy application, is the first step toward becoming a strong player.
Remember that progressing in your crypto video poker game takes time. However, if you are prepared to put up the effort, you will have a far higher chance of beating video poker!