In appreciation for their partnership, Stable Tech decided to gift each affiliate a unique gift box full of golden coins.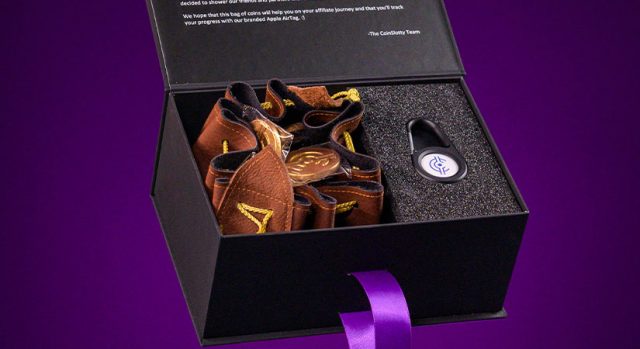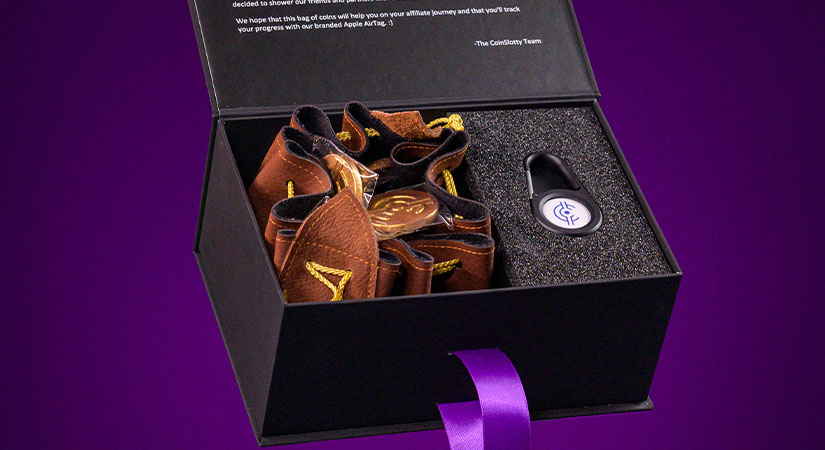 Stable Tech N.V. announced the closing of 100 affiliate deals with CoinSlotty.com, their flagship crypto-exclusive online casino. In honor of reaching this first milestone, the Curacao-based iGaming operator has decided to reward its affiliates with "golden coins."
The company said in a news release on (website) that 100 gift packages would be shipped out of the office beginning this week, with a portion of them to be distributed at the ICE conference in London.
Gift Boxes with Golden Coins and Other Goodies for Affiliates CoinSlotty.com opened its virtual doors in November 2022, and in just four months, this online crypto casino onboarded 100 reputable crypto-exclusive affiliate partners.
In appreciation for their partnership, Stable Tech decided to gift each affiliate a unique package sealed in recycled black paper and capped with a purple ribbon. Some partners will receive this package in their offices, while the operator will personally hand out the packages to others at the 2023 ICE event.
Inside the Coinslotty Unique Gift Box
Within the gift box, affiliates would find a medieval-styled golden coin pouch packed with their trademark golden coins alongside a branded Apple AirTag. Each item has been painstakingly created to lend it a special appeal.
Recycling Materials Were Used to Construct the Gift Box
Both the black carabiner and the mat-like black box that holds the present were custom-ordered to fit the dimensions of the pouch perfectly. Inside the box is a specialized foam compartment for the branded AirTag. The purple ribbon matches the Coinslotty logo, and two magnets on the box keep the flaps closed until someone desires to take out its contents.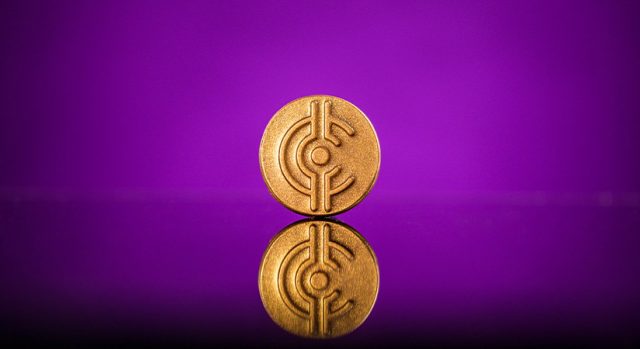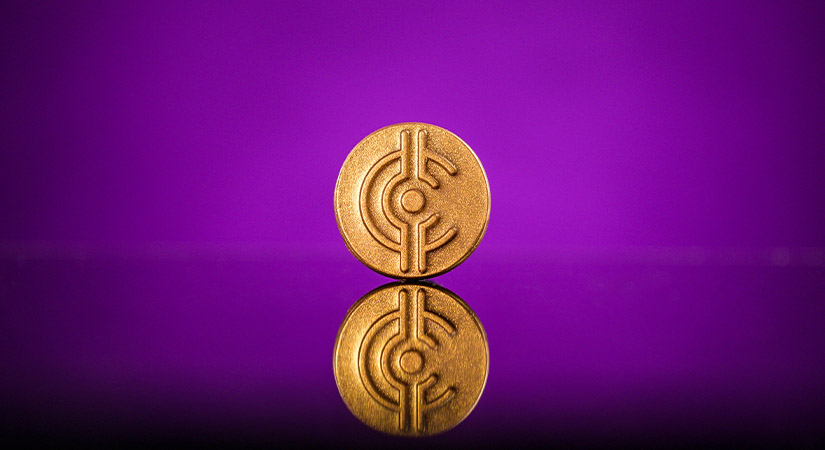 The Chocolate Gold Coins Were Produced by Choco Concept
One of Croatia's most well-known artisan chocolate producers. Croatian Choco Concept, with headquarters in the picturesque coastal city of Opatija, has been at the forefront of creative endeavors since its inception in 2011. The company's team of chocolatiers has participated in a number of high-profile projects, including the Croatian Baka Tablet and the Molecular Chocolate Project.
Stable Tech N.V. aimed for chocolate coins that looked like an ounce of gold coin; therefore, each square is 44 millimeters across, 5 millimeters high, and weighs between 9 and 10 grams. As a result, a 3D design was developed to get a sense of the size of the coins required, while a custom silicone mold was created to try out the first batch of chocolate coins. These coins were produced manually and hand-brushed with a golden hue for a more consistent effect.
These Coins Are Packaged in a Matching Medieval Leather Coin Pouch
The campaign's iconic item was crafted by a leatherworker in the small Croatian city of Samobor who specializes in cowhide items and restorations.
For the pouch's creation, workers used a variety of machines and materials, including heavy-duty scissors, synthetic leather, cowhide, and a golden string. It took the crew an hour to manufacture one bag, each of which was 32 cm in diameter and weighed almost 100 grams. Each pouch can contain 45 coins.
An AirTag "To Track the Success of Its Partners"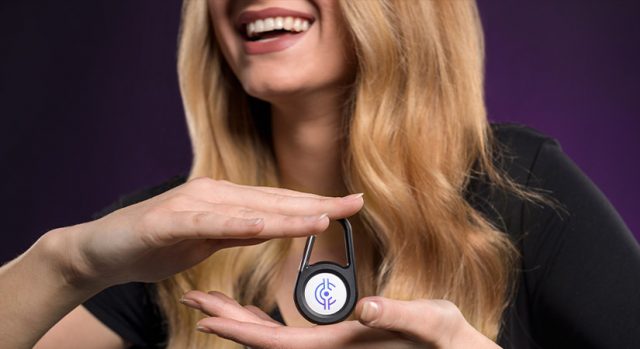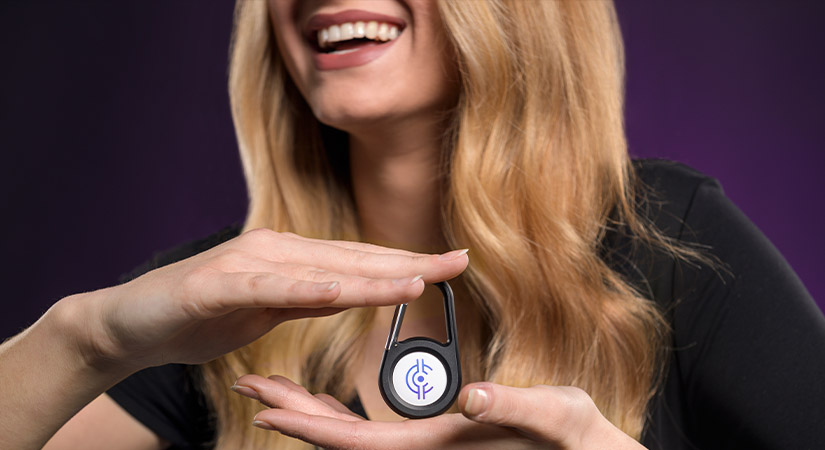 Aiming for quality, the operator tested and finally settled on UV printing and laser engraving, with the former bringing out the best in its logo and the package. The airtag is fastened to a black Belkin carabiner, which is nestled in a customized sponge mold.
Its strong carabiner makes it simple to attach the AirTag to other items thanks to its handy metal loop and spring-loaded gate. The raised corners of the Secure Holder prevent dents and scratches, and the holder's open construction reveals both sides of the AirTag, showcasing all customizations.
What's Next for the Coinslotty Brand?
We've reached out to the Coinslotty.com team, and it turns out that this is just a portion of their plans within the 2023 roadmap. For Q2, Coinslotty.com is gunning for Twitch, one of the largest live-streaming services for video games and other creative content.
Like it did in the affiliate website industry, it aims to close deals with at least 100 Twitch streamers and become part of their live streams. Besides Twitch, the team aims to create a strong foothold on YouTube, the world's largest video streaming platform. It will create a YouTube channel that will feature highlights from its Twitch streamers.
An Overview of Coinslotty.com
Stable Tech N.V. is the company that manages and operates CoinSlotty.com, and they do so under the e-gaming license number 8048/JAZ, which was issued by Antillephone. Since its debut in November 2022, the company has become well-known among blockchain enthusiasts.
The initiative has been approved by the government of Curacao, and all of its games are compliant with ISO/IEC 17025 and verified as "provably fair," with the standard payouts ranging between 95% and 98%.