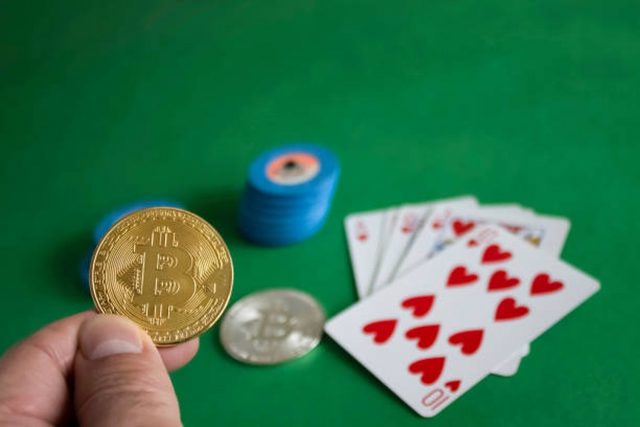 Online gambling has come a long way in recent years. In fact, the rise of cryptos and blockchain technology has provided fresh opportunities for the industry. Over the last decade, cryptocurrency has emerged as an important commodity. As a matter of fact, it has transformed the gambling industry for the better.
Sports bettors and casino players now have a greater say in how things work. Thanks to increased investments in Bitcoin, Binance, and other altcoins. Some of the most popular sites and casinos now gladly accept various kinds of currencies from the crypto family as a payment option.
Let's talk more about it.
How cryptos are changing the gambling industry
Cryptocurrencies have evolved in numerous ways and online gambling has become more anonymous with its use. As a result, players can now place bets without revealing their identities.
In addition, crypto has brought speed and accuracy to the gambling industry. Thus, transactions are quicker and more secure since the rise of blockchain technology.
Most betting sites and apps provide low transaction fees and double rewards like regular and crypto bonuses. Additionally, using cryptos allowed the use of smart contracts; thus, the rise of fair gaming. This guaranteed the fairness of the game and promoted honesty while playing on a blockchain. Not only that, crypto gambling led to the emergence of decentralized gambling platforms that operate without the need for any central authority.
How gambling works in the crypto scene
Here's a quick rundown of how crypto gambling works:
Select a cryptocurrency gambling platform Create an account
Add funds to your account
Place bets
Essential facts that are usually taken for granted
The most practical type of crypto gaming is where you use the tokens directly as a form of currency. You can just wager portions of your token as your bet and your cash out is in the same currency. So, in this case, it makes no difference which cryptocurrency you use for gambling because you will never withdraw your funds in cash.
All you have to do is make a deposit and use it to gamble using cryptocurrency. However, certain gambling sites don't accept all kinds of cryptos.
Aside from those deposit methods, crypto gambling is virtually the same as traditional gambling. Cryptocurrency gambling works similarly to traditional gambling. You can use your crypto to wager on esports, and casino games. However, how you utilise your cryptocurrency may differ depending on where you are.
Summing up the benefits of crypto gambling
Greater Anonymity: One of the primary benefits of gambling with cryptocurrency is the greater anonymity and safety that comes with using decentralized technologies.
Safe and Convenient: In crypto gambling transactions take place on the blockchain, they are very safe, convenient, and transparent, with a record of all transactions.
Lower Transaction Fees: Since there are no middlemen involved in the transaction process, many crypto-gaming companies provide lower fees than regular online gambling platforms.
Need more info on crypto gambling?
If you need regular information on crypto gambling, visit Zamsino.comZamsino.com. ZaMedia N.V. owns and manages Zamsino. The website provides online casino reviews, bonuses, and player guides. Erik King, the writer, and editor for Zamsino has written several articles on various topics related to crypto gambling.