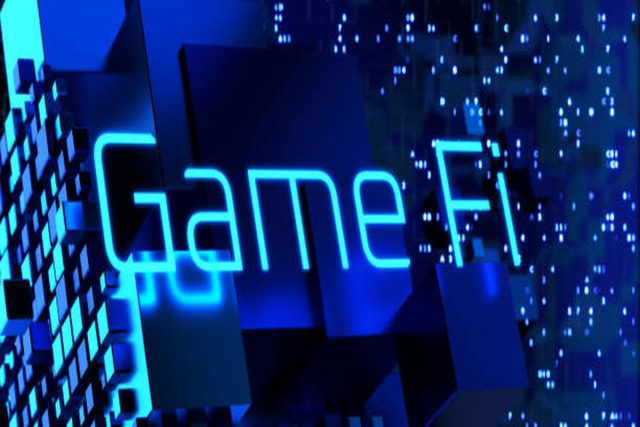 Gamers have long been calling for change and a way to be properly rewarded for hours logged into the internet. As well as being rewarded, they should have access to a secure way of auctioning their avatars and in-game loot, some kind of gamers marketplace, if you will.
This demand has produced a new sector within Web3 called GameFi—a mix of gaming and finance. GameFi alludes to the capitalization of video games comprising its 'Play-to-Earn' (P2E) concept, which represents blockchain-based game titles that deliver tokenized NFTs and currencies to players.
Much of the P2E revolves around the chance to accumulate money. But most of it consists of great play and the opportunity to recoup some of the funds you have dropped on in-game features or just for hours dedicated to the platform
What is GameFi?
GameFi is a term used to define blockchain games that reward players with payments. The GameFi ecosystem is constructed using NFTs, collectible items, digital property, in-game currencies, and digital money, all backed by blockchain technology to create a unique virtual gaming experience.
Players typically receive in-game rewards by finishing objectives, advancing through other game levels, and challenging other players. They can also send their properties and items (NFTs) outside the game to exchange or sell on crypto exchanges.
How Do Gamers Receive Assets?
The awards provided by GameFi differ. They can be depicted as virtual land, characters, in-game possessions, the newest NFTs, or crypto assets. Each GameFi venture holds a distinct model and game regulations. 
Usually, virtual assets will give particular benefits to customers, allowing them to earn more rewards. Some activities contain characters and customizations that are purely aesthetic and have no sway on the gaming experience and consequent proceeds, much like you would expect in any major MMA game.
Digital Asset Ownership
Unlike traditional gaming, GameFi projects used a P2E construction to persuade gamers to participate and progress to their rewards. These are present in the form of in-game cryptocurrencies or NFTs.
Before, game developers kept virtual assets enclosed within a single game. Gamers couldn't apply them externally to the game. With a P2E commerce strategy, players retain their in-game items and currency, with the ability to swap them for digital funds and even fiat currency. In-game items (NFTs) may vary from vehicles to pieces of virtual land registered on the blockchain.
Use of blockchain technology
GameFi uses blockchain technology, a digital file of sorts, to monitor player ownership while ensuring that all trades are registered and fair. Incorporating blockchain and giving ownership of in-game items grants users the following advantages:
Proof of Ownership

Improved Liquidity

Enriched Utility

Portability
 Thriving GameFi Projects
Several GameFi ventures offer decentralized finance (DeFi) elements, including yield farming, liquidity mining, and staking, which give players alternative methods to increase the number of digital funds they own.
One of the best things about GameFi is that it makes gaming more decentralized. In place of traditional game studios that exercise total control over their game's patches and updates, GameFi projects enable the player community to join in on their decision-making process. They submit and vote for prospective updates through decentralized autonomous organisations (DAOs).
For example, players of the hugely successful metaverse platform Decentraland can decide on in-game and organizational regulations by storing their governance tokens in the DAO. The higher the number of locked tokens, the stronger voting rights each player has, which gives them more control over how the game is developed alongside its makers.