TurboXBT – Short Term Contract Trading
The world of investments is being rocked due to the advent of cryptocurrencies. This new asset class is open to everyone regardless of their nationality. And, this asset class has the potential to carve a place on the financial world stage. It's among the reasons why there are a lot of crypto-related brokers that are opening their services like TurboXBT.
In this article, you will learn what is TurboXBT, along with its pros and cons and any relevant information you may need to know. TurboXBT – The Basics TurboXBT is a cryptocurrency broker that focuses on short-term contracts. This means that you don't buy or sell the actual cryptocurrency coins.
Instead, you are trading the contracts that have been derived from cryptocurrencies. Because you are trading contracts, it opens up the possibility of higher leverage limits. However, this is a double-edged sword because you might be able to make a lot of money with only a small capital, but you can also lose a lot.
Hence, it would be best to be very careful when opting for higher leverages.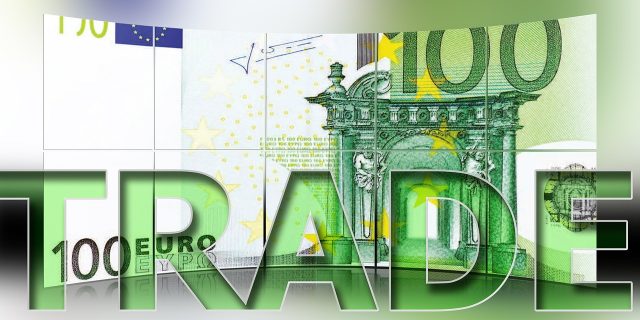 TurboXBTs trading platform is intuitive and easy to understand.
If you have tried trading in any other cryptocurrency platform before, it won't take long to understand TurboXBT's interface. Notable Features * Zero Fees – the excellent thing about TurboXBT right now is that they are offering zero trading fees. However, there are a few things that you need to keep in mind to ensure there are no mishaps.
Withdrawal and deposits are still being processed in the blockchain. While TurboXBT doesn't charge any fees for such, the miners will charge you for the transaction. In other words, you will be paying money to the miners and zero to TurboXBT for deposits and withdrawals. Another thing that might be a source of confusion is the actual trading.
If you lose on the trade, you will lose money. The zero fees don't mean that you are shielded from losses. On the other hand, if you win on the trade, you will get the full amount as there are no trading fees that you need to pay. However, it would be best to keep in mind that the zero fees may be temporary, and they may start charging in the future.
* Tight Security – with all of the news about hacking in the realm of cryptocurrency, security is a significant factor when assessing different brokers.
According to TurboXBT, most of the client's digital assets are in cold storage. Only a small portion of the assets are in hot storage for various transaction purposes. Furthermore, outgoing and incoming transfers are executed manually, given that it passes through various checks such as suspicious trading activity, money laundering, risk scoring, and other nefarious behavioral patterns. Another thing that is worth mentioning is that all withdrawals are only processed once a day between 12:00 UTC to 14:00 UTC.
This is a security feature to limit the extent of damage in cases a hacker can penetrate the defenses. Because of such a feature, dishonest participants can only hack between that period and only succeed if they can get past the manual verification.
Furthermore, the manual verification ensures that no single hacker can withdraw all the money in one bulk. In other words, TurboXBT's security features are pretty tight. * Demo Account – most professional traders will tell you that if you are new to trading, always start with "play money" or demo account.
With such accounts, you can try trading strategies and see if they are profitable. If you can't show a profit with a demo account, it's improbable that you'll make money in the long run with a real money account. The good thing about TurboXBT is that they offer a free demo account. The demo account will give you $1,000 in virtual money to try your strategies.
You also don't need to deposit real money to try the demo account. You can just sign-up and take it for a spin. * No KYC – another enticing feature of TurboXBT is that they don't require you to go through KYC. Of course, you can still submit your credentials if you want to, but anyone can start trading in their platform with no KYC needed.
There are a lot of people who find KYC a big nuisance or even a roadblock. For such people, TurboXBT is an excellent option. * Trading Pair Varieties – while TurboXBT is mainly focused on cryptocurrencies, they also have a few asset pairs outside of the crypto world. It's an excellent feature to dabble with other asset classes while primarily trading cryptocurrencies.
As of the moment, TurboXBT offers around 38 trading pairs in total. Remember that this number is not fixed, and it sometimes increases or decreases.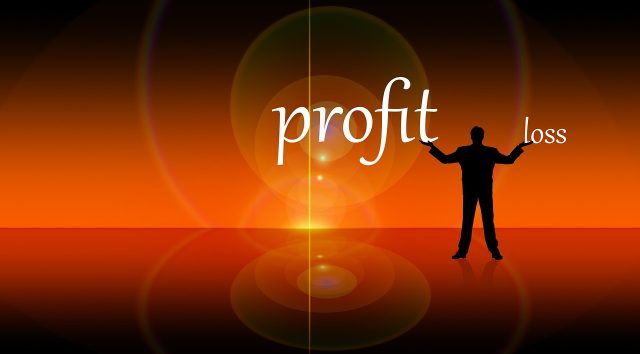 What You Need To Know
There are a few things that you need to know about TurboXBT.
First is the withdrawal limits.
Because of the security feature that all withdrawals are only processed once a day, that means you can't instantly withdraw your money. You have to wait for the next processing window. It's a bit of an inconvenience, but you'll get tighter security in return.
There's no mobile app at the moment. Hence, all your trading activities and other transactions must be done through a browser. Although, you can access the site using your phone's browser. Then, there's the elephant in the room. TurboXBT is an unregulated broker. Dealing with an unregulated broker for stocks, bonds, or forex can be dangerous.
But to be fair, unregulated brokers for cryptocurrencies are not as problematic. Keep in mind that cryptocurrencies are relatively new, and financial institutions are still trying to figure out how to regulate the market or if they even have jurisdiction for such regulation.
In short, TurboXBT may be unregulated, but that does not also mean they are running a scam. However, that doesn't also mean they don't carry risk. Hence, it's up to you to gauge how much money you want to deposit versus the perceived risk. Wrapping It All Up TurboXBT is a derivative broker that primarily focuses on cryptocurrency pairs.
Their biggest strength at the moment is the zero trading fees. They also have an intuitive and user-friendly platform. And, the security is reasonably tight. If there's one thing that may be a cause for worry is the unregulated status of TurboXBT. However, because cryptocurrency is relatively new, there are a lot of legitimate crypto brokers that are still unregulated.
This is mainly because financial institutions and governments are still trying to figure out what to do with cryptocurrencies.