Have you ever been curious about what NFT virtual land entails? Do you think it is worth buying some of these lands?
The virtual world is continuously becoming a trending space for a majority of the financial involvements. Today, the metaverse keeps gaining traction as it supports most of the physical activities like property ownership, gaming, and a lot more. It allows these activities to be imitated and monetized in the virtual space.
This phenomenon explains the concept of NFT virtual land since it is also a virtual representation of real estate. Notably, it implies that even as there are platforms to acquire tangible lands and properties in the real world, there are various platforms that make it quite possible to acquire intangible properties and lands in the virtual world.
Furthermore, investing in the NFT virtual land arena implies investing funds in real estate on the blockchain.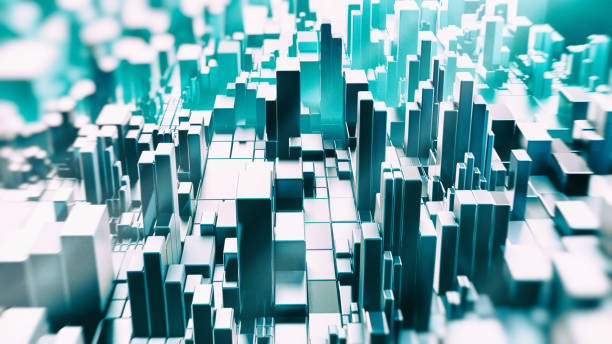 What Is Metaverse?
Metaverse is described as a blend of the virtual world and the real world as we know it. Lately, it has become one of the most trending technology specs across the general international media landscape. Notably, it is best described as a virtual world that blends diverse aspects of the digital and real worlds. The technology currently incorporates gaming, recreation, socialization, and working.
In most cases, it is used to insinuate and represent a future version of the Internet that would see the virtual, persistent, and shared spaces that are being accessible via 3D interactions. The metaverse normally reflects the next major leap in the evolution of the Internet.
Related:Explaining Facebook's Big Jump Into the Metaverse
As stated earlier, the metaverse keeps gaining traction as it lets most of the physical activities including ownership of properties, gaming, and the likes are imitated and eventually monetized within the virtual space.
Therefore, it is correct to state that the metaverse is designed to activate the possibility of buying and investing in NFT virtual land parcels. The technology provides the possibility of making virtual real estate become the future of physical reality. Nevertheless, it is crucial to understand that purchasing virtual real estate means buying some land in the metaverse.
What Is NFT Virtual Land?
NFT virtual land is a segment of digital land that can be acquired or owned through metaverse platforms. Since non-fungible tokens (NFTs) wholly represent ownership of segments of an asset, they also appropriately represent land ownership since each one is unique and straightforwardly proves digital ownership.
Hence, in an aim to represent unique ownership of a region, users are needed to purchase NFTs that are connected to that specific plot of digital land. Users can buy these plots via a land sale either right from the project or on the secondary NFT market.
There are existing NFT virtual land projects that have become quite popular with records of a growing number of investors. These NFT land projects include Axie Infinity, The Sandbox, and Decentraland. Interested blockchain users can buy these NFT lands and use them for different purposes.
NFT lands can be used for gaming, advertising, working, socializing, and a lot more. Anything that a user can do with their NFT virtual land depends on every project that comes up.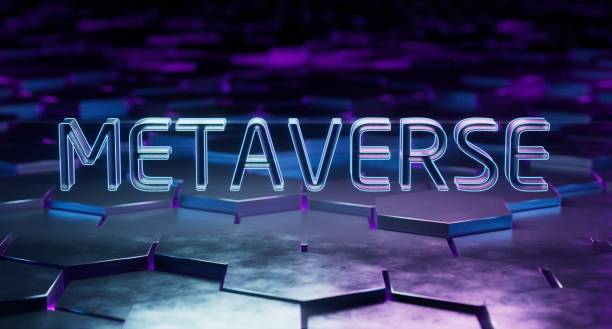 Real Estates versus Virtual Lands
The relationship between real estate and virtual lands is the mutual features that they own with the opposing nature of tangibility. In that context, real estates and virtual lands resemble each other in terms of features. But, one of them is tangible while the other one is virtual.
Real estate describes various properties like land and the buildings erected on it or other forms of natural resources that exist on it such as trees and water. It represents the tangible and physical properties that are attainable in the physical world.
Virtual lands on the flip side are just non-tangible real estate. As stated previously, NFT virtual land parcels are regions of digital lands existing on the metaverse. They only exist in the virtual world and can be purchased using the tokens of the metaverse projects that host these plots of land.
Why Acquire Virtual Land?
Virtual lands have continuously gained the interest of many crypto investors globally due to the many benefits that are attached to owning these assets. Having some sense of ownership over intangible assets like LAND is some experience that anybody would want to explore. Here are some of the reasons why an investor should consider acquiring virtual land.
First, the process involved in buying virtual lands seems to be considerably easier than buying real estate in the physical world. The acquisition of virtual land is more traceable, secure, and easy via the implementation of blockchain technology.
Secondly, virtual land alignment with the quickly evolving crypto-investment industry has given virtual lands the possibility of offering impressive returns on investment. It means that investors just acquire NFT virtual land that is still relatively low in price for purposes of long-term investments.
Related:The Metaverse Giants – Axie Infinity (AXS) Decentraland and Parody Coin (PARO)
They would acquire the lands when the value is considerably low and wait until the land price rises to the point where they want to resell it. The other benefits associated with purchasing virtual lands include a steady income just like in the real world and the privilege to own a new asset class that does not depreciate.
As stated previously, metaverse lands can be used for different purposes that include work, advertising, gaming, and socializing. Metaverse landowners can be given space for advertising and they are charged. Furthermore, events can also be held on these lands to encourage socialization.
Risks That Come With Virtual Land
As much as the virtual lands offer some exclusive benefits to their owners, there are also some risks that come with owning them. There are various tendencies that the results of investing in virtual land may not come out positive as the future of virtual lands is unclear.
It is challenging to project whether virtual land will yield well in the long term. Moreover, there is no assurance that the blockchain to be used to acquire virtual land will gain some traction and be adapted in the future. Therefore, there is minimal or no tendency that the land will increase its value in the coming years.
Furthermore, NFT virtual land seems not to be cost-effective on many occasions which put an individual's investment at risk.
How To Acquire Virtual Land
It is crucial to understand that there are no complications associated with the process of buying virtual lands. Investors who want to buy NFT virtual land can just set up a cryptocurrency wallet, add some funds to the wallet and then visit an NFT marketplace that is offering nonfungible token lands and properties for sale.
Some of the leading NFT marketplaces that offer NFT properties for sale include Cryptovoxels, Decentraland, and OpenSea.
Are Global Firms Buying Metaverse Land?
Several prominent brands and celebrities have already started to buy land in the metaverse. For instance, Snoop Dogg is creating his Snoop Dogg Metaverse Experience on The Sandbox. Furthermore, Adidas has also acquired space on the platform for their AdiVerse metaverse experience.
Apart from joining in the NFT and metaverse hype, brands and firms will offer the users an opportunity to interact with them by accessing games, metaverse services, and products.
NFT virtual land has now made the jump from retail to institutional investors. For instance, The Metaverse Group has made headlines buying huge amounts of digital real estate. The group is virtually headquartered in Decentraland's famous Crypto Valley. PwC Consultancy Company also acquired plots of land in Decentraland in December 2021 as part of their web 3.0 advisory services.
What Impacts The Price Of NFT Virtual Land?
The price of virtual land is determined just like the other non-fungible tokens or cryptos. There are three primary factors to examine:
The Platform
Popular platforms like The Sandbox, Decentraland, and the upcoming My Neighbor Alice seem to have higher prices for their NFT land. That is due to market demand and supply. The user base and interest of the platforms are considerably higher than the smaller projects.
Utility
Virtual land is different from the other NFTs since it normally has several use cases. These use cases differ subject to the platform that the NFTs are on. For instance, digital worlds like Decentraland let users customize and create on their platform (land).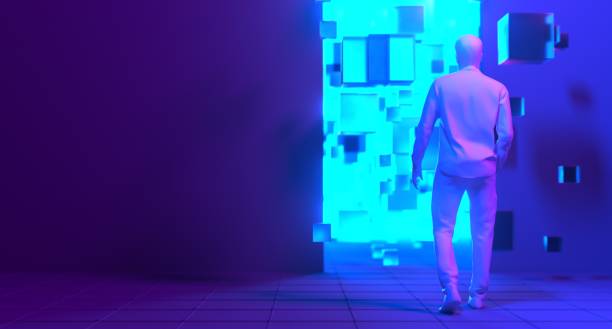 In case your land is in a popular zone or gets many visitors, you can charge for advertising. The land might also offer benefits in a blockchain video game. You can also have enhanced staking bonuses or experience unique in-game events like in the case of Axie Infinity.
Related:NFT Plazas Launches World's First Automated Metaverse Advertising System
Speculation
Huge sales of NFT virtual land in the past have resulted in an increasing amount of speculation. For instance, the NFT real estate firm Metaverse Group spent nearly $2.43 million in November last year buying a parcel of 116 plots of land within Decentraland. Every plot is 16 meters squared, giving them a cumulative 1,856 meters squared of land within the Fashion Street district.
The Takeaway
Taking into context the speed at which NFTs and the metaverse are coming up and gaining traction, coupling it with the way they have become major trends within the crypto space, one can say that the idea of owning an NFT virtual land might come out well in the long term.
Since real estate has now created the way for financial freedom for most people in the real world, the virtual lands existing as a virtual duplicate of real estate might also be giving investors a great path to financial freedom.