If you try to recall the time you heard a new technical term being used as widespread as 'Metaverse' in such a short period, probably you won't come across much? When Facebook rebranded itself as Meta, the first thought that struck everyone was if Metaverse is perhaps a Facebook thing. Not only was that thought misleading, but also Facebook's utmost attempt to establish itself akin to the Metaverse. So, what actually is the Metaverse?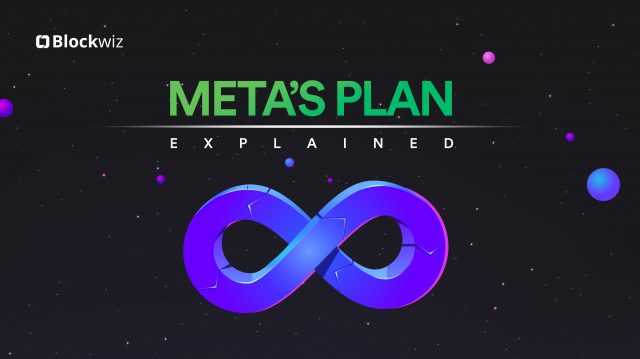 Metaverse is a multi-layer Virtual Reality Distributed Network platform based on the blockchain. It is envisioned as the foundation of a new economy by tech giants like Meta, Google, and Microsoft. At the same time, it is also perceived as an era of connectivity and immersive gaming by Sony, EPIC, and NVIDIA. Users can freely transact and interact with one another regardless of geography, wealth, or social status.
Metaverse's core goal is to be the most advanced and immersive platform for VR content while also providing the infrastructure required to run decentralized applications (D-Apps). It is not only strategically promoting interconnectivity but also establishing what some refer to as the Internet of Imaginative Reality. But, if the Metaverse is to survive the new Internet era, who builds it and how it is built—are critical to society's long-term socio-economic viability.
The Big Push By Facebook in Metaverse
"Facebook was pretty early in realizing that Metaverse's true potential lies in evolving a platform that will allow consumers to interact with each other seamlessly while providing the most valuable data about them. In doing so, Metaverse can fundamentally change the way we work and live," commented Dev Sharma, CEO of Blockwiz, a leading crypto marketing company.
Moreover, Metaverse can possibly disrupt the current model of centralized internet services to create a decentralized internet where users are in control of their digital identities and content. The disruptive transition would enable users to share their experiences and opinions without the risk of persecution or censorship.
Metaverse will be enormous; Bloomberg values it as $800 billion by 2024. Investment giant JP Morgan established its presence as the first bank in the metaverse and estimated it to be an opportunity of US$1 trillion. These numbers speak for the value the Metaverse represents.
Moreover, Metaverse is for everyone—from gamers to employees, social bees to businesses—it caters to every user. You can contribute to the Metaverse as an NFT artist,
rent your space for advertisements, and earn money from Play-to-Earn games. No wonder then that Meta decided to capitalize on the opportunity before it was too late.
In a Nutshell
Metaverse aims to cater to Dapps, blockchain developers, artists, workspaces, and crypto-currencies for project launches, NFT developments, and in-game character customization. Moreover, it emphasizes the essence of enhanced user- connectivity, asset development, privacy, and ownership.
For Facebook, Metaverse depicts a possible future where they can play a more significant role without constraints. If Facebook (now Meta) successfully becomes a forerunner in the Metaverse, it can become the company manufacturing and selling VR headsets used to access the Metaverse. It can also become the company controlling a central app store distributing metaverse-based Dapps. Moreover, this control would give Facebook unparalleled influence and power over the internet architecture that it does not currently have on the mobile web. The possibilities are just endless!