The size of the global cryptocurrency market is set to rise exponentially, surging at a compound annual growth rate (CAGR) of 12.5% in the period between 2023 and 2030. Nonetheless, despite the volume, the mainstream adoption of the nascent technology is quite slow.
For the uninitiated, the complexity of cryptos has been a huge challenge in adoption. In that context, Hooked Protocol efficiently integrates the learning of the crypto environment with GameFi.
Introduced in late 2022, Hooked Protocol is designed as a gamified social learning platform that builds an interactive and gamified on-ramp layer for new users to find viable ways to join the Web3 world.
The primary emphasis lies in pushing for the widespread adoption of Web3 by captivating users through various engaging educational initiatives. Powered by the BNB Smart Chain, the protocol additionally implements the appealing concept of learning while earning.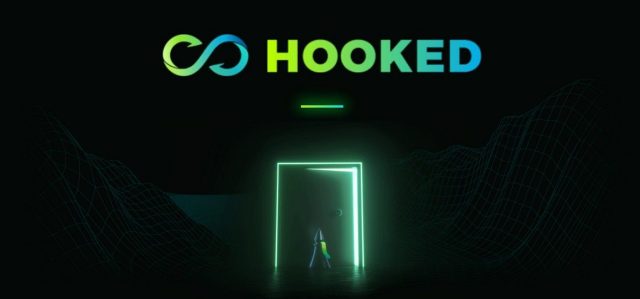 Being an experience-based Web3 education platform, Hooked Protocol has managed to open the doors of the innovative Web3 ecosystem to an extensively untapped audience. It aims to resolve major hiccups that hinder Web3 adoption, especially the lack of enough Web3 education and high barriers set for entry into this space. By using a gamified experience, users can learn how to buy, hold, trade, and profit from a cryptocurrency.
This protocol supports and speeds up the Web3 transformation of developers and applications. Utilizing decentralized social networks, Hooked Protocol contributes to the establishment of a thriving community enhanced with scalable capabilities.
Related:"Is Web3 dead?" A Expert Answers the 10 Most Searched Web3 Questions
How Hooked Protocol Works
Hooked Protocol uses a three-pronged strategy to incentivize the adoption of Web3. The three main elements that make up the Hooked Protocol ecosystem include a mechanism for incentives, gamified learning, and an integrated system meant for businesses.
Gamified Learning
Hooked Protocol has reportedly adopted an interactive and inquisitive Web3 education strategy. Notably, Hooked Academy Sensei allows users to interact with virtual tutors incorporated with ChatGPT. There are many virtual tutors with different characters and they are trained to interact with users like human tutors.
Hooked Academy, in the meantime, offers 30-second meme videos to assist users in the learning process. The videos with AI-powered characters make the learning process engaging, informative, and structured.
Incentives
To increase the rate of adoption, Hooked Protocol has an assorted mechanism of incentives:
Proof-of-Work-and-Time (PoWT) Mining Game – in this case, the onboarders mine to earn using the PoWT mechanism, a consensus strategy that brings in a variable block time scalable with mining power.
Quiz-to-Earn – the participants take quizzes to learn about various Web3 fundamentals and they are rewarded with tokens.
Stake and Swap – the users can hone their skills in Web3 concepts, including staking, trading, and transferring crypto tokens.
Social Referral – users are compensated for recommending their Web3 social network to other active users.
Infrastructure For Businesses
The Hooked Protocol has recently introduced integrated infrastructure to offer Web3 onboarding solutions for business enterprises. Examples of these infrastructures include a login procedure with a decentralized identity, a social network integrated interface, and a user growth engine. The Hooked Soulbound Token works as the sole digital identity, giving community members smooth access to the Web3 sector.
Notably, users enjoy access to the Hooked Wallet, which allows them to maneuver and orient with Web3 transactions, including the transfer of crypto tokens, staking, and swapping.
The Hooked Protocol aims to develop a blockchain infrastructure with rollup applicability, which will assist in facilitating the consolidation of all ecosystem data and assets. Moving computational logic and data onto these application rollups will make the protocol highly scalable.
What Tokens Are Used On Hooked Protocol?
Hooked Protocol utilizes a dual-token model, one of which is for governance and the other one is a utility Tokens.
The two tokens used in the Hooked Protocol are the Hooked Gold Token (HGT), the utility token, and HOOK, the governance token.
HOOK is used for:
Earning rewards
Voting viable decisions on proposals
Accessing community event privileges
Accessing exclusive nonfungible tokens (NFTs)
In-app purchases as a means of currency.
Interestingly, the protocol stated that it has plans to utilize HOOK as a gas token for different economic activities within the Hooked Application Rollup Infrastructure.
Hooked Gold Token (HGT) is the utility token on this platform offering the community continuous incentives to contribute. Coming with an infinite supply, HGT is used only in the Hooked Protocol environment. But, the protocol has a mechanism set in place to control the liquidity of HGT and minimize the risk of speculative attacks that may damage the value of the token.
Related:Op Ed: Beware Web3 – The Wild West Has Gone Online
What Is Wild Cash On Hooked Protocol?
Wild Cash provides users with gamified learning of Web3 concepts while allowing them to earn GOLD tokens.
Notably, Wild Cash is the first decentralized application (dApp) on Hooked Protocol. It is a learn-and-earn application that allows new users to earn GOLD tokens for doing various quizzes and inviting their friends to play. The social reference mechanism on Wild Cash enables users to share referral codes and posters on social media and scan QR codes.
The dApp utilized PoWT to track the users' contribution resources and reward them. While participating in different activities on the application, users also familiarize themselves with Web3 mechanisms.
Wild Cash introduces an assortment of activities, including:
Mine GOLD tokens by moving animated avatars that show how proof-of-work (PoW) operates on Bitcoin.
Log in after every 24 hours to participate in various quizzes and compete with the other players to earn different rewards.
Watch ads to earn GOLD.
Answer questions about crypto-related topics, including GameFi, decentralized finance (DeFi), regulations, and NFTs to win gold.
Swap and stake using the Hooked Wallet.
How Hooked Protocol Plans To Thrive
Hooked Protocol is targeting growth in the market, its ecosystem, and its community. The plan consists of brushing up on the SocialFi model of the protocol and striving to support users to make better use of their massive social connections. Integrating platform enrichment with more fun-filled content, Hooked Protocol aims at making itself more engaging for the users.
Coming after a global expansion strategy underpinned by a boosted content-learning platform, Hooked Protocol is working on bilateral economic partnerships to create a flywheel-based network that helps generate more traffic continuously and enhances community growth.