Will email play a role in the Web3 revolution?
What is the future of email in crypto adoption?
These questions have hovered on everyone's minds since the start of the evolution of the next level of internet technologies.
There have been very few iterations of Web3 email solutions (we literally had to dig DEEP to find one), but we did and discovered that the "ole-email" will continue to play a fundamental role in our lives once crypto/Web3 adoption gains traction.
Shant Kevonian, Founder and CEO of EtherMail brought to light the benefits of Web3 email solutions.
Here's what he had to say.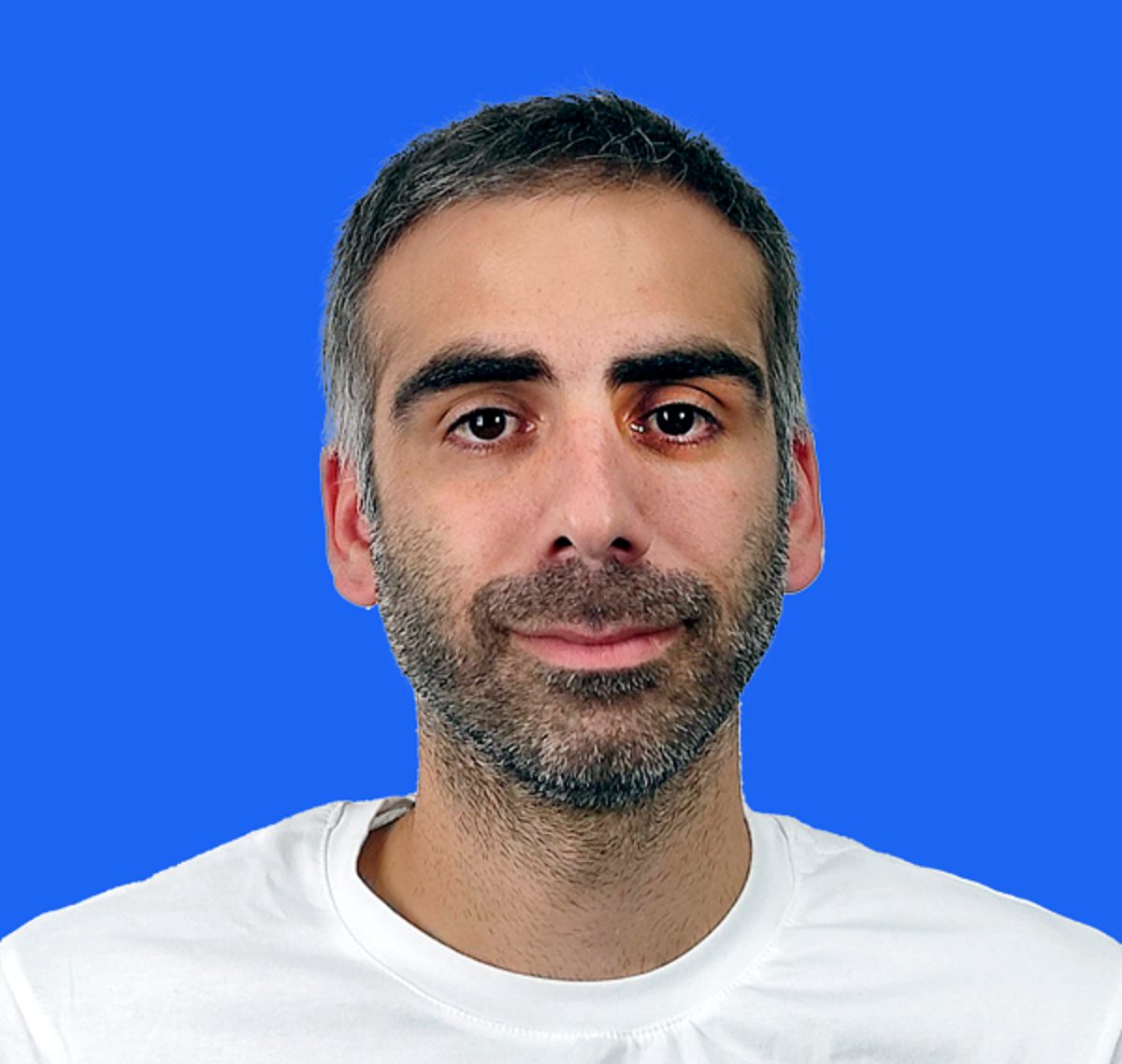 Shant Kevonian, Founder and CEO of EtherMail
E-Crypto News:
What's the need for Web3 emails? What makes them special?
"While email is undoubtedly one of the de-facto forms of communication globally, the foundational architecture has remained completely static over time, and is fundamentally unfit for today's privacy-centric landscape. Every day it is estimated that somewhere in the region of 320 billion emails are sent, with roughly 30% of these being flagged as unsolicited spam. Very often, these types of emails are sent in bulk to huge numbers of recipients without their consent, resulting in a conveyor belt of unwanted emails, clogging up users' inboxes. Furthermore, spam emails can include links or attachments that can undermine device security, introducing a significant risk variable into the equation. At EtherMail, we want to address this long standing imbalance and introduce an entire new framework for Web3 email economics – one that rewards users for their time spent reading inbound marketing emails. By leveraging the latest innovations in blockchain technology, we are establishing a mutually-beneficial ecosystem that prioritises an individual's privacy and helps users unlock a new source of passive income, while also empowering brands to execute more effective outreach to potential customers. Web3 emails also provide a mechanism for Web3 users to contact each other via their wallet addresses, and also help companies contact Web3 users."
E-Crypto News:
What exactly is the difference between regular anonymous email solutions and EtherMail? 
"Our Paywall solution – which can be used by both Web2 and Web3 users – sets us apart, and  represents a personalised protective layer for email users to filter spam and earn rewards for receiving inbound advertising emails. You can think of it as a type of virtual toll configured by a user for their inbox, allowing them to set a range of custom preferences to define what kind of content they are willing to receive in exchange for rewards in token form. Verified content sources are a key part of the Paywall, which users have full oversight over by designating verified senders. Much like Twitter's blue tick, a certain set of criteria and classifications will apply to the sender to deem their eligibility and trustworthiness."
E-Crypto News:
What are EtherMail's anonymity features?
"Championing user privacy across the Web3 landscape is something I'm very passionate about, and we are delivering a new era of anonymous and encrypted wallet-to-wallet communication. By leveraging the power of Web3 to enable stronger levels of user autonomy and privacy, we are transforming the dynamics of email communication for the common good."
E-Crypto News:
What's EtherMail's backstory?
"As someone who has been firmly embedded in the crypto and blockchain space for the past number of years, I developed a deep understanding of the communications challenges confronting Web3 projects, especially in terms of establishing direct connections with asset holders. Across the spectrum of telegram and discord groups, the quality of communication generally decreases as communities grow in size. What often follows are recurring queries like 'When moon', which undermines the integrity of the channel. Due to the high volume of passive user profiles in these groups, many community members end up missing out on key information. With no viable solution on the market at the time, I set about creating EtherMail."
E-Crypto News:
Please can you tell us about the EMC token?
"EMC is currently used as our reward token. EMT, our native utility token, will be launched as part of our future roadmap, at which point EMC tokens will be converted to EMT. The EMC:EMT conversion rate will be defined at the time of token launch."
E-Crypto News:
Why are users incentivized in your ecosystem?
"Helping Web3 projects maintain direct communication with their asset holders is just one aspect of the EtherMail platform. We also want to usher in a new advertising paradigm – one that prioritises the privacy preferences of end users. Fundamentally, I believe users should be rewarded for the attention and time they spend everyday sifting through unwanted marketing inbounds in their inbox. I think it's fair to say that the Web2 landscape has facilitated an advertising free for all, with the privacy of user data being undercut at every turn. We are providing a personalised protective layer for email inboxes to incentivise readers to engage with marketing inbounds."
E-Crypto News:
Tell us more about the EMC airdrop. What is it about?
"As part of our recent integration with Unstoppable Domains, we announced an airdrop of 10 million EMC tokens in a raffle to EtherMail users with an active Unstoppable Domains account."
E-Crypto News:
What are EtherMail's corporate benefits for companies?
"EtherMail enables companies to send rich, relevant content directly to their asset holders based on blockchain-synced real time information. For example, the EtherMail solution is currently being leveraged by a range of Web3 projects to deliver personalised newsletters, tailored communications updates, and relevant information directly to their token holders' inboxes."
E-Crypto News:
What are the different corporate pricing plans?
"Corporate pricing plans vary principally on the number of emails sent per month. Users can also hook up extra smart contracts to their account and get a few more admin slots if required. 'Standard' pricing caps at 100K emails per month after which we can do custom plans based on projects' specific needs."
E-Crypto News:
What are the customization options?
"The primary features that we can adjust and play with are the number of emails per month, the number of smart contracts and the number of admins. That being said, for larger clients we can give them other customisation options, such as skins. So upon logging in, the inbox look and feel is in keeping with their brand for new users that onboard their communities, not the default EtherMail brand. We can also customise email domains to actual domains so instead of being brand@ethermail.io it can be modified to web3info@brand.com – with this being a user's EtherMail email. More customisation features will be developed and rolled out gradually."
E-Crypto News:
Why are Web3 email solutions critical for the cryptospace?
"Ultimately, because there is no medium for high fidelity communication. From the brand side, it's hard to keep track of who your current/past asset holders are. Furthermore, it's hard to take into account users' scope of activity and interests when speaking to them within the current communications channels such as Twitter, Telegram, Discord, etc. From the user side, it's hard to ensure comprehensive visibility of the brands they like. Are messages being lost in an infinity scroll experience? Are they seeing what is most relevant to them? Web3 is really about community, brand and user sides have a vested interest in max visibility and communications with each other as their symbiotic relationship is what usually drives the product/community/dApp forward. From this perspective, Web3 email is critical as it ensures high fidelity communication in a passive and frictionless way, enabling improved communications and deeper relationships among the community."
E-Crypto News:
Are there any regulatory hurdles to jump over?
"The Web3 regulatory landscape continues to evolve at pace, with new frameworks pertaining to token launches, and how consent can be given via wallets signatures. We've seen significant regulatory developments recently in Asia as well as the European Commission's MiCA framework. In the UK, the All Party Parliamentary Group (APPG) for Crypto and Digital Assets outlines a comprehensive set of recommendations designed to strengthen the UK's position as a bonafide crypto hub. We are firmly committed to upholding the highest standards of compliance across the board."
Related:What are the Best Compliance Practices for the Crypto Space? (Round Table Interview)
E-Crypto News:
Can you tell us about your partners?
"We have experienced rapid growth, onboarding more than 500,000 users and integrating with ENS (Ethereum Name Service) and Unstoppable Domains, extending the reach of the EtherMail solution to millions of registered UD and ENS users. We also facilitated Web3 voting for Decrypt Studios' inaugural Crypties Awards 2022 with more than 10,000 participants – the crypto industry's preeminent annual awards initiative. We've also established partnerships with renowned NFT projects such as Probably Nothing, Toxic Skulls Club, inBetweeners and Prime Planet. This has enabled these projects to segment their asset holders based on the number of tokens held, the rarity traits of an NFT held, the specific type of NFT held, and more. By leveraging EtherMail's proprietary Web3 email solution, our partners can tailor communication to their NFT holders accordingly, and send custom rewards for contributing to the respective communities."
E-Crypto News:
Congratulations on your last funding round! What's next?
"Thanks! We recently secured a $4 million pre-Series A funding round led by Tim Draper and Draper Associates. Having previously invested in Ethereum, Tesla, Coinbase, Polygon and SpaceX, Draper has a proven track record in backing bonafide industry disruptors. Looking ahead, we want to extend the reach of our Web3 email solution to new swathes of users through strategic partnerships with industry leaders, as we continue to set the standard for anonymous and encrypted wallet-to-wallet communication."
E-Crypto News:
What are some of EtherMail's practical use cases?
"We are actively helping crypto and NFT projects maintain a direct line of communication with current asset holders, based on blockchain-synced, real-time information. Given the frequency with which holders sell their tokens and NFTs, it is increasingly difficult for projects to maintain contact with holders of their assets. We have developed a solution to address this systemic industry problem, which has definitely been thrust into focus after MailChimp took the decision to ditch crypto and Web3 projects from its newsletter distribution service. EtherMail also proactively protects against fraud and preemptively alerts users of potential risks thanks to blockchain powered technology, while also providing protection against rug pulls."
E-Crypto News:
Who are the people behind EtherMail?
"I serve as Founder and CEO of EtherMail, following a career spent creating innovative algorithms and scalable solutions for various enterprises. My experience spans C-suite roles in eco-conscious and carbon-neutral ventures, along with entrepreneurial endeavors, such as Prodcast.tv, a cutting-edge live video-streaming and marketplace platform. I've also served as an advisor to metaverse platform Soundstage.fm, extending my technical expertise to the Web3 industry.

Gerald Heydenreich (CFO and Founder) is a seasoned entrepreneur, and has consistently demonstrated his ability to innovate and grow businesses across various sectors. Starting at age 25, he founded Portum, the first European B2B reverse online auction and sourcing events platform with more than 1 bn USD trading volume, and later sold it to CapGemini/IBX. He then co-founded BuyVIP, a European private sales club that scaled to over 8 million users, $120 million USD revenues and was acquired by Amazon."
E-Crypto News:
Do you think Web3 email solutions are here so stay? Please can you give us reasons?
"Email will continue to be a leading communication solution for the Web3 era, as it has standards that are widely adopted by applications, companies and other solutions and is already used by two-thirds of the world's population and companies. Web3 email solutions are absolutely here to stay due to their ability to prioritise user privacy, empower individuals with data ownership, and offer enhanced security. These solutions align with the ethos of decentralisation and provide alternatives to traditional email systems – which I think we can all agree has undermined user trust and privacy for far too long.

Web3 email solutions provide users with a secure and private means of communication and data storage, which is particularly crucial in today's digital era, where personal data is increasingly vulnerable to hacking by nefarious actors. Web3 email solutions can also disrupt the conventional messaging industry by presenting a novel, secure, and private alternative to existing solutions. Consequently, we may see a significant market shift, with more individuals choosing decentralised, blockchain-based email platforms in lieu of traditional options."
E-Crypto News:
Where do you see EtherMail in the next decade?
"We are already well on our way to establishing a best-in-class framework for Web3 email communication with our growing roster of partners. In the coming years, our Web3 emailing solution will also contribute to the growth of the decentralised web, promoting the principles of privacy and security for all users.

Over the next decade, we want to be the de-facto framework for email economics, rewarding users' time spent reading inbound marketing emails. We want to provide advertisers and users with a high quality email marketing and communication experience in a mutually beneficial setting, by leveraging the latest innovations in blockchain technology. With 320 billion emails being sent worldwide everyday, this use case could be transformative, particularly in terms of how the utility of blockchain technology is perceived by mainstream users."
Related: What are the Blockchain Technology Use Cases? We Talk to the Experts (Roundtable Interview)