The concept behind GameFi (GAFI) came up from the intersection between two fast-paced industries: decentralized finance (DeFi) and gaming. GameFi is a DeFi platform that is used in the creation of new types of blockchain-based games.
GameFi is part of the bigger decentralized finance movement that uses a variety of decentralized financial tools for the creation of new forms and functions in governance, finance, and a lot more. GAFI offers the users several tools for the game designers in developing blockchain games.
These tools include:
A marketplace for sharing and selling mods that add to the gameplay experience of a particular title without having to change its fundamental mechanics.
Developer API tools to incorporate both moddable games and non-moddable games into the GameFi platform.
DeFi Wallet enables much more complex in-game economies.
Arcade experience where the users can bring in their current games and play them with other players who already have apps on the GameFi platform, supporting a massive variety of gameplay experiences across a plethora of titles.
Gamecoin, a currency that is designed particularly for micro-transactions in the games where everything from purchasing new skins to unlocking special items costs a given amount of currency.
Specialized and customized curation tools for dApp developers like the automated "bounty" payments, for example, discovering bugs in a DApp.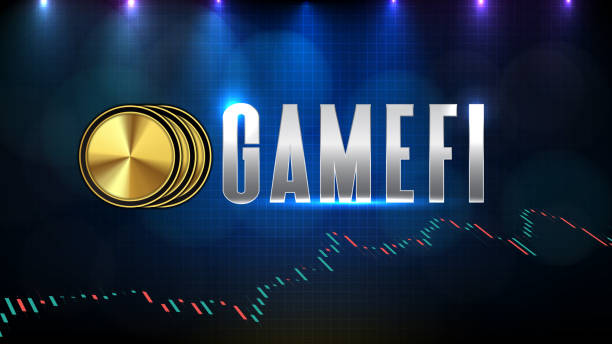 The idea that powers this technology is to create a DeFi platform for the blockchain gaming space that lets users access a wide array of gameplay experiences while concurrently simplifying the user experience by having all the essential tools built in. eventually, it is meant to attract even the non-crypto players to start using and participating in blockchain games.
Related: Winners Network Founder Walter Minhoto Talks to us about "Play to Earn" Blockchain Games
All these developments are achieved by using the existing Ethereum (ETH) network for transactions while guaranteeing compatibility with the other networks, including NEO and MOAC.
GameFi Explained
GameFi is described as a decentralized Game Store where the game developers can publish their games and the gamers can buy GameCredits (GAME) using fiat money and then use them to acquire gamers. In that context, the game publishers receive 95% of all revenue generated by the Game sales on Games.
To create GameFi, Amazon's researchers applied their advanced machine learning models to acquire data from the players of all unsuccessful and successful games available on the market. That strategy enabled GameFi to determine what factors mainly contributed to the success of these games.
GameFi noted that various player behaviors were quite common in the successful games compared to the unsuccessful versions. They included playing for a long time without making purchases, repurchasing a game once it is deleted, or just buying a new game even if they already have an old installed one on their device.
Furthermore, GameFi also identified the other main factors that were statistically important, like the number of days before a player decides to make the first purchase or how frequently they play the game in the week compared to the weekend.
The GameFi (GAFI) algorithm utilizes historical analysis to determine whether any new games will enjoy success in the market. GAFI can tell developers what games are worth their investment and which changes to incorporate to change an unsuccessful project into a success story.
Moreover, the game distributors can use GameFi data to comprehend and determine why some of the games are successful while others are not. Today, the game testing services now use GameFi's features and components to help in determining which of the games' user bases need to get expanded via marketing efforts.
Related: WebFour ($WEBFOUR) Introduces Web4 P2E Gamefi
GameFi's History
GameFi was launched in 2013 by Amazon Game Studios to create a new range of digital entertainment products. A year later, GAFI released many experimental games that were created by Amazon Game Studios, including Cat Fling, Tales from Deep Space, and Toontown Rewritten. GameFi also assisted in the design of Crossy Road that ended up becoming one of the best-selling iOS apps of that year.
By 2015, Game Fi had grown to become an internal service that powers apps and games from Amazon Game Studios and games from other companies. Its first external customer was Game Closure that utilizes GameFi to power its popular social platform for game development, GameHouse Social. Lior Tal, GameClosure CEO said that GameFi "performs better than anything else out there."
Amazon confirmed its partnership with the First Access Entertainment music label in early 2016. That partnership leveraged GameFi's data to help in breaking upcoming artists. Using this platform enables the music label to determine what songs need to be released via its program based on an artist's success in the other apps or games.
By late 2017, Amazon had started selling GameFi to the developers through its Amazon Web Services Marketplace. GameFi is now available as a GPU instance and features support for many programming languages like C#, Java, and Python. GameFi provides unlimited access to aggregate functionality (tracking users across games) together with per-game user behavior.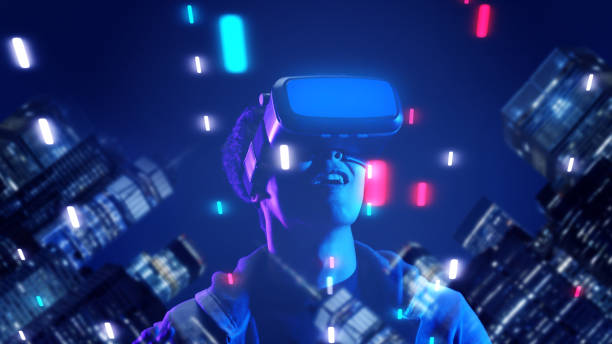 How Does GameFi Operate?
GameFi (GAFI) is an ideal example of a Play-to-Earn program. The gamers earn coins as they play and can also redeem the coins for in-game items, XP boosts, and also real-life merchandise. Thus, players can play the games that they love and earn for just playing them. It is advisable to get a Play-to-Earn program for those who do not have it already.
Native tokens are the best way of attracting the users and then retaining them in your ecosystem for the long-term, mostly when they get rewarded for doing the things that they enjoy and love doing. On top of the Native Tokens, DeFi components and features make it easy for the GameCoins to be used as a form of currency.
Features like Pay with Gas or a Native Token Gateway support new transactions that were not previously possible on Ethereum. Decentralized finance is more than just Native Tokens. However, the Native Tokens are the beginning of what you have to know about DeFi.
What happens when the things that you do in-game enable you to pay for your gaming? Non-fungible tokens (NFTs) are mostly real-life assets or items that can be represented on the blockchain. NFTs operate like the coins in GameFi since users can earn them according to their gaming behavior and later redeem them for some unique and interesting in-game items, XP boosts, and a lot more.
How To Play The Play The GameFi (GAFI) Games
GameFi offers a better experience when used on cross-platform games. It comes with an optimized server network and an easy-to-play matchmaking ecosystem. Its main aim is to offer top-quality services for the players irrespective of the devices they use, operating systems, or regions.
GAFI games are designed to be easily played from the browser. GameFi does not need any apps or downloads from Google Play/App Store. The site is quite the same when compared with a mobile site. Nonetheless, the GameFi games do not have Leaderboard and Achievements, which are available in the normal Mobile game.
For anyone who wants to start playing GameFi Games, they just have to visit games.gamefi.com. You do not have to download or install any apps to play these games.
How To Play GAFI On Mobile
Experts recommend that you use Google Chrome for iOS and Android which can be downloaded from the Apple App Store and Google Play Store. First, launch the game and sign in using a personal account at the official website. After that, click on "Multiplayer" or "Quick Match," and proceed to 'Host.'
Selecting a map to host is crucial but not just because it might be chosen randomly by default. From there, other gamers may join you through the GameFi matchmaking system. The players should use the controller since the keyboard controls are quite complex.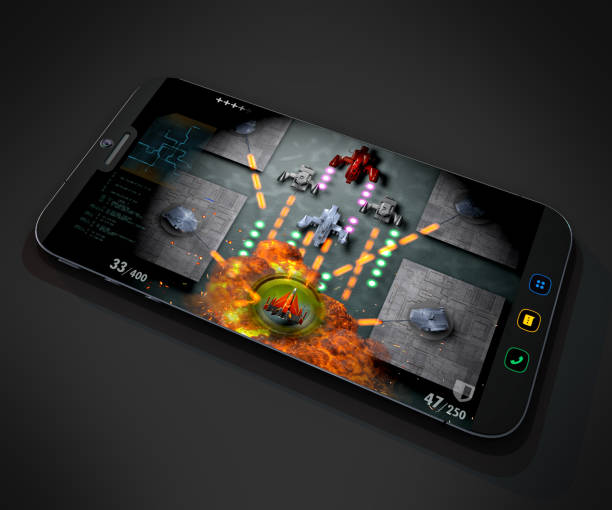 To join any match, you have to download the game through Google Play and App Store. Then, click on "Multiplayer" or "Quick Match" and press on "Search." It might take some time to find players but wait for a few minutes. For anyone who wishes to host a game, click on "Multiplayer" or "Quick Match", and then select 'Join.'
Once you have done all that, you are in the GameFi matchmaking system. From there you can invite friends through the chat icon located on the top right corner of your screen.
The Best GameFi Protocols
Many protocols are currently active and in use on the GameFi platform. However, just a few of them are used often by a majority of the players. Notably, all the GameFi protocols are powered by UDP. Some of the protocols are mainly encrypted with AES-128. However, all that is irrelevant when both players are now using the same protocol. Thus, it does not impact your chances and ability to predict your opponent's behavior.
All GameFi Servers run on local hardware that is located in Iowa, USA. The server's real address and ports can be determined from the client and will sometimes change to avoid abuse by bots that try to automatically connect with the network.
Raw UDP is the default protocol that everybody plays on when they begin playing on GameFi. The protocol offers no packet protection. Thus, it should only be used against other users who have also decided to use the protocol.
For anyone seeking the best games to play, Crypto Blades, Axie Infinity, and My Defi Pet are ideal selections. In the case of Axie Infinity, the Axies (collectible monsters) face off in battles using strategic moves.
Related: People Are Earning Cryptos for Playing Axie Infinity Game
In the case of Crypto Blades, players can build a powerful sword using different types of metals. My DeFi Pet is a digital pet game that is powered by EOSIO. In this game, the players nurture and take care of their pets to help breed them.
The Takeaway
GameFi (GAFI) is a decentralized platform that enables players to participate in the thriving blockchain game economy. As a player, you can get GameFi tokens to set up your in-game assets on the blockchain and offer information through surveys to the developers and publishers. Every transaction is executed using GFI tokens, enabling the players and developers to spend the acquired currencies within the GameFi network.