Coinbase's Base Chain burst into the crypto scene almost abruptly. One day, everything was relatively calm and quiet in the blockchain space, the next, a new Ethereum (ETH) Layer-2 emerged with its local minefield of huge opportunity and severe rug pulls.
To keep up with a quickly changing sector, Brian Armstrong and his Coinbase team managed to launch Base Chain successfully. Designed to bring millions of Coinbase users to the world of on-chain decentralized finance (DeFi), Base has made its presence felt within the competitive industry.
However, what exactly makes Base Chain unique compared to the dozens of Layer-2 networks? Why should crypto developers, enthusiasts, and investors pay attention to the newest blockchain platform?
Coinbase says that it developed Base Chain as a response to the increasing demand for blockchain-based services and products.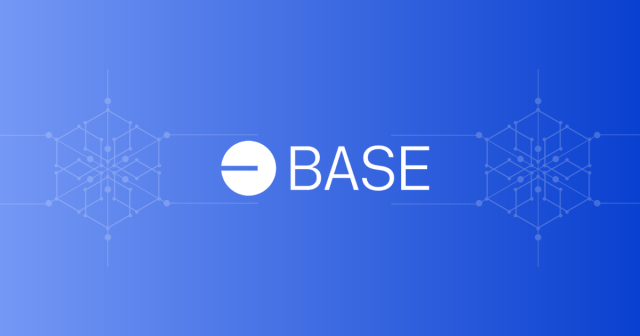 What Is Base?
Base is a Layer-2 blockchain that is designed to boost the capabilities of the Ethereum mainnet by Enhancing transaction speeds, expanding functionality, and reducing costs. Developed by a team of pioneers working at Coinbase, Base Chain wants to make it more secure, easier, and more cost-effective for users to develop a distinct crypto economy of decentralized applications (dApps).
Nonetheless, Base is not an ordinary Layer 2 blockchain. Developed using Optimism's OP Stack, Base is expected to join the Optimism Superchain to set up a thriving interoperable ecosystem with the other popular Layer 2s.
Related:Blockchain Scaling Specialist Metis Launches Layer 2 Framework
This partnership integrates Coinbase's decade-long experience in building crypto products with Optimism's advanced technology, giving users an Ethereum L2 that is efficient, Powerful, secure, and developer-friendly.
After the release of the Base testnet in February 2023, the Base mainnet launch was completed ahead of schedule in the last days of July.
How Coinbase's Base Chain Operates
As expected, Base Chain leverages the underlying security of Ethereum, coupled with Coinbase's best practices, to create a secure environment for decentralized applications like lending platforms, decentralized platforms, and NFT marketplaces.
As is common amongst Layer-2s, Coinbase's (Base) provides full EVM (Ethereum Virtual Machine) compatibility at a small fraction of the cost. The good thing about the EVM is that all current Ethereunm-based smart contracts and infrastructure work smoothly with Base, which makes it easy for developers to develop and deploy their dApps.
Furthermore, Base's rollup architecture considerably minimizes costs for users. By 'rolling up' Base transactions into a single neat pile off-chain and securing it on the Ethereum mainnet, gas fees on the Base chain costs little more than a few cents. Just like the other Layer-2s, including Polygon zkEVM and Arbitrum (ARB), Base Chain helps in resolving Ethereum's infamous scalability issues.
How Is Base Chain Unique?
Not much separates Base from the other optimistic rollups and Ethereum Layer-2s. Assisted by the OP Stack, a standardized set of open-source tools and Software for Layer-2 development, Base's network architecture almost resembles Optimism (OP).
Interestingly, Coinbase is one of the most trusted and respected names within the crypto space. The Coinbase crypto exchange has more than 11 million verified users, most of whom have not ventured outside of top cryptos like Ether and Bitcoin (BTC).
Base Chain represents a trusted method for fringe crypto enthusiasts to make the leap and explore the world of decentralized Web3 apps from the safety of a familiar firm. To help give us an idea, the unveiling of the Binance Smart Chain guided millions of users through their first blockchain transactions.
By introducing Base Chain, Coinbase gives users practical knowledge about blockchain technology and offers a low-cost environment for DeFi users and on-chain traders to access various financial services.
Furthermore, Base Chain may introduce liquidity to the on-chain environment. In case Coinbase users decide to leave the comfort of their favorite cryptocurrency exchange, it would mean that more users are adopting self-custody and decentralized services.
What Can Users Do On Base Chain?
Base Chain is familiar to people who have used other Layer-2 blockchains previously such as Optimism or Arbitrum. Base Chain is designed to essentially provide similar use cases and utility to the Ethereum mainnet with the extra benefits of lower fees and faster transactions.
Base DeFi
Barely days after Base's mainnet launch, many native decentralized exchanges have already been deployed by eager community developers, with RocketSwap and LeetSwap taking the biggest share of total value locked (TVL). Among the newcomers, classic DeFi apps such as SushiSwap have already added their support for the Base network, while AAVE has pledged to deploy lending services on Coinbase's blockchain.
Gaming And NFTs On Base
According to the Base website, iconic Web3 gaming such as Animoca Brands and NFT platforms like Magic Eden form part of the community of builders and developers on Base Chain.
Considering the big number of crypto projects that are supported by Coinbase Ventures, the crypto exchange's venture capital arm, many emerging businesses might integrate Base Chain into their platform.
Get Rugged?
Unfortunately, the largest unifying factor of Base's first week of operation is the bad tale of a classic meme coin rug pull. $BALD, a meme coin that was named after Coinbase's founder, exploded overnight, surging more than 300,000% in just 13 hours. That hype was palpable, with nearly every trader on the network having some exposure.
Suddenly, the coin deployer pulled nearly all of the liquidity on the coin, leaving traders and investors scrambling to salvage what remained of their holdings. As a result, BALD's price dropped more than 90% in value, with the deployer securing at least $5 million in profit.
Relatd:The Art Of The Rug Pull… Everything You Need To Avoid In 2022
Rumors in the crypto space indicate that the scam artist behind BALD is Sam Bankman-Fried, the disgraced founder and CEO and the FTX crypto exchange. It is said that Bankman-Fried orchestrated this rugpull to prove the fraudulence of the crypto space and discredit Coinbase, which is now engaged in a legal battle with the SEC.
Base Chain Pros And Cons
Just like any other technology, Base Chain comes with its set of benefits and possible shortcomings. Understanding them can enable users and developers to make informed decisions about using Base Chain.
Pros
Low cost – just like most optimistic rollups, Base Chain charges gas fees that cost only a few cents.
Accessible – Base Chain is EVM-compatible, which makes it easy for developers and users to port over to the network.
Backed by Coinbase – Coinbase is among the most trusted businesses in the crypto world, with deep pockets to support the development and growth of Base.
Secure and Scalable – Base Chain integrates Ethereum's security with Layer-2 transaction speeds to provide a scalable network.
Cons
Competition – The Layer-2 field is arguably the most competitive niche in crypto, with rivals like Polygon and Arbitrum striving to dominate the L2 space.
Unproven – being a new operator in the blockchain sector, Base's architecture has not been truly put to the test yet.
Centralization – even though Base Chain is committed to progressive decentralization, the fact that it was developed by Coinbase raises worries about centralization.