Ghost Kitchen, the new model of catering?
You might have heard of the buzzword recently and even already ordered from one of them. A Ghost Kitchen is the new economic model for catering – Its principle: cooking without a restaurant. Keyword: Virtual Restaurant. Already well implemented in South America (more than 50% of Bogota's delivery services are ghost kitchens), it is also widely available in US and Europe. A sign that the sector is adapting to consumers who prefer Netflix evenings with trays on the sofa to candlelit dinners.
Food delivery still represents only 5% of the market but has recorded an annual growth of 20% since 2018. With such figures, one would think it would be smarter to be a restaurant owner without a restaurant than a restaurant without a delivery man. However, even UberEats has just given up on its mega-ghost kitchen project. The good old bistro has not yet said its last word.

Apps like Postmates, GrubHub & DoorDash have ushered in the golden age of delivery in America: growing 300% faster than dine-in over the last 5 years. Well over half of U.S. consumers now grab delivery at least once a week, translating into big money for businesses willing to keep up. To get more specific – research shows working with a 3rd-party delivery system raises sales (on average) up to 20%.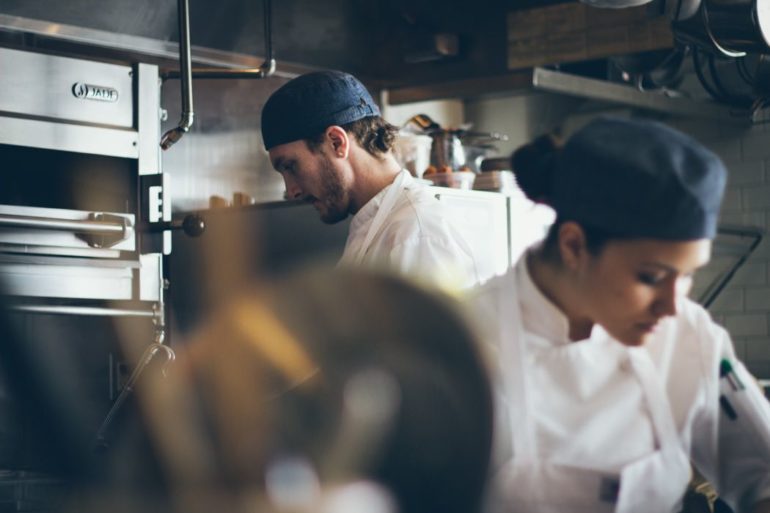 The Different Types of Ghost Kitchens
Like restaurants, ghost kitchens come in different shapes and sizes. Currently, there are three primary ghost kitchen models that restauranteurs utilize. As time progresses, we fully expect to see new versions pop up as the popularity of ghost kitchens grow.
1. Incubator / Pop-Up Kitchens
An incubator/pop-up ghost kitchen is attached to a traditional restaurant but is only utilized for online orders (and deliveries). Not to be confused with pop-up restaurants (which are limited-time restaurants), pop-up kitchens are ideal for existing restaurants that need:
A dedicated space to fulfill online orders
New revenue streams
A structured way to test a food concept
Popup kitchens help in minimizing the pressure of online orders on a brick-and-mortar crew. By isolating these kitchens, you can create unique workflows for existing or even new delivery models. You'll typically see these kitchens operating with their own personnel and using some of their own supplies.
Popup kitchens are perhaps the most appealing virtual concept for restauranteurs. You can rapidly create new profit streams and see how your local market reacts to new concepts. Here's why: You already have the space. All you have to do is create unique workflows and decide on your niche cuisine.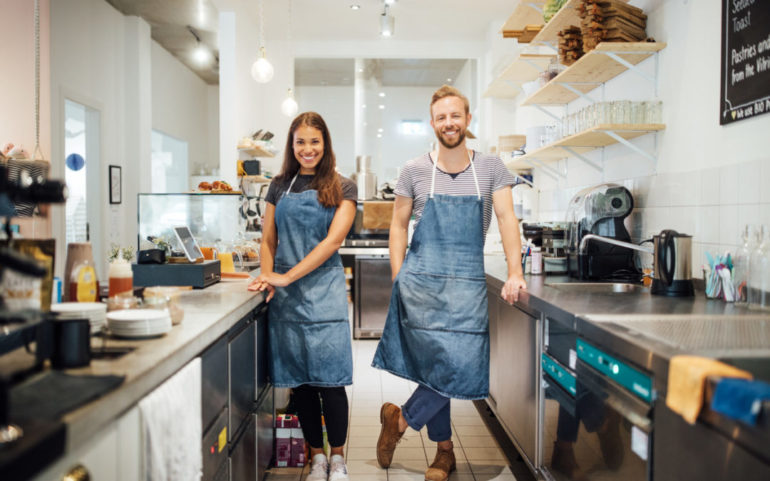 Restaurateurs can also rent ghost kitchen spaces owned by resourceful entrepreneurs. The latter purchases a multiplicity of kitchen spaces equipped with cooking accessories and rents them out to restaurants. For restaurants, these spaces can be an easy way to leverage the benefits of a ghost kitchen. A key driver is that it comes without having to shell out substantial up-front costs for the privilege.
In this ghost kitchen model, multiple restaurants share kitchen space, appliances, and kitchen tools. Kitchen United and CloudKitchens (founded by ex-Uber board member Travis Kalanick) head the list of organizations renting out spaces to restaurants. The former offers shared kitchens under a "turn-key" model, meaning restaurateurs assume immediate operations from Day 1. Both startups have secured millions in funding, and both have plans to open thousands of additional locations.
The explosion of ghost kitchens in the United States has fueled similar growth around the world. In August 2019, Mumbai-based Rebel Foods raised $125 million in Series D funding. Meanwhile, ghost kitchen startups, Dubai-based Kitopi and Berlin-based Keatz, collectively raised more than $100 million in funding.
3. Kitchen Pods
The final ghost kitchen type is the pod. These are small shipping containers with outfitted kitchens. Generally, we try not to recommend a specific approach to operational frameworks. However, we're going to break that rule today.
In short, we strongly warn against the use of kitchen pods.
For starters, zoning laws are complicated for these spaces. In 2017, The Guardian revealed the almost claustrophobic conditions in these "dark kitchen" shipping containers. Many of these kitchen pods have no windows, and chefs have little interaction with front-end restaurant staff. At this point, renting a shared/pop-up kitchen is the better option, especially when it comes to safety.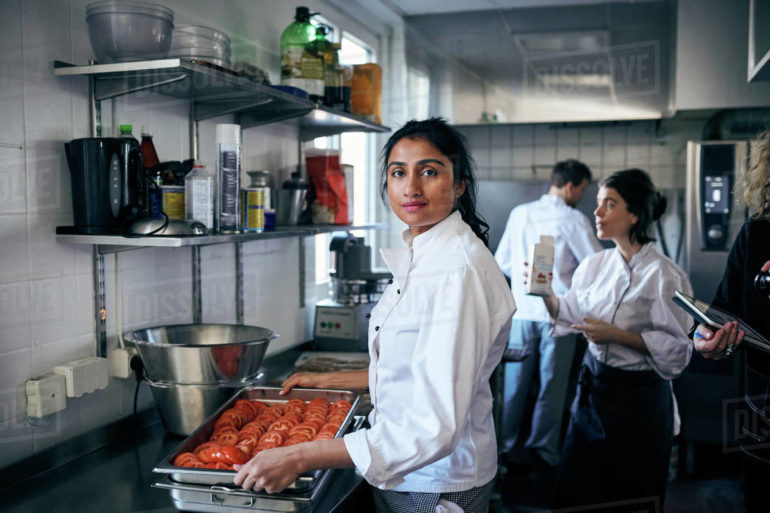 Digg Deeper:
* Uber Eats Gets Out Of The Ghost Kitchen
* 22 Online Ordering Statistics Every Restaurateur Should Know in 2020
* Uber Eats Is Doing Ghost Kitchens. Here's How That Could Change Food Delivery.
* 3 Ways Ghost Kitchens Are The Future Of Experiential Retail
* The start-ups building 'dark kitchens' for Uber Eats and Deliveroo
* Uber and Travis Kalanick Are in Business Again. This Time, as Competitors.
* What is the Future of Food Delivery? Dan Warne of Deliveroo Has Some Thoughts.
* The rise of the virtual restaurant.