What Are The Top 5 Cryptocurrencies?
The cryptocurrency market has remained quite volatile since Bitcoin was introduced to the world. Over the years, the top 5 cryptocurrencies by market capitalization have changed frequently except for the top two positions held by Bitcoin and Ethereum. Until recently, XRP occupied the third spot but has since left it to Tether, a stablecoin.
According to CoinMarketCap, Bitcoin, Ethereum, Tether, XRP, and Bitcoin Cash take up the top five spots currently subject to market capitalization.
Bitcoin
The domain name bitcoin.org was registered in August 2008. Later on October 31, 2008, "Bitcoin: A Peer-to-Peer Electronic Cash System" paper was published. It was authored by Satoshi Nakamoto who is the inventor of Bitcoin (BTC). Up to today, nobody knows who this person or people are.
Notably, the paper highlighted a method of using a P2P network for electronic transactions without "relying on trust". The bitcoin network came into existence on January 3, 2009, and Nakamoto mined block number "0" (or the "genesis block"). This block had a reward of 50 bitcoins.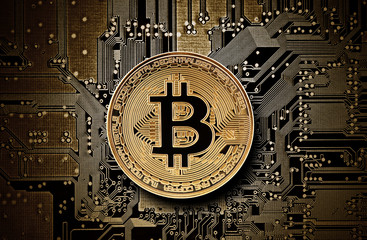 Since then, the flagship cryptocurrency has dominated the entire crypto space in most cases dictating the direction the market takes at any given time. It occupies the top of the list based on market capitalization currently trading around $11,000 with a market cap of $204.7 billion.
Ethereum
Vitalik Buterin launched Ethereum on July 30, 2015. The researcher and programmer was working on Bitcoin Magazine at the time. Initially, he had written a white paper describing Ethereum in 2013. Buterin had said that bitcoin required a scripting language. He settled on developing a new platform with a general scripting language when he failed to manage to sell his idea to the bitcoin community.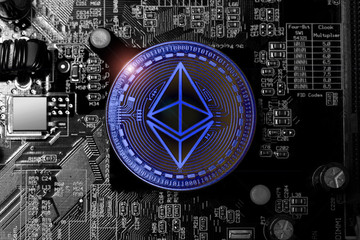 Ethereum's development was funded by an online crowdsale that was conducted between July and August 2014. This system went live with 11.9 million coins already mined for the crowd sale. This represents around 13% of the total supply in circulation.
After the collapse of The DAO project in 2016, Ethereum split into two blockchains. The new version is known as Ethereum while the original blockchain is called Ethereum Classic. With many use cases for Ethereum coming up every day, the crypto has continued to thrive currently holding the second spot with a market capitalization of $43.42 billion.
Tether
Tether was issued on the Bitcoin. It converts cash into digital currency to anchor or 'tether' the value of the coin to the price of national currencies. The value is meant to mirror that of the US dollar and every unit of Tether is backed by $1 held in reserve.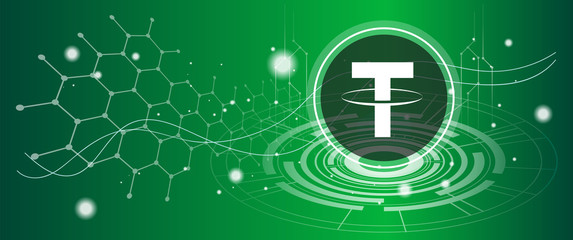 This stablecoin is used to facilitate trading between cryptos with a rate that is fixed to the US dollar enabling traders to benefit from various trading opportunities. Tether's current market capitalization is $15.22 billion. The crypto occupies the third position in the market capitalization list.
XRP
By description, Ripple is a real-time gross settlement system (RTGS). It was created by the Ripple Company and it is also referred to as the Ripple Protocol or Ripple Transaction Protocol (RTXP). This technology can trace its origin to 2004 when Ryan Fugger, a web developer, came up with an idea to develop a decentralized monetary system. This system was meant to enable individuals to create their own money.
In 2005, RipplePay.com was launched to offer a secure payment channel for an online community through a global network. Jed McCaleb started creating a digital currency system in 2011 in which transactions were validated by consensus among the members of the network. That was a different method from the mining process used by bitcoin that relies entirely on blockchain ledgers.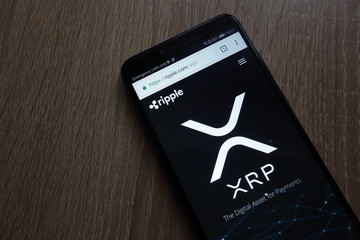 The new version of the Ripple system was designed to get rid of bitcoin's centralized exchanges, use less energy than bitcoin, and perform transactions quicker. Ripple was successfully launched in 2012 to support secure, instant global transactions supporting tokens representing fiat currency, crypto, or any unit of value.
Since then, Ripple's XRP has remained in the top 5 cryptocurrencies' list currently perched on the fourth spot with a market capitalization of $11.3 billion.
Bitcoin Cash
Bitcoin Cash (BCH) occupies the last spot in the current list of top 5 cryptocurrencies. The crypto was born out of the idea of making Bitcoin more practical for small, daily payments.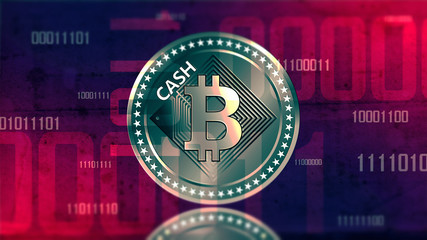 In May 2017, bitcoin payments took almost four days unless a fee was paid. These costs were proportionately too large for the small transactions. A change to this code was implemented and BCH was unveiled on August 1, 2017. For now, BCH takes the fifth spot with a market capitalization of $4.32 billion.
The top 5 cryptocurrencies keep on changing depending on which coin gains more than the rest. But, bitcoin and Ethereum remain at the top even as the lower cryptos exchange positions.